Recently I found a CDI 220/00 with Mini MMC mainboard. It's a heavy and bulky unit that contains lot of PCBs, wires, screws and metal parts. It's one of the first consumer CD-i players. Later models have all components on one single mainboard (Mono).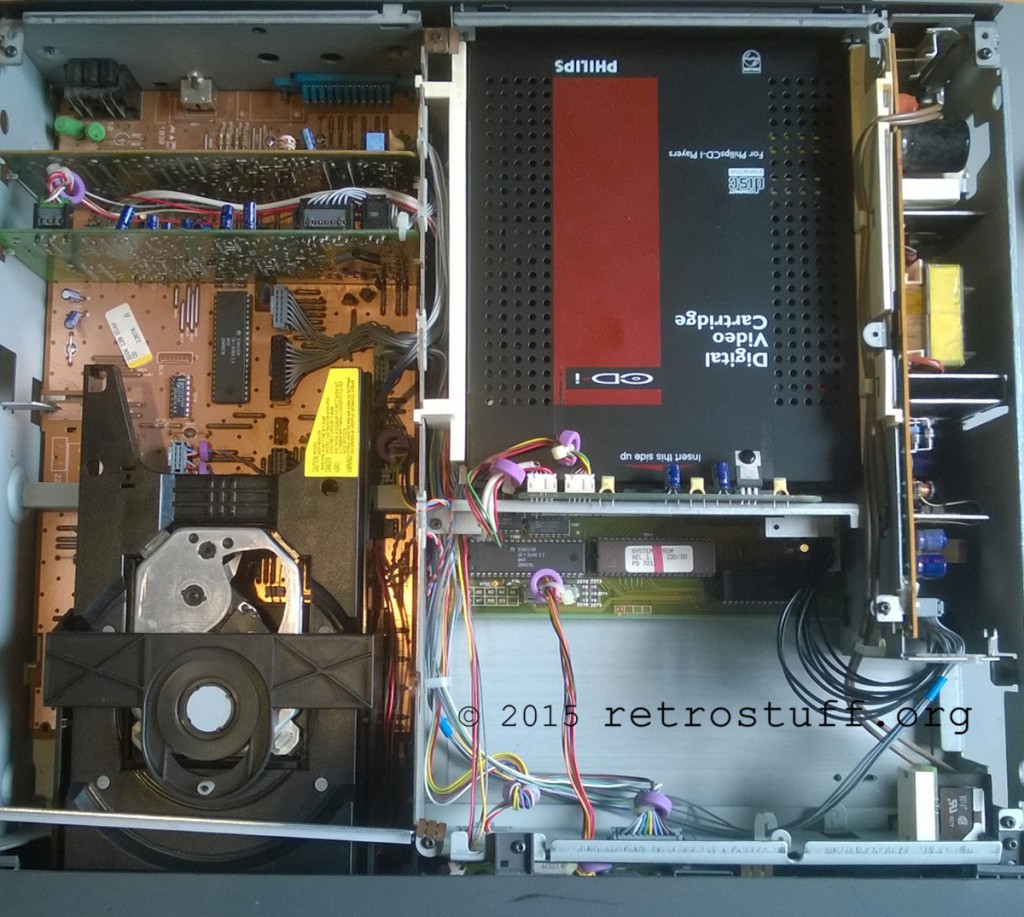 Doing a 60 Hz modification is very easy; just move the solder blob from PAL to NTSC or install a switch at the NTSC, middle and PAL points.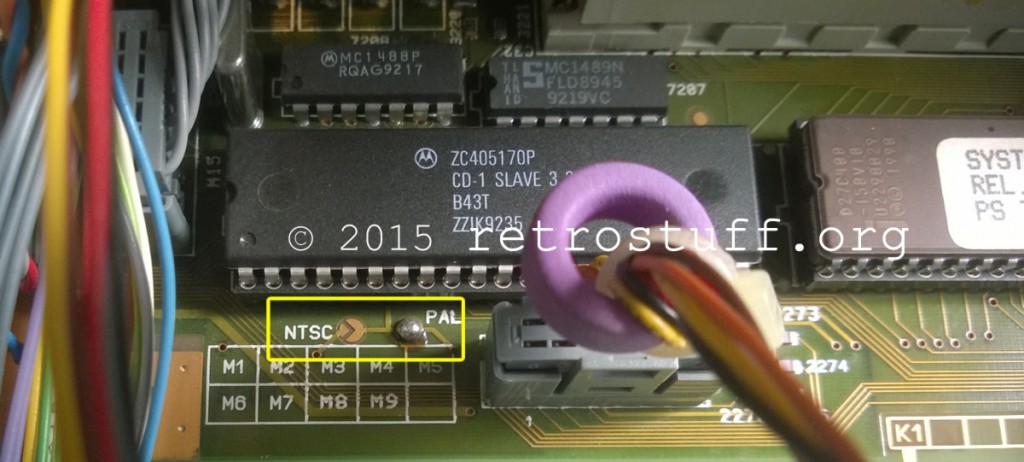 However, replacing the Timekeeper chip is rather complicated, as you have to disassemble half of the unit to reach the mainboard. Update: You can also remove the bottom of the case and access the Timekeeper from there (this is shown here).
Note: All screws are Torx T8.
First, remove 5 screws with washers to open the top case, then the back bezel (3 screws) and DVC door.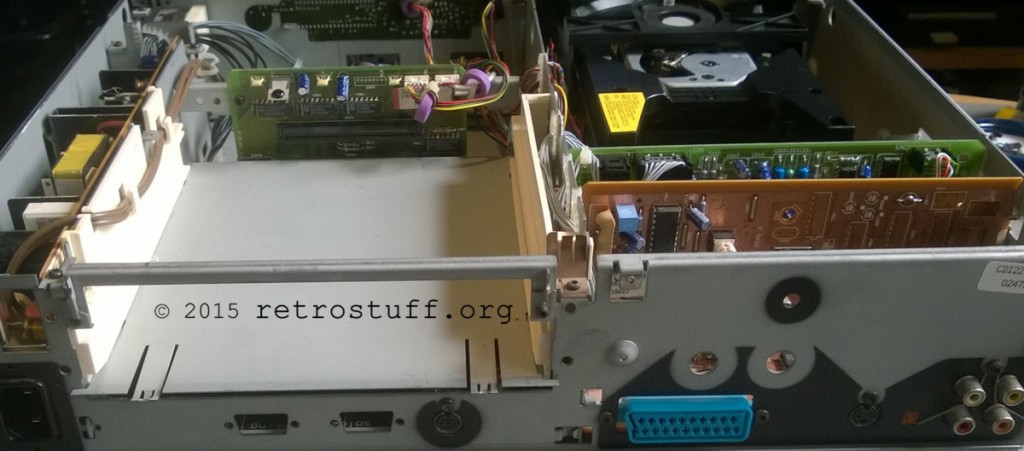 Slide out the DVC base and the two plastic guides on each side.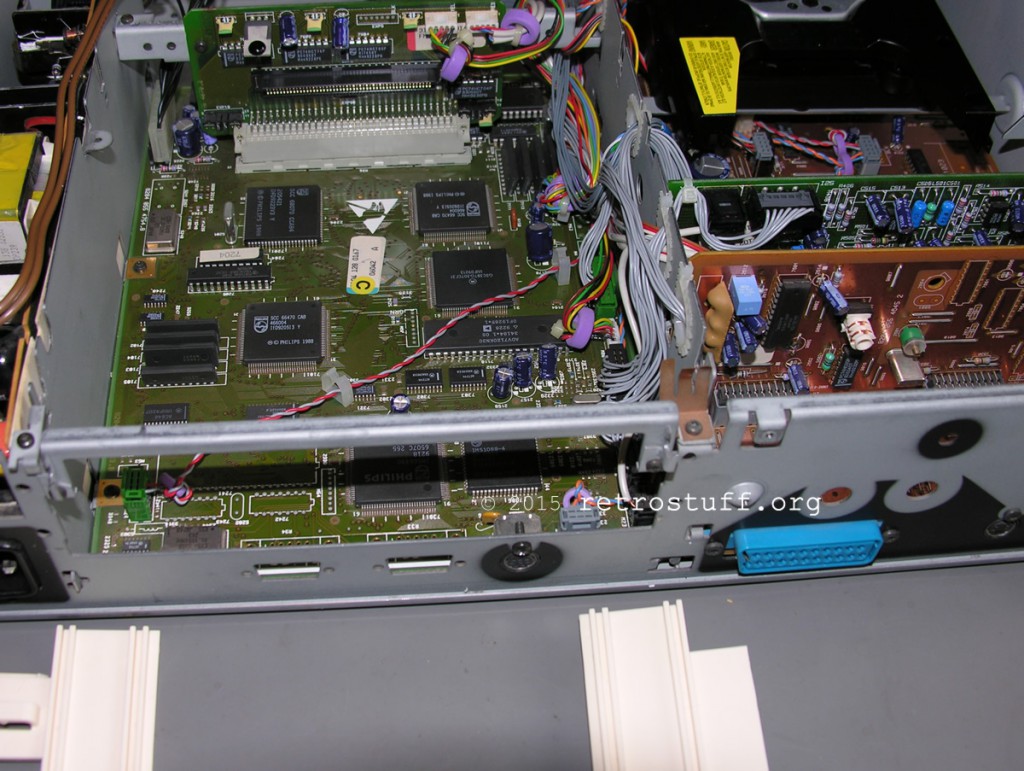 A close-up view of the PCB that holds the DVC: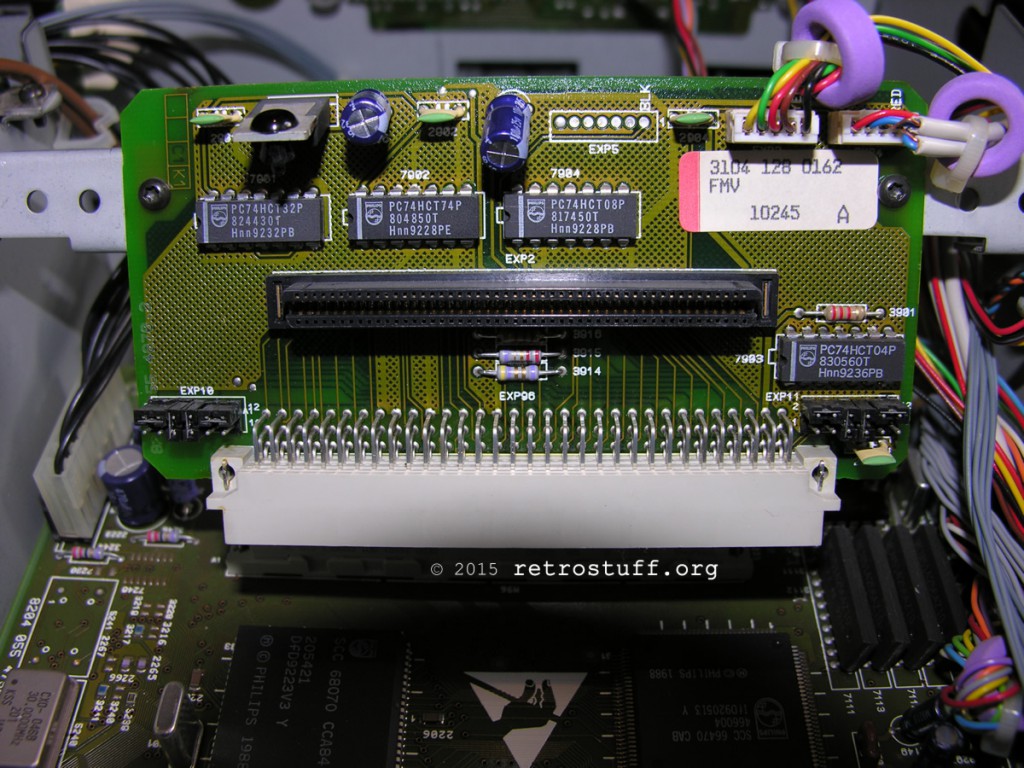 At the back of this PCB is the working area, PAL/NTSC on the left and Timekeeper chip on the right (and some dust). Don't bother unscrewing the PCB, just unscrew the piece of metal (2 screws) and put the whole thing over to the CD side.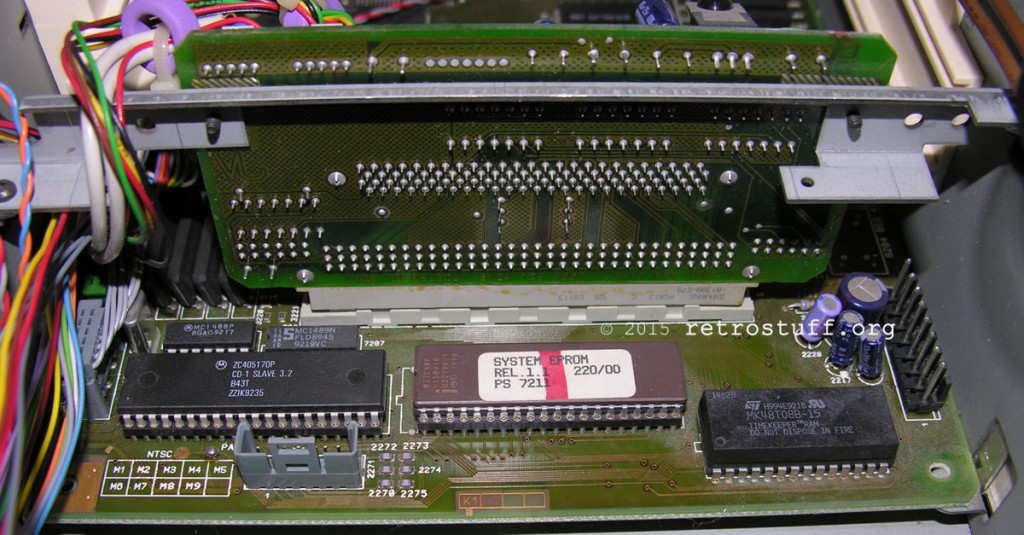 Now it's time to lift the mainboard (3 screws):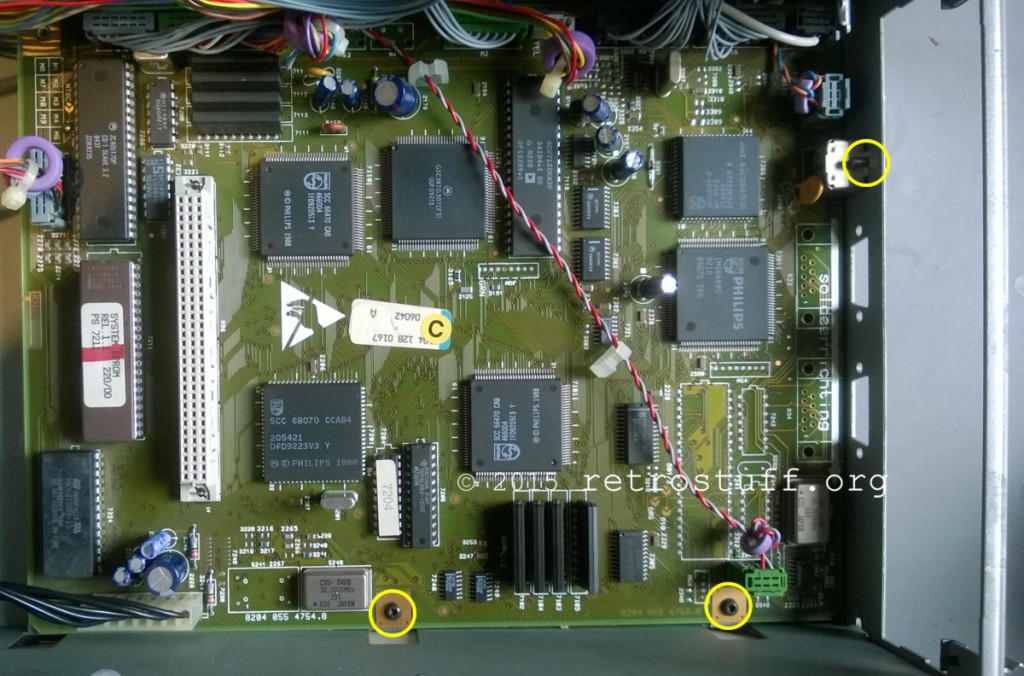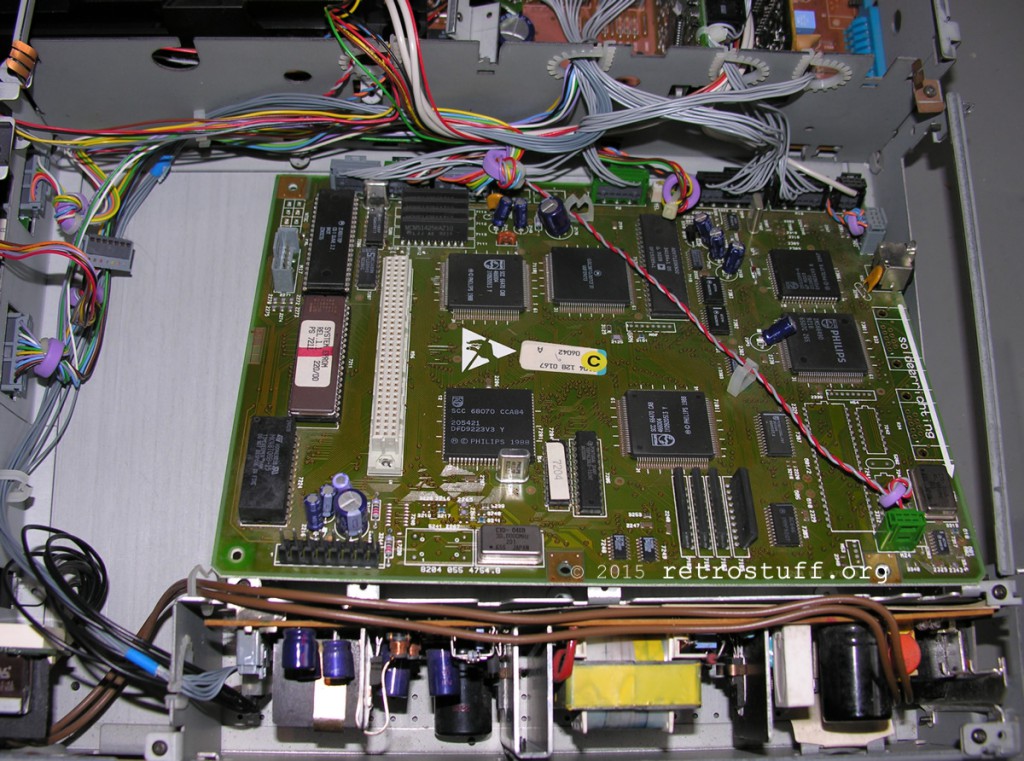 Remove the Timekeeper chip from the marked area.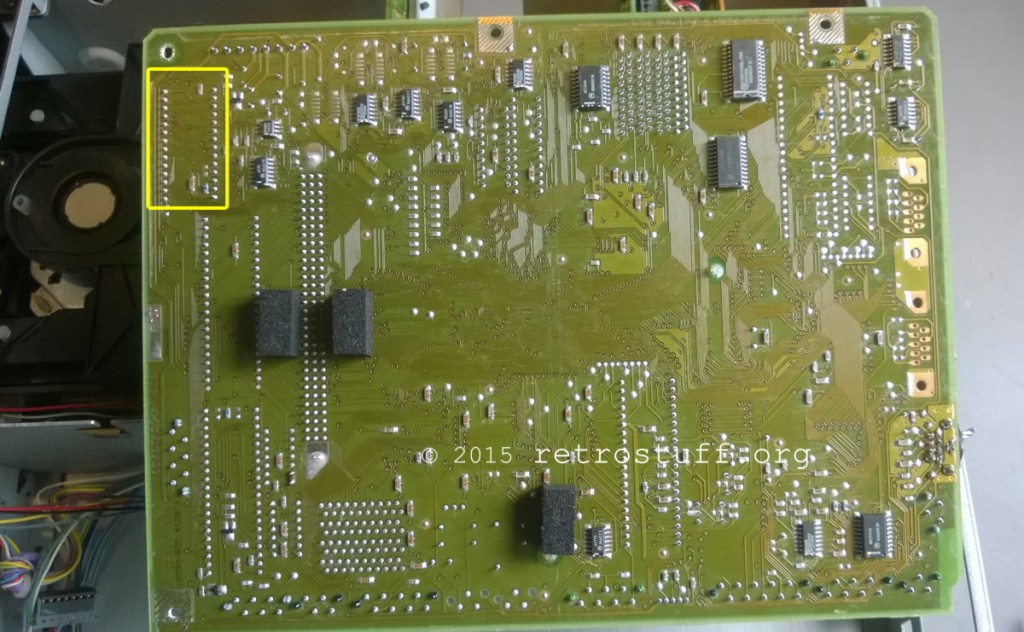 This is the mainboard back in place. The solder blob has been temporarily moved from PAL to NTSC to test the image stability, and a socket with a new NVRAM chip (DS1643, more reliable) has been installed.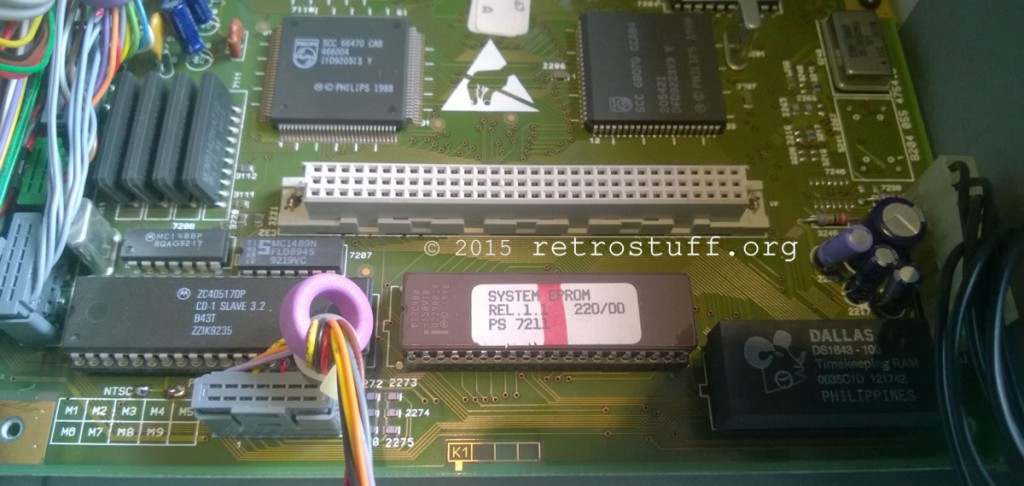 There is a lot of space in the DVC cage, enough to install the 50/60 Hz switch. (Optionally, you can hide the switch behind the front panel door)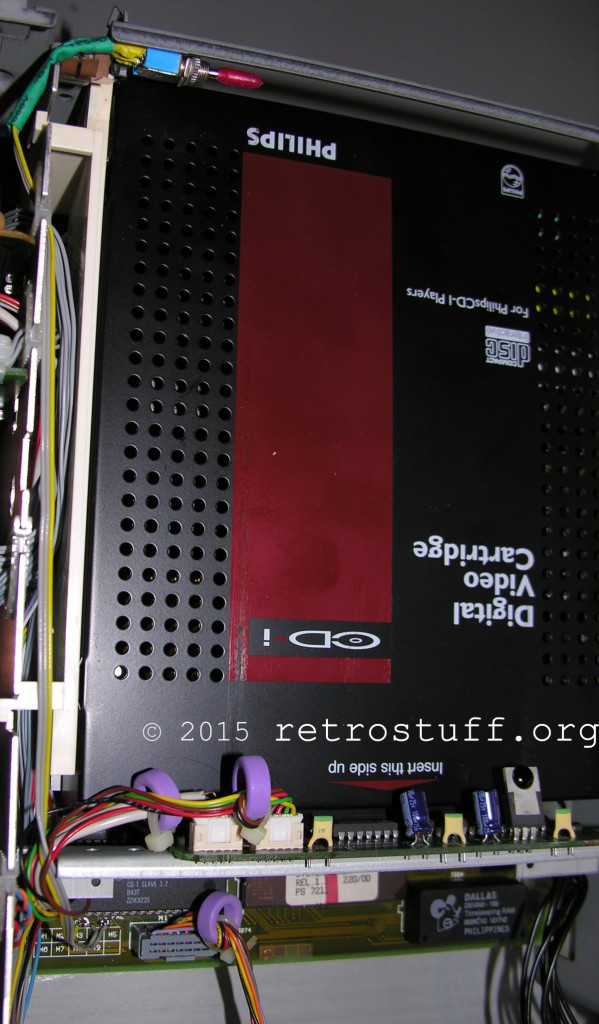 Then check if the switch works (never switch when the unit is turned on!) and if your NVRAM is still good. Then put everything back in reverse order.
Switch hidden behind the DVC door:


Done!
These instructions can probably be used for all consumer and professional CD-i players that have a Mini-MMC mainboard.
More PCBs
We haven't seen all PCBs yet: