Category Archives: GameCube
This is a GameCube that I acquired recently. It has a true HDMI output and blue controller ports.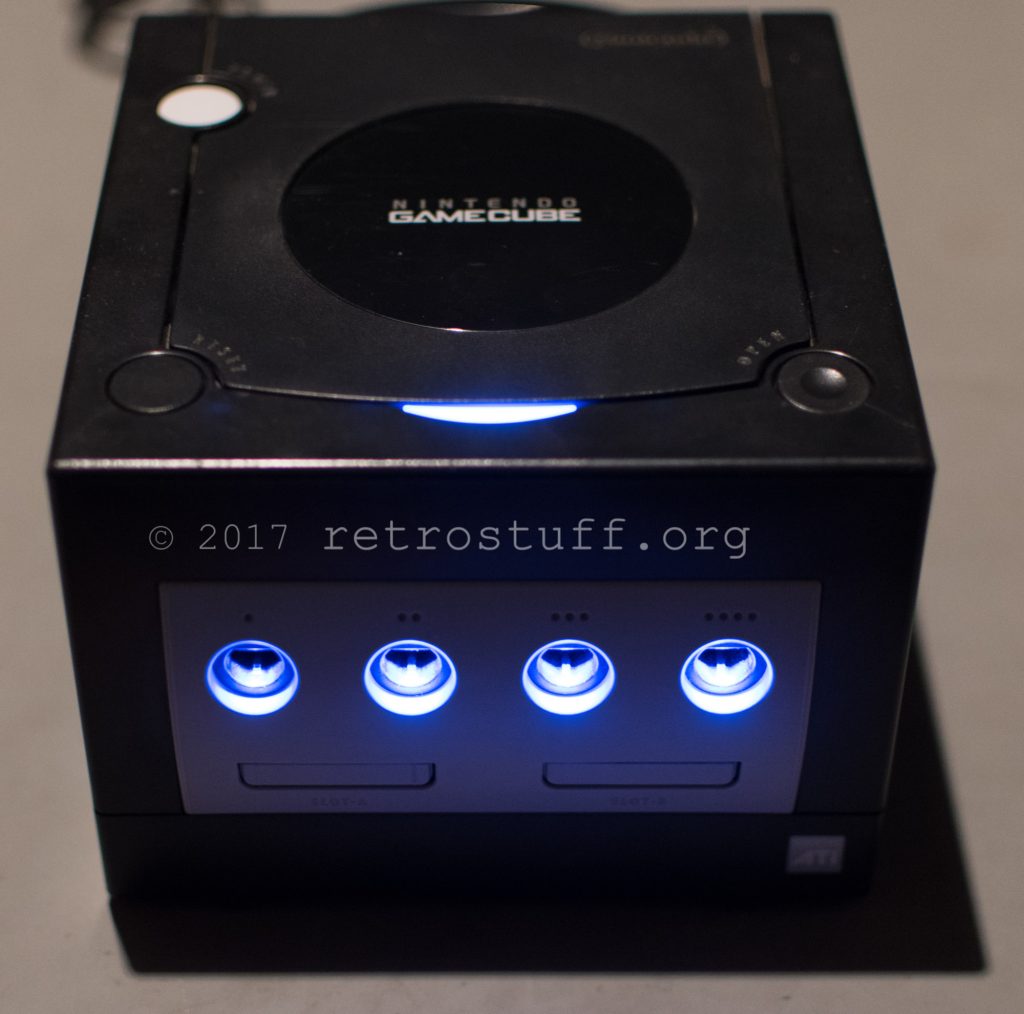 Continue reading GameCube with GCVideo, Qoob Pro and IcedCube Case →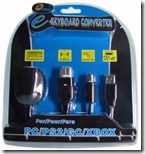 Last year I was tempted to import an expensive and rare official ASCII / Sammy Keyboard Controller for the GameCube, but I've found a way cheaper alternative for now: the ebest e-Keyboard Converter for PC/PS2/GC/XBOX. It costs approximately 1-5 EUR and connects a standard PS/2 keyboard to a PC and PlayStation 2 (via USB), GameCube and Xbox (via proprietary connectors).
Continue reading Connecting a Keyboard to a GameCube →
Day 3:
For connecting the GameCube to a PSO server I chose the game Phantasy Star Online Episode I & II (US), two flavors were available, v1.01 and die Plus version, both have bugfixes or new features and are superior to the PAL version. In addition most NTSC games can be played in 480p progressive scan mode (hold B when booting the game). There is a High Definition Game Database that lists all video/audio/online features of most games of the last console generation.
Unfortunately US games hate it when PAL save states are on the memory card, you can't start playing and get stuck in a loop in the settings menu. PSO has at least four save states that are protected and can neither be copied nor moved to another memory card. To play online with my Hunter character of the last decade, I decided to try it with the PAL PSO game. Sadly my character wasn't there anymore, just a dummy that was used to connect to the disc server.
Continue reading Playing Phantasy Star / GameCube Online →