This is a quick fix for dusty environments, to have at least some kind of protection: MVS Cartridge Slot Covers.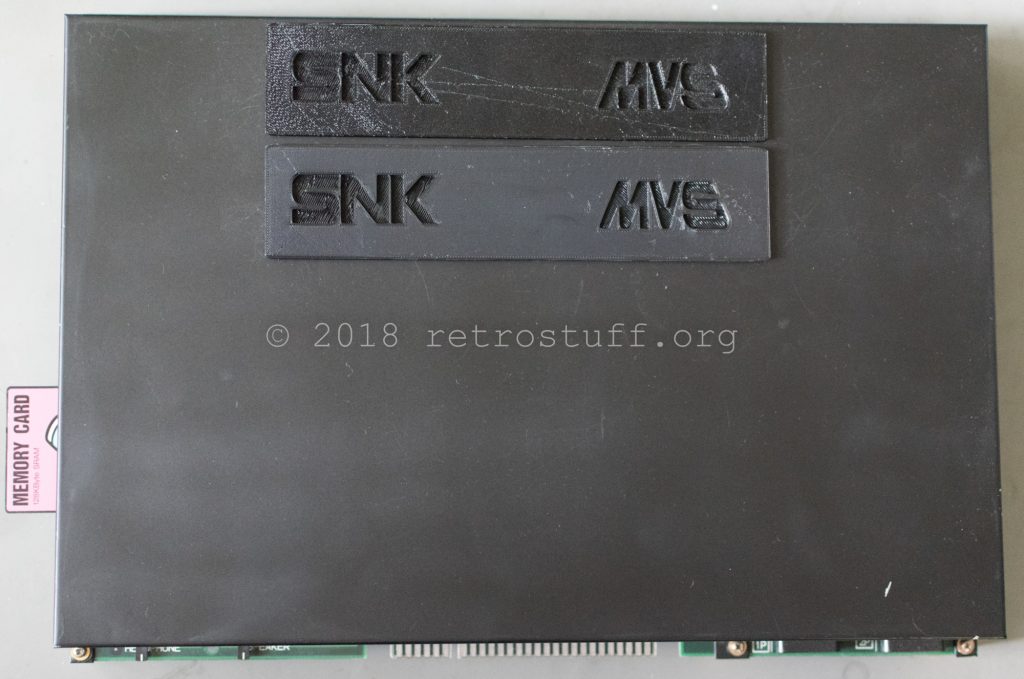 Actually it's the Neogeo MVS Cartridge dust cover by Srxz that can be found on Thingiverse. At first I printed it for my lose NEOSD cartridge, but it didn't fit at all. I adjusted the X and Y scaling in Simplify3D and after some test prints I found a good size for the NEOSD cartridge: 190 x 30,5 mm ('Uniform Scaling' needs to be unchecked).
One of the test prints came out way too big, that was when I discovered that it would make a great dust cover for my Neo Geo MV2FS. A good size that fits into the MVS cartridge slots: 211 x 48 mm. Add about 5 mm to have a tighter fit, but you'll probably have to file the edges down.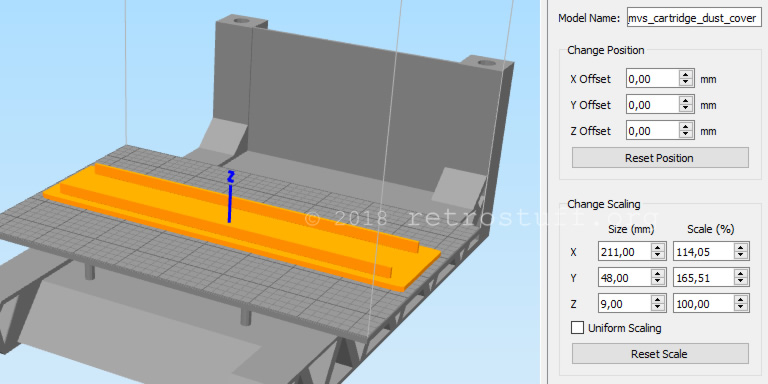 The first cover is made of PLA and the second cover of ABS with a 10 mm brim to fight the warping. No supports, 0,2 mm resolution, 20% infill.