I've been struggling with a weak PC-FX laser for quite some time. What kept me from changing the laser or pickup unit was that having to take apart (and put it together later) the PC-FX is something you wouldn't wish your worst enemy. However, getting close to the drive unit is surprisingly easy, just follow this guide.
First you need a replacement laser. I chose the complete pickup unit (Hitachi HOP-E1), it's available for about 15€.

Turn the PC-FX upside down and unscrew the four Security Torx screws. Although they seem to be T12 screws a T10 driver works just fine.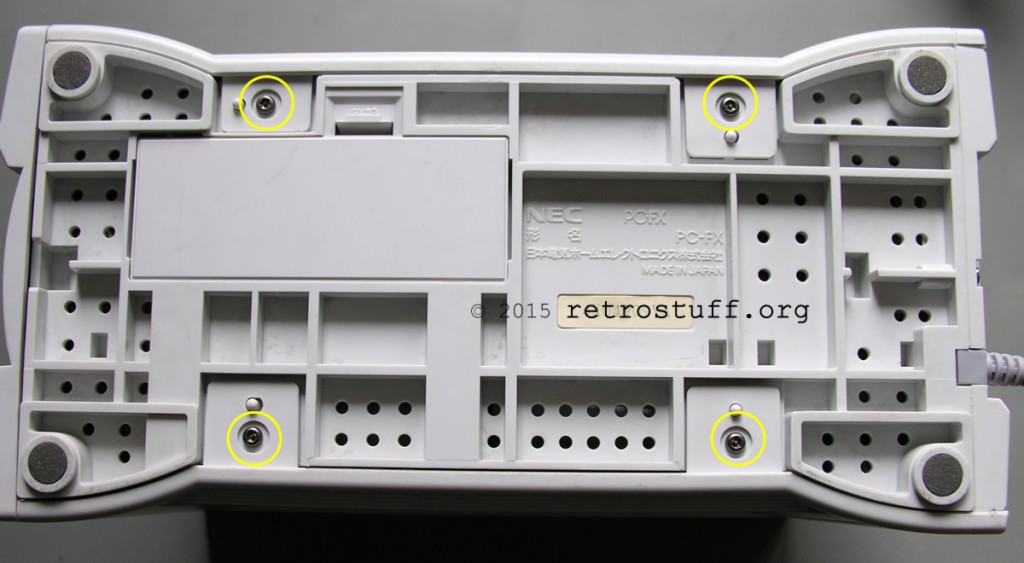 Then remove both side panels and look at the left side. At the top you see the three connectors for laser, motor and lid sensor. Remove the front panel by carefully bending the three plastic clips at the left side, then turn the PC-FX around and bend the clips on the right side. I've marked the three clips for removing the top panel too in this picture.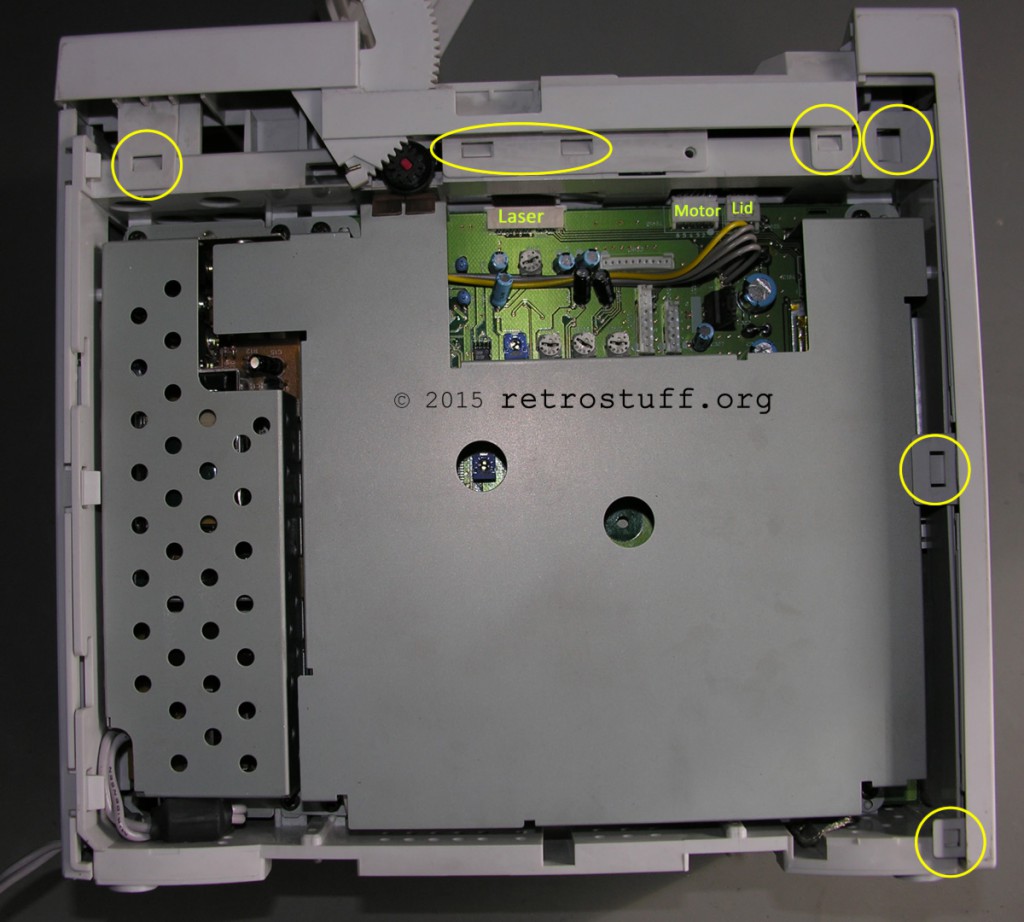 Front panel removed: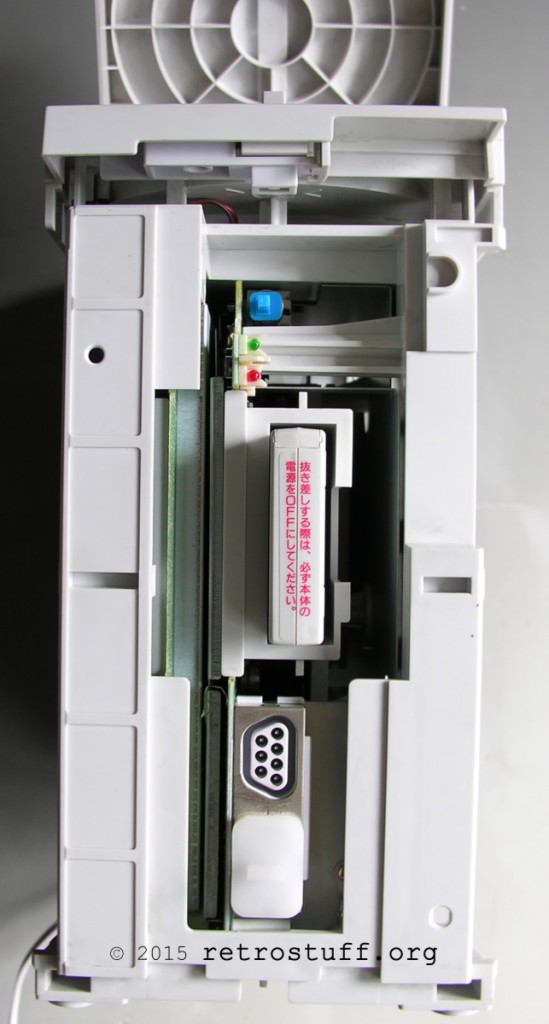 Top panel removed (don't forget to unplug the lid sensor):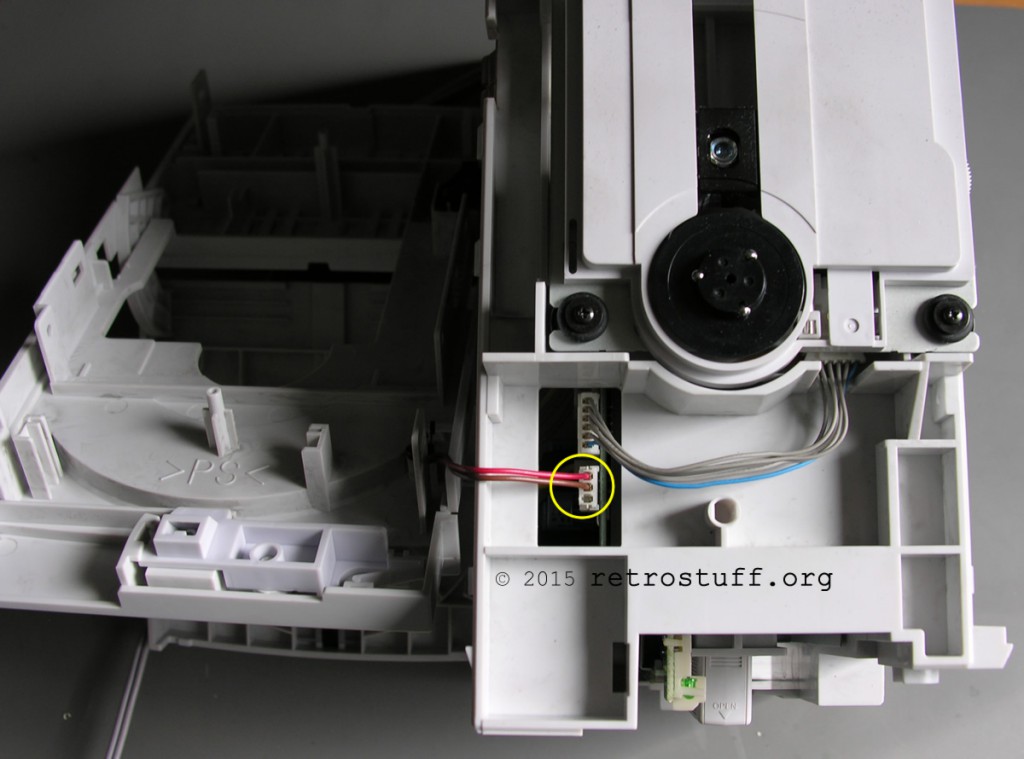 Unscrew the four Philips screws, unplug the motor cable and carefully lift the CD drive unit. Then unplug the laser pickup cable from the mainboard.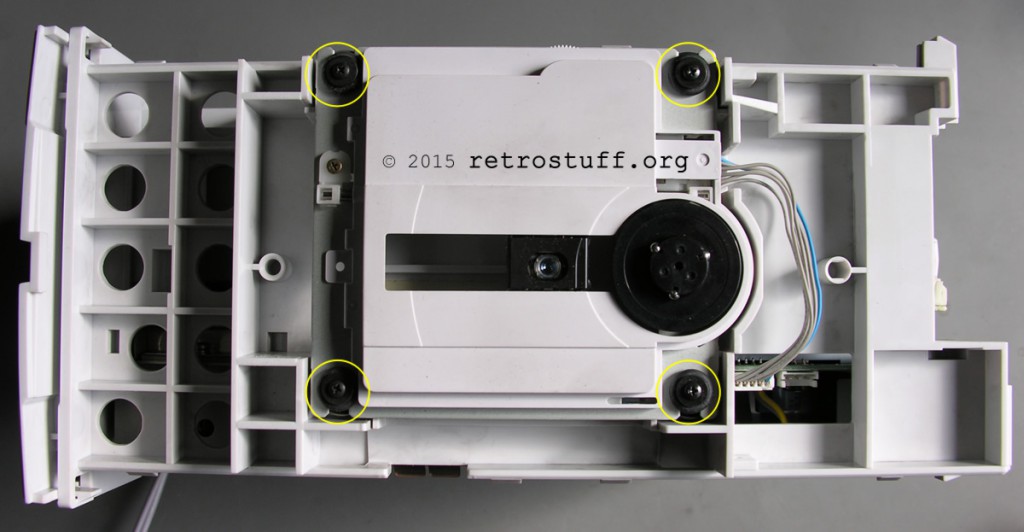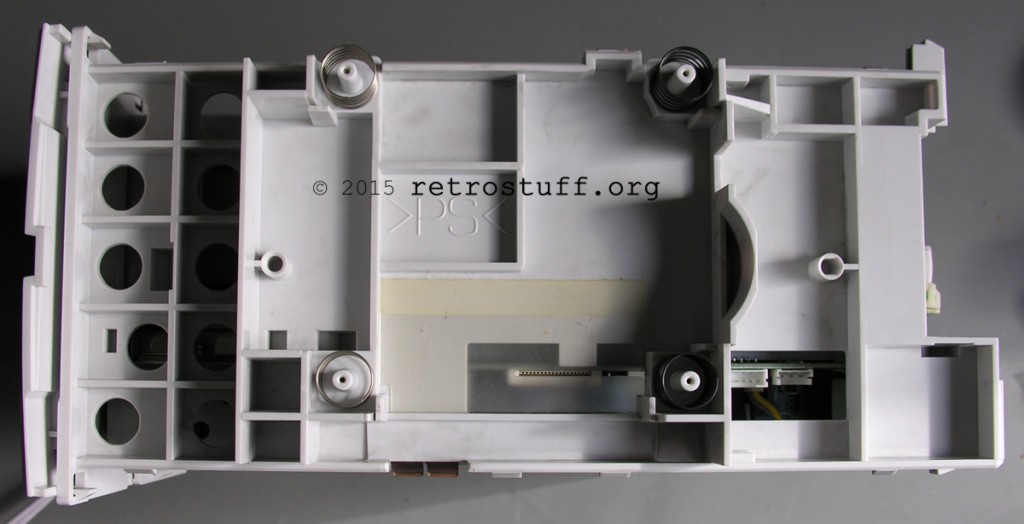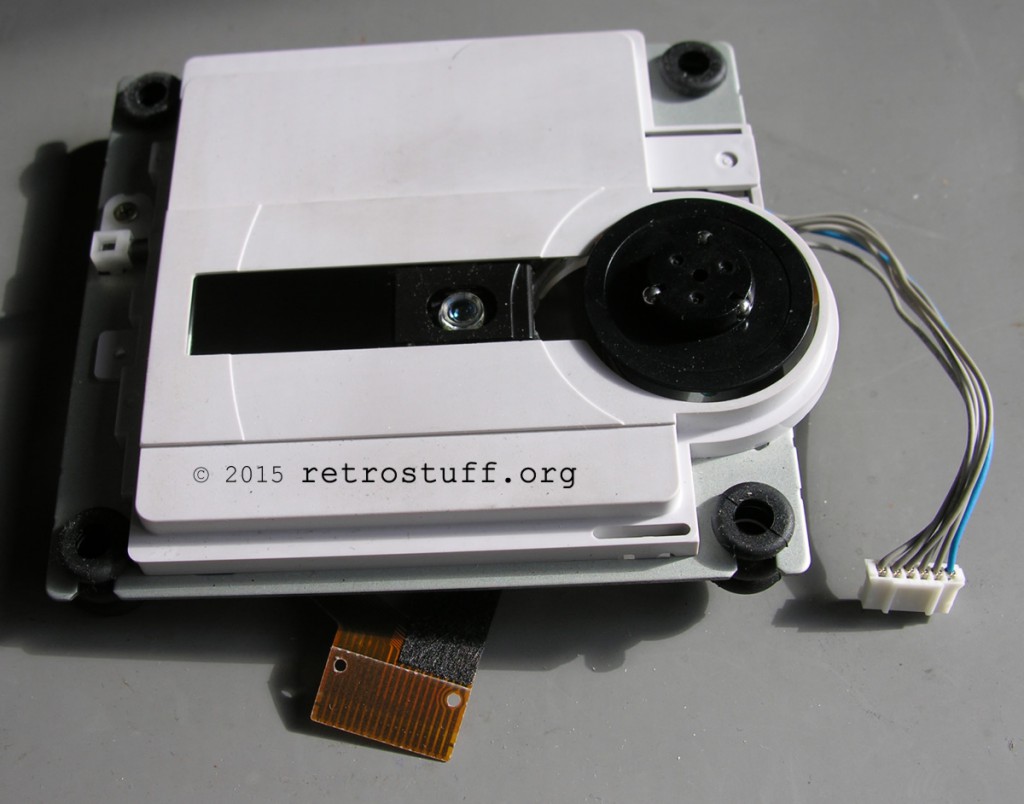 Turn around the CD drive unit and remove the plastic case by bending the four marked clips: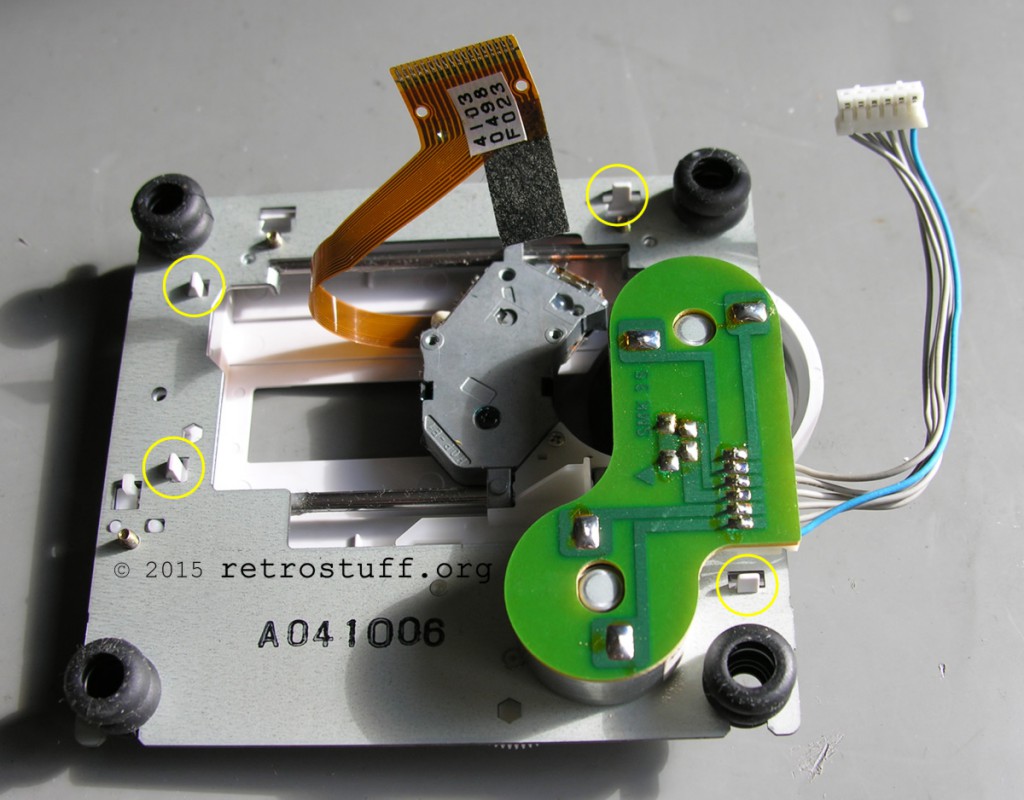 Unscrew both Philips screws that hold the glide rod of the laser pickup: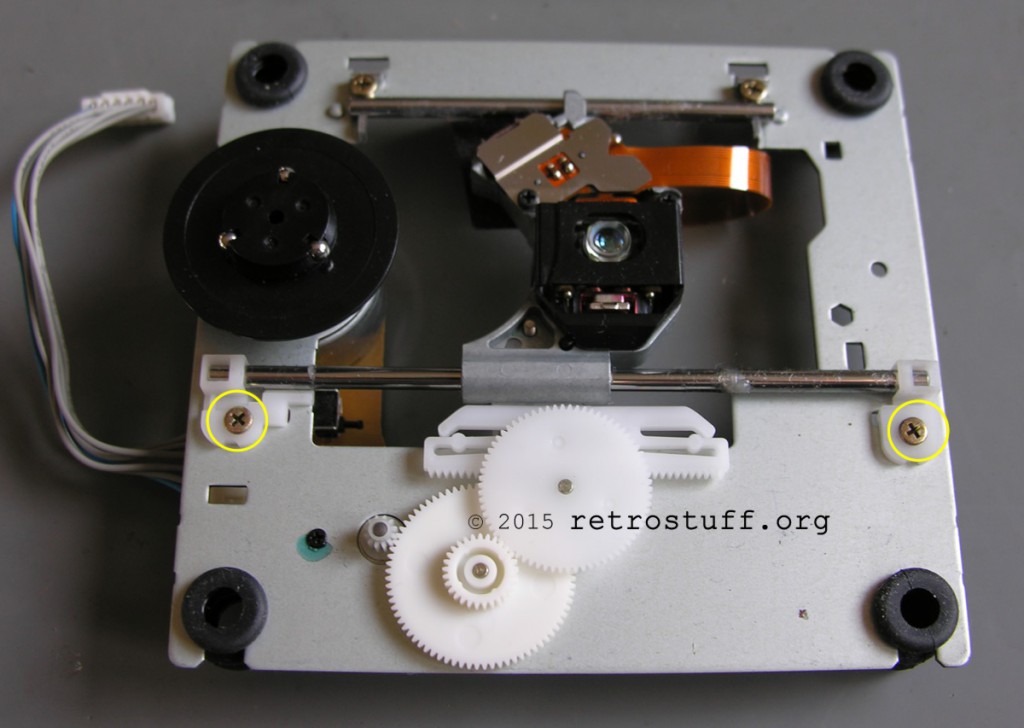 Now is a good time to take a look at the cable of the new pickup. There is a solder blob, virtually a transport lock. If you don't remove it the laser won't work.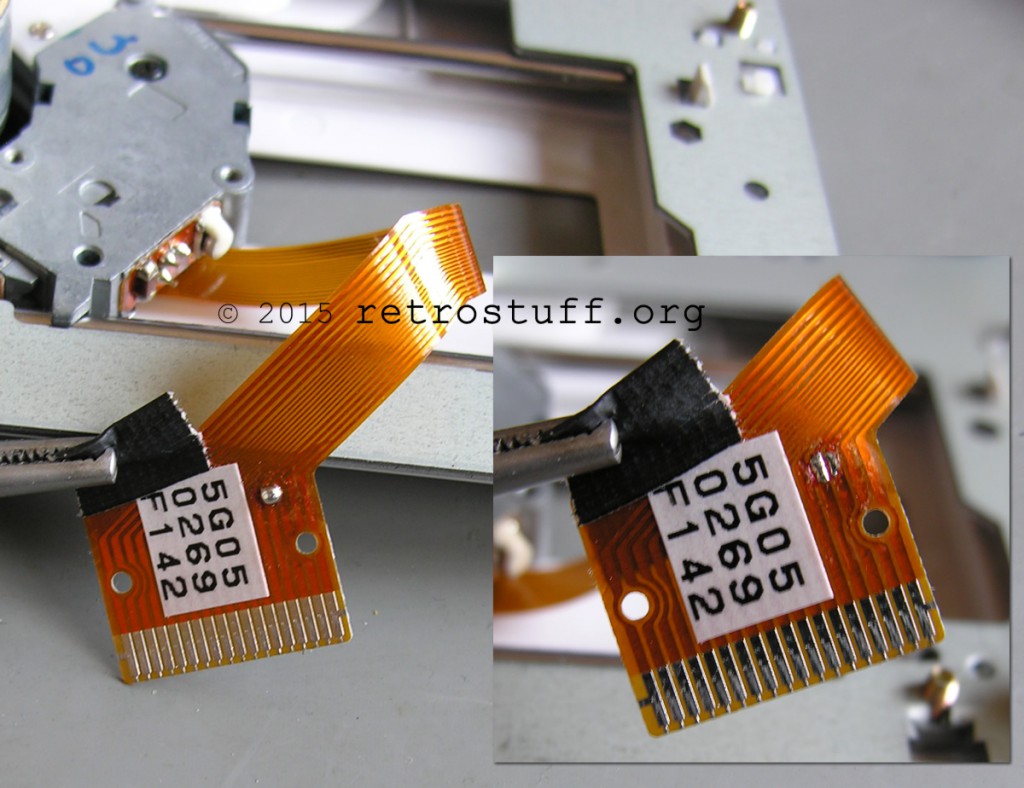 Then unscrew the Philips screw on both pickups and exchange the plastic parts. Insert the glide rod into the new pickup and put everything together. Before assembling the panels I strongly recommend a function check (this is how I noticed that I forgot to remove the solder blob…)