There is always a need for a serial terminal (VT100 compatible) to debug Philips CD-i players and other old units with a serial port. Even though an old laptop with Windows 98 and HyperTerminal works fine, I was looking for something more portable. The Atari Portfolio with Serial Interface add-on is a good choice.
First of all, we need to transfer the terminal software to the Portfolio. It is possible via the serial port, but I had to back-up some data from the old memory cards too, so I hooked up the Atari Card Drive HPC-301: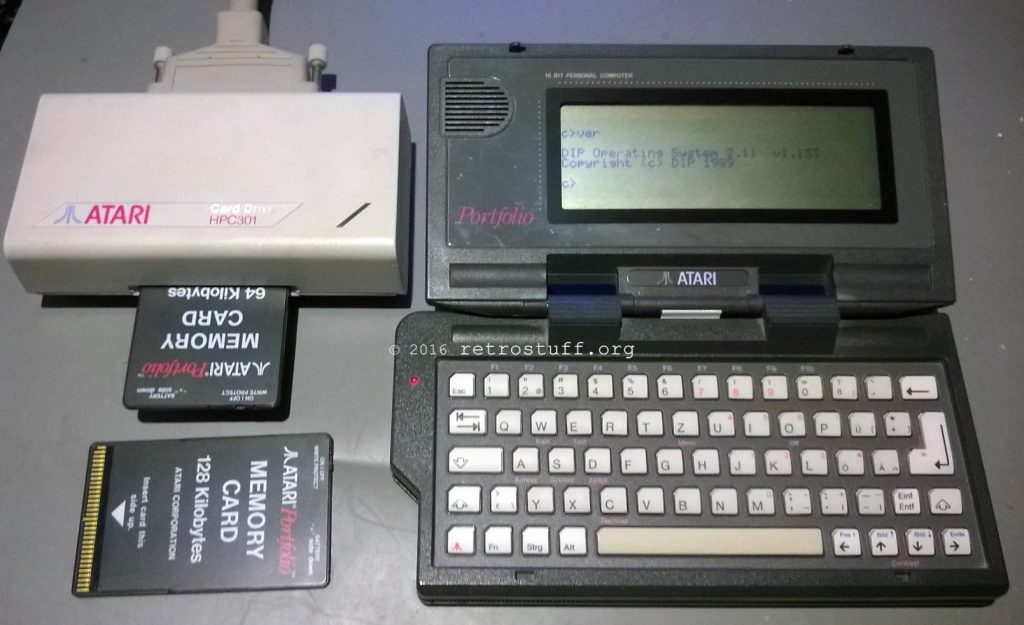 The interface card needs an old PC with an ISA slot and DOS. Windows 9x isn't reliable enough to access the card reader, but the DOS mode works fine. The driver can be found here and here is some more information. I had less trouble accessing the card reader after loading the driver without parameters, e.g. DEVICE=C:\CD.SYS.
Before starting the terminal software on the Portfolio (command line: ACOM T), it is important to initialize the serial port in the system menu.
This is the low-level test menu of the Philips CDI660. As you can see, the Portfolio's screen is limited and doesn't show the whole menu: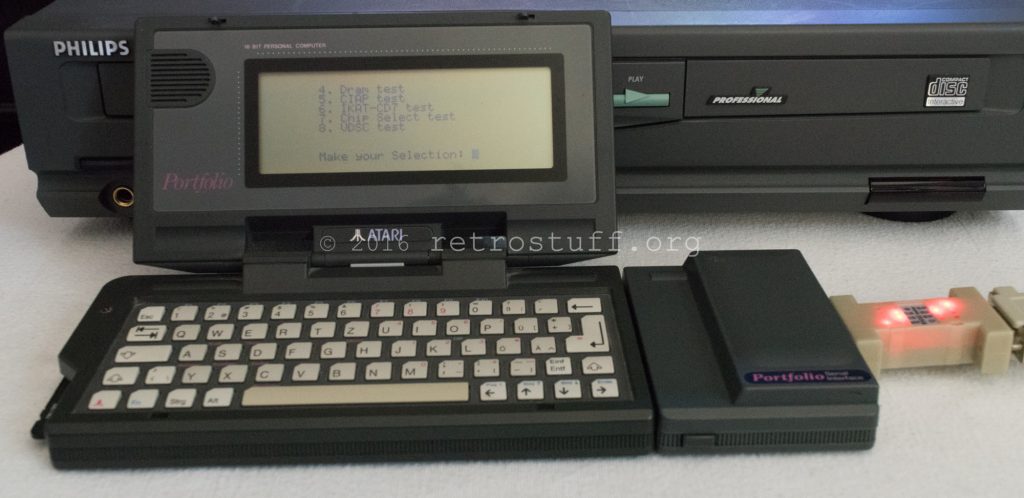 And this is OS-9 saying hi on the DVS VE-200 (no test menu, unfortunately):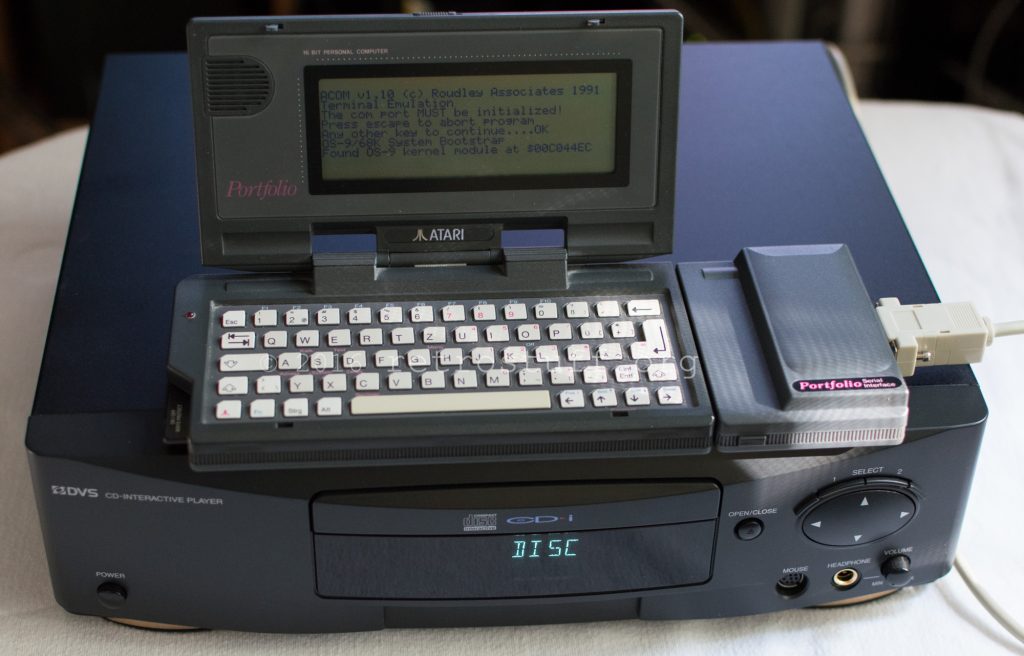 Atari Card Drive HPC-301
Atari Card Drive HPC-301 with interface card and cable:
Inside the card drive: