In order to access the Low-Level Test of Philips CD-i players or debug other units with a serial port, you will always need a VT100 compatible terminal. An old laptop with Windows 98 and HyperTerminal works fine, but I was looking for something more portable. The Atari Portfolio with Serial Interface add-on is a good portable choice.
Update: Meanwhile, I've found the Psion 5mx Pro to be a better choice.
First of all, we need to transfer the terminal software ACOM to the Portfolio. This is possible via the serial port, but I had to back up some data from the old memory cards too. I hooked up the Atari PC Card Drive HPC-301 to transfer the data and software.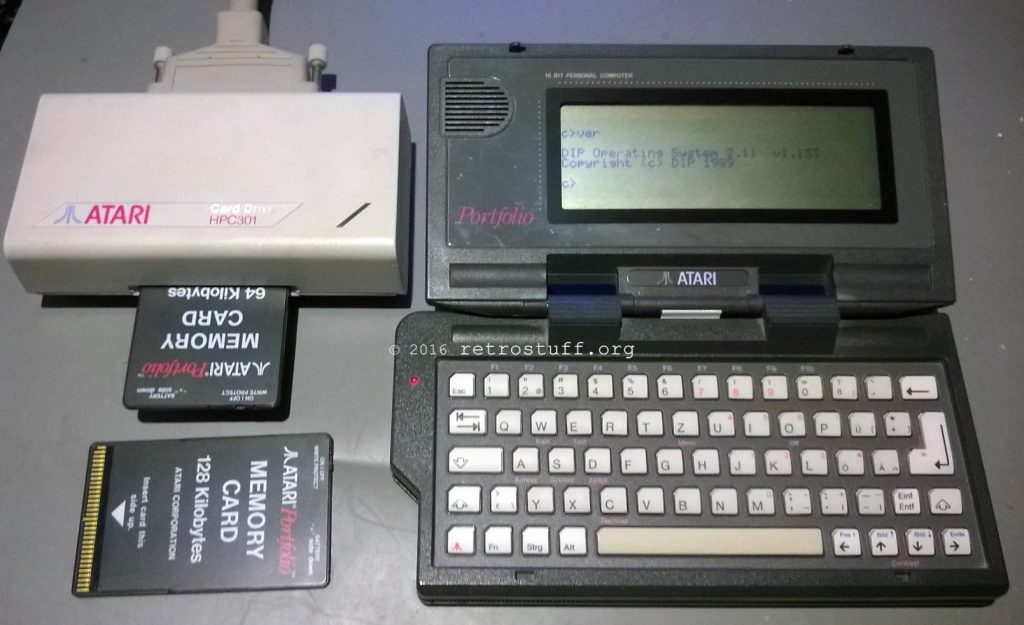 Serial terminal
Before starting the terminal software on the Atari Portfolio (command line: ACOM T), it is important to initialize the serial port in the system menu.
This is the Low-Level Test of the Philips CDI660. As you can see, the Portfolio's screen is limited and doesn't show the whole menu:
And this is OS-9 saying hi on the DVS VE-200: