The other day I prepared my Atari Jaguar to build a rotary controller for Tempest 2000. I hadn't used it in a while and accidentally picked the wrong power supply – smoke was rising from the console immediately.
The culprit was easily found, chip U38 (MC34163DW):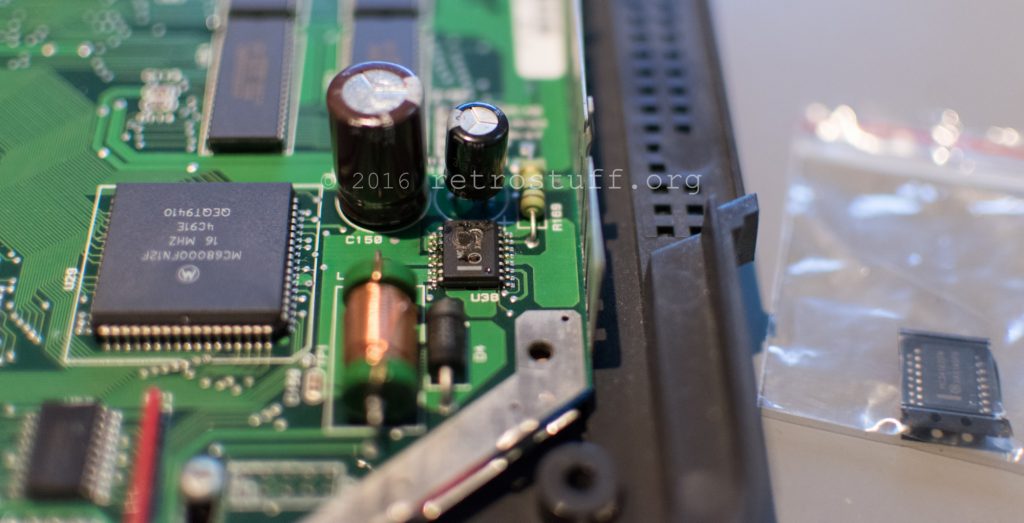 I wasn't careful enough during the removal and lifted three solder pads with the chip: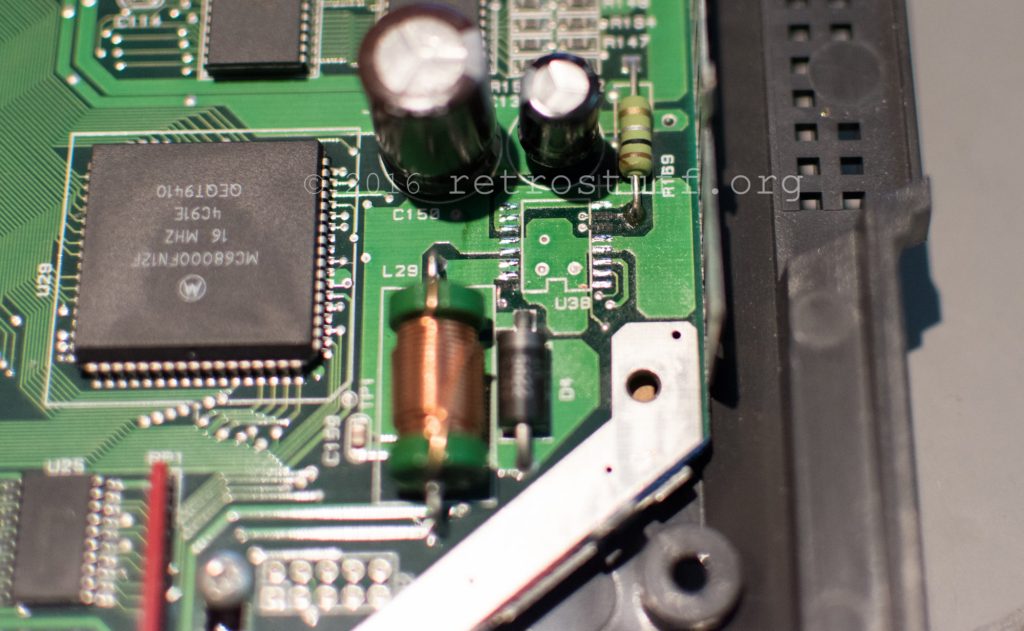 I fixed the upper pads and the trace to the resistor with Kynar wire: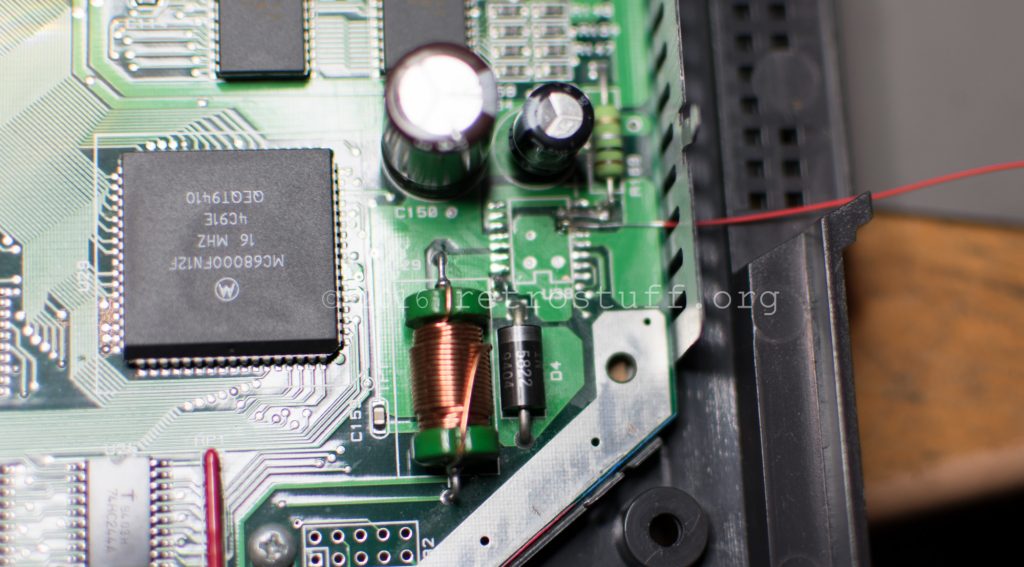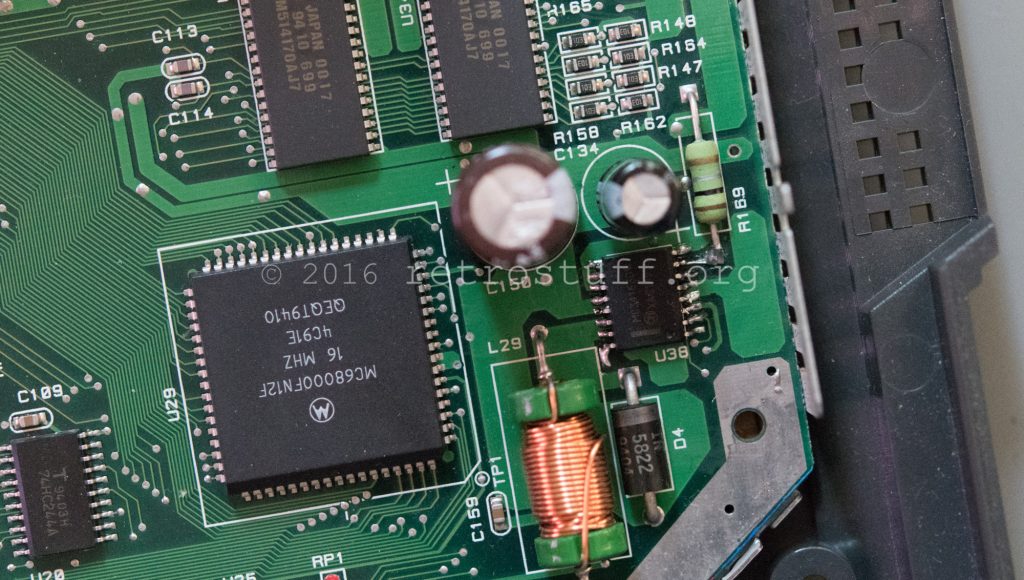 Sound fix
The power problem was fixed, but there was no sound in the games. It seems that this is a common issue as there is no fuse protecting the power regulators. Fixes are being discussed here and here. The capacitor C134 was fine and didn't need to be replaced, so I focused on the regulator REG1.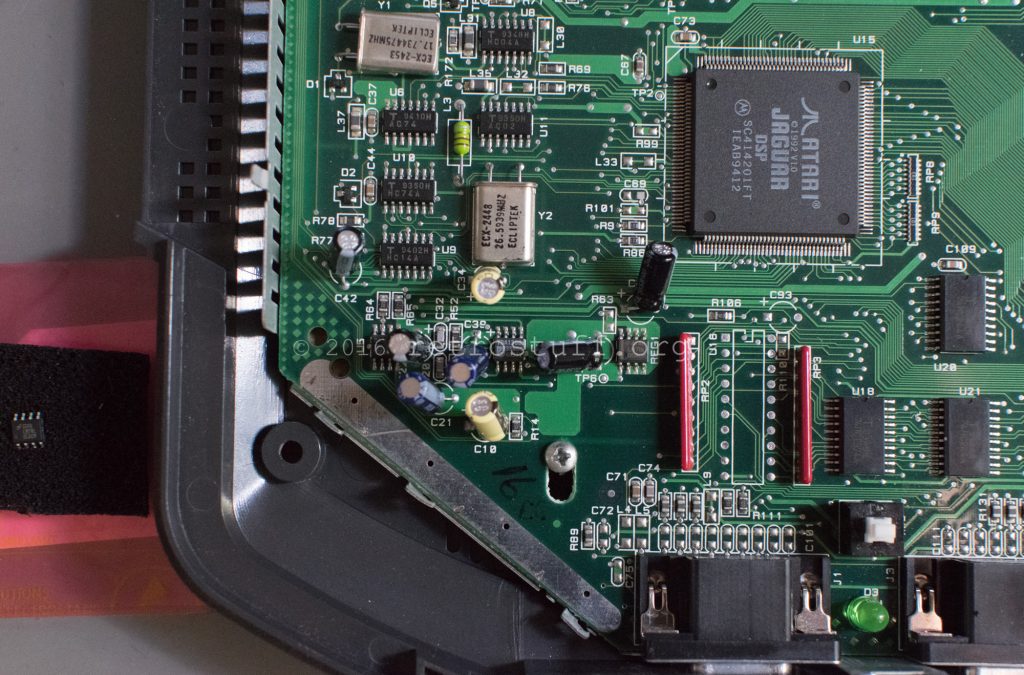 No accidents happened this time: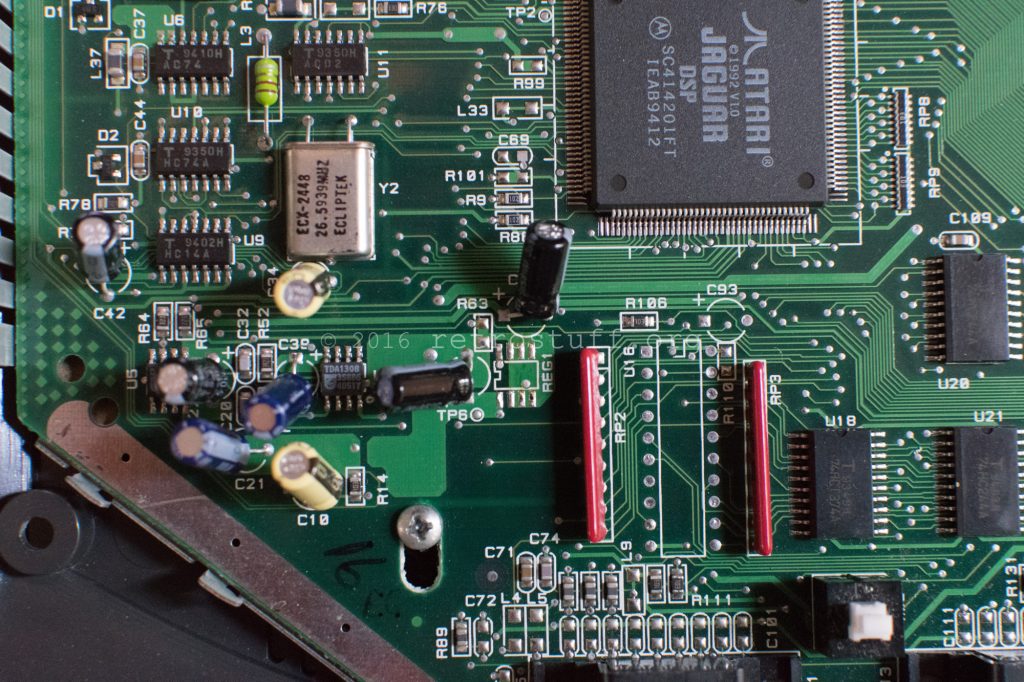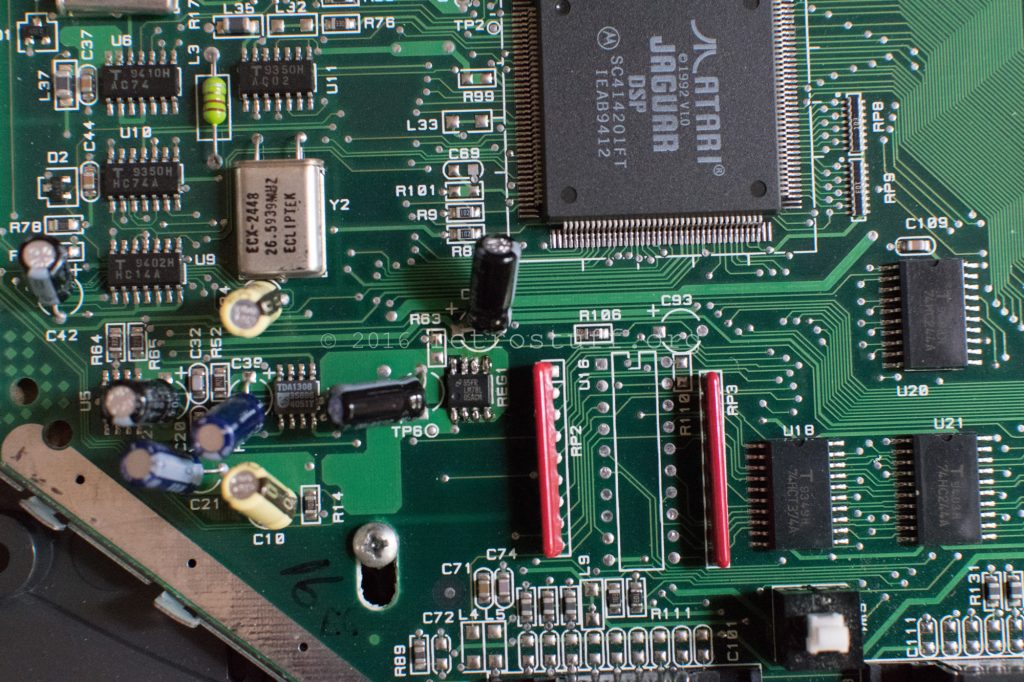 Done! Tempest 2000 is running fine again with sound.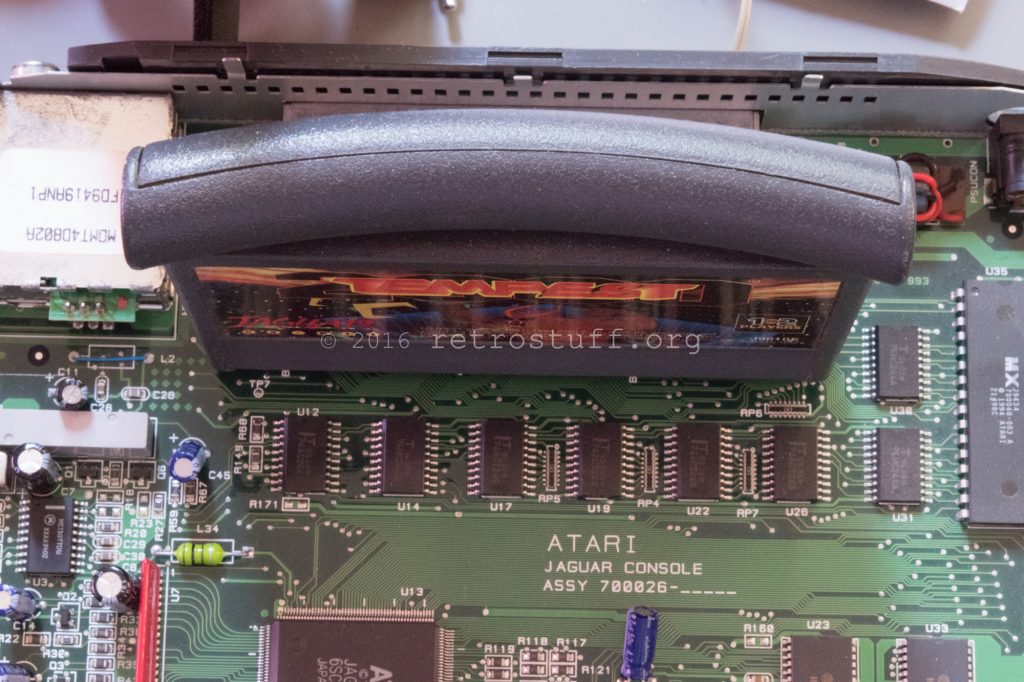 Rotary controller
My rotary controller is loosely based on this tutorial. For the first tests, I used an Atari 2600 Driving Controller as encoder. It only has 4 or 8 PPR (pulses per revolution) and isn't fun to play with as it moves the object way too slow.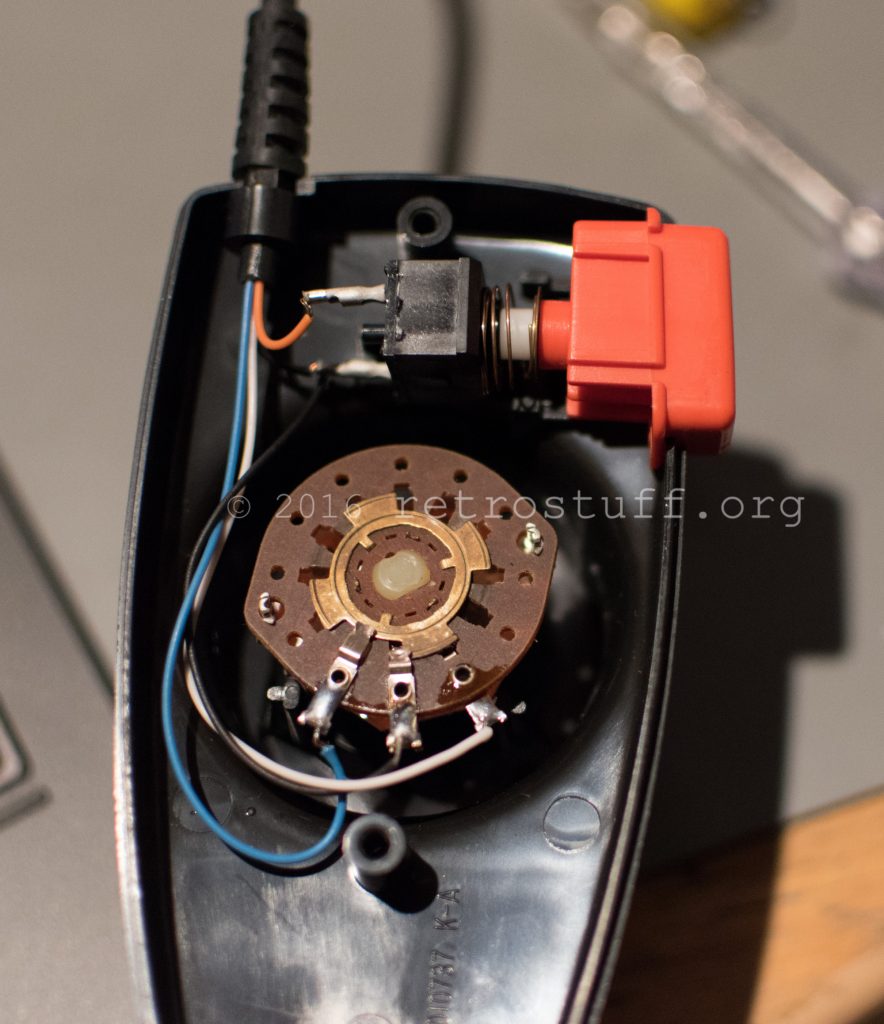 A better option is a 24 PPR Encoder, e.g. EN16. I went for the configuration EN16-H22AF15 with detents, i.e. it 'clicks' on every pulse. The knob of the Atari Driving Controller fits on the plastic shaft: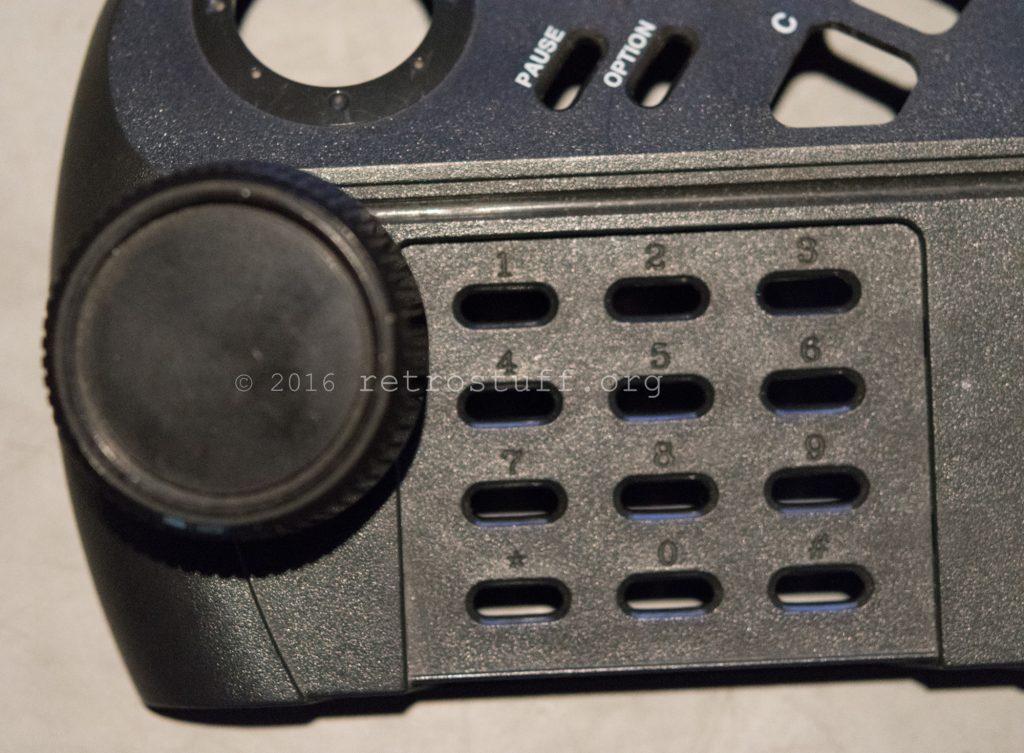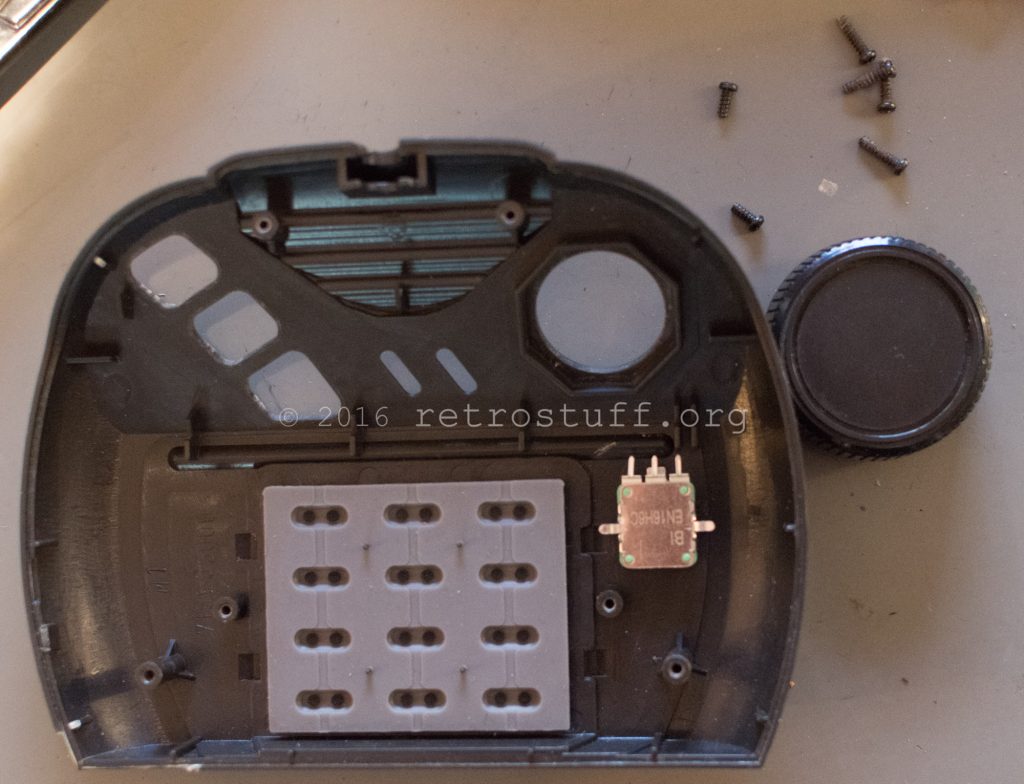 Be careful to solder the wires to the correct contacts of the ribbon cable (yellow circle). There are at least two different PCB layouts: