The second cart from Canada is the Power Base FM, also known as Power Base Mini FM. It is a mod-less attempt on enabling FM sound for selected Master System games on a Mega Drive. This cart is somewhat hard to obtain, it's sold out in all stores but this one.
On the next pictures you can see why it is called "mini", its much smaller than the official Sega Power Base Converters. It fits in a regular Mega Drive cart, you have to cut holes in the top for the connector and the front right for the Pause button though. The JTAG connector isn't necessary and was added just for fun. Sonic is still looking at you because there is no label available – the only one I've found is from Stone Age Gamer and kinda ugly.

From left to right: Master System Converter, Master System Converter II and Power Base FM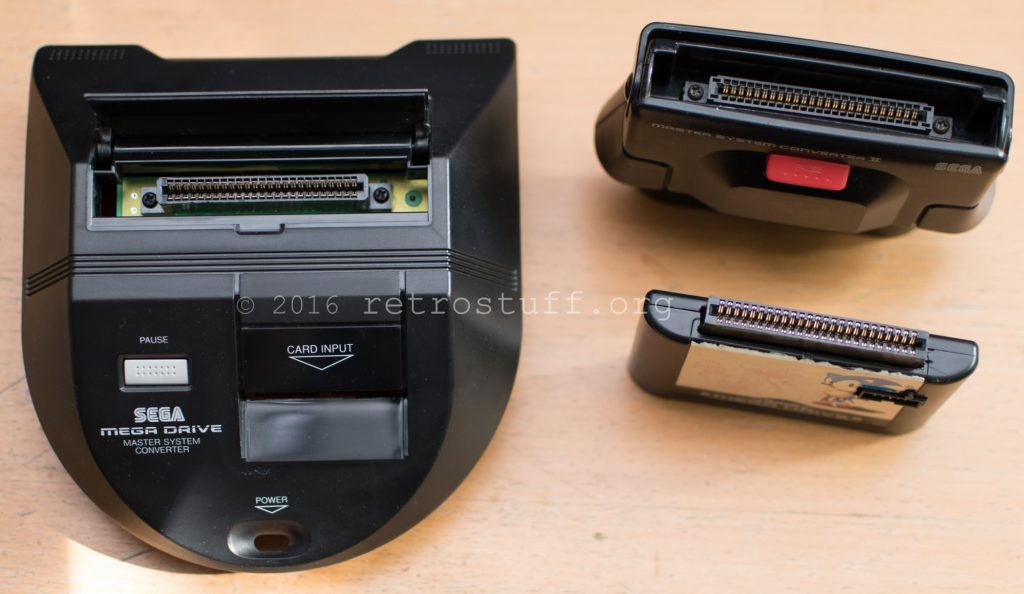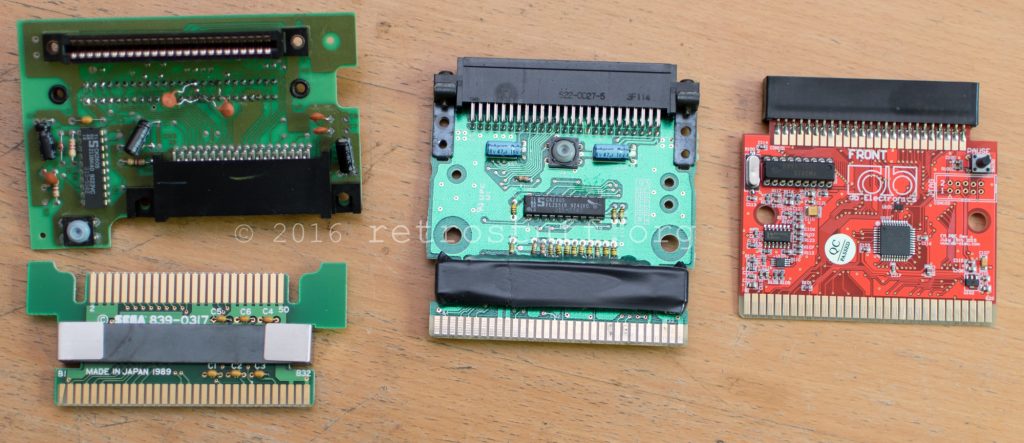 Unfortunately the only FM enabled game in my library is Zaxxon 3-D, so I have to choose between good sound or 3D graphics. But it seems there is something in the works to enable that too. I've tested all the other games with a Master EverDrive and it really makes a difference to the standard PCM sound. This is a recommended upgrade if you don't want to mod a EU/US Master System or don't want to buy a JP Master System (integrated FM sound) / Mark III with a FM Sound Unit.