Two days ago Flavor of flashmasta.com anounced the pre-presale of a new WonderSwan flash cart: The WS Flash Masta.
For all Bandai WonderSwan owners this is exiting news as the flash/development carts for this system are very rare and expensive (e.g. the official WonderWitch or the WonderMagic Color).
To give you an idea what we can expect I'll show you some carts he has made for the Neo Geo Pocket Color:
First there was the Neo Pocket FlashMasta and the Neo Pocket LinkMasta. I've used the Blue Version of the LinkMasta since 2011 and bought a new red 3D printed case for it last year.
The new case came with a couple of nice gifts, new cart stickers and a little 3D printed Game Boy: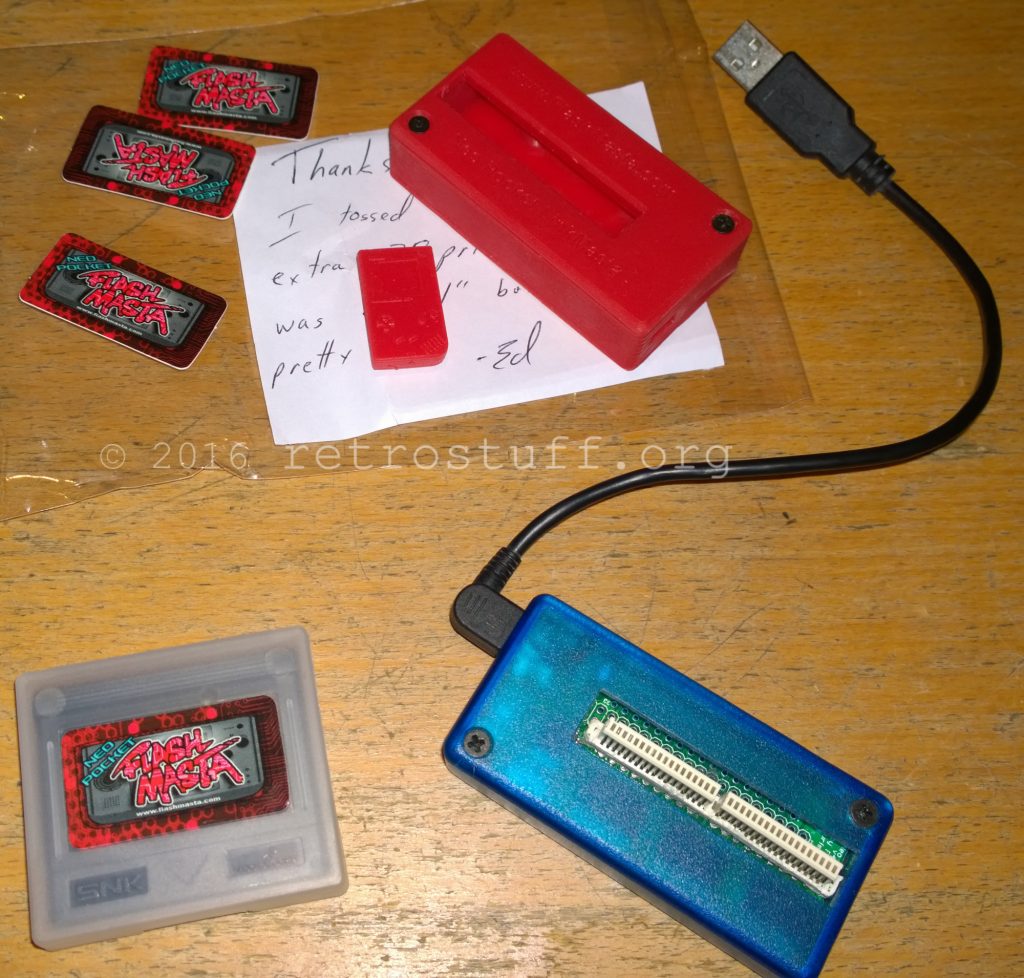 Let's move the linker from the blue to the red case: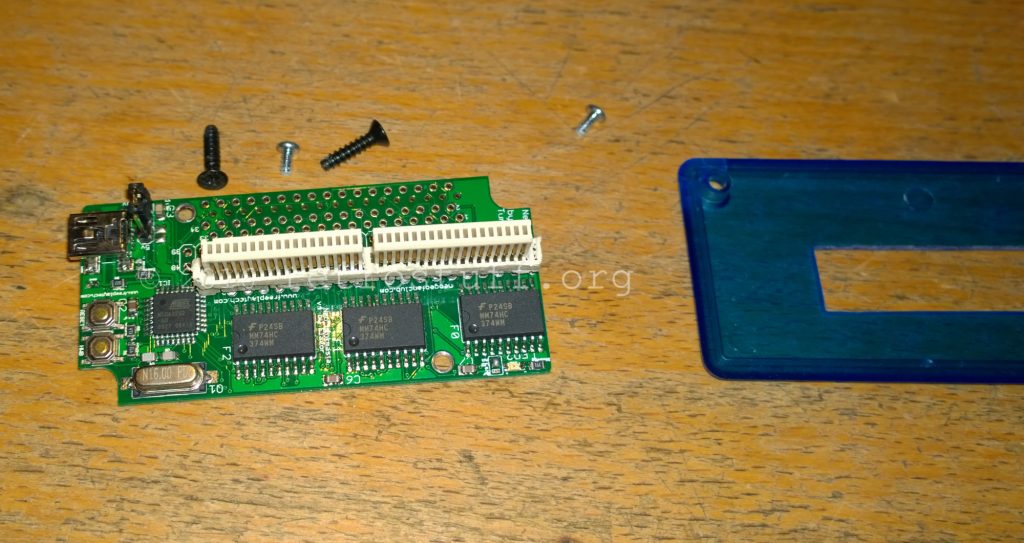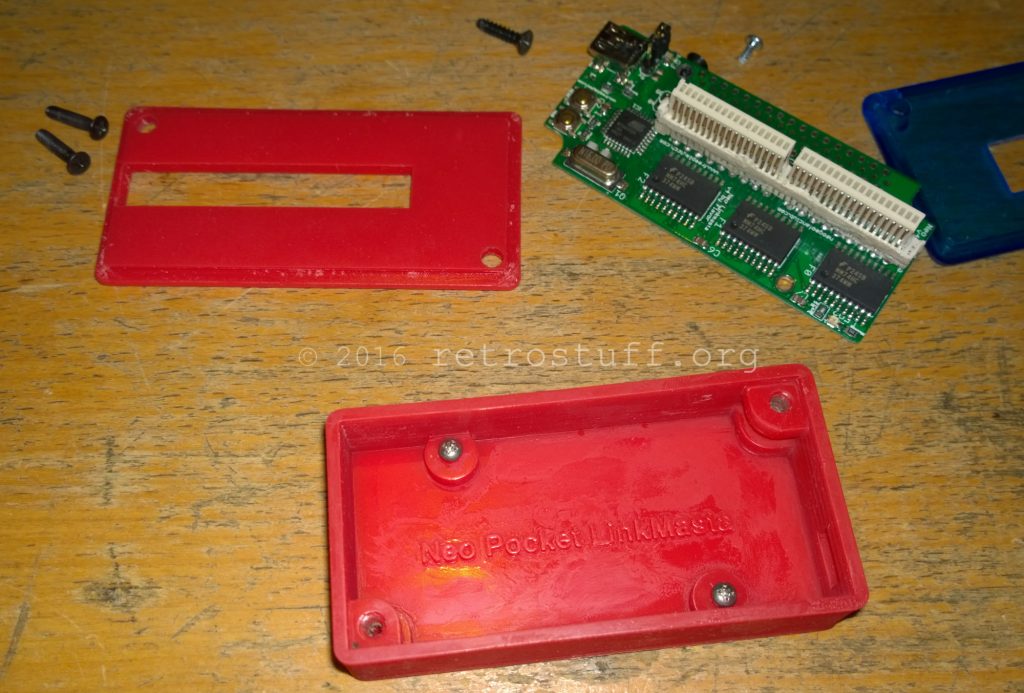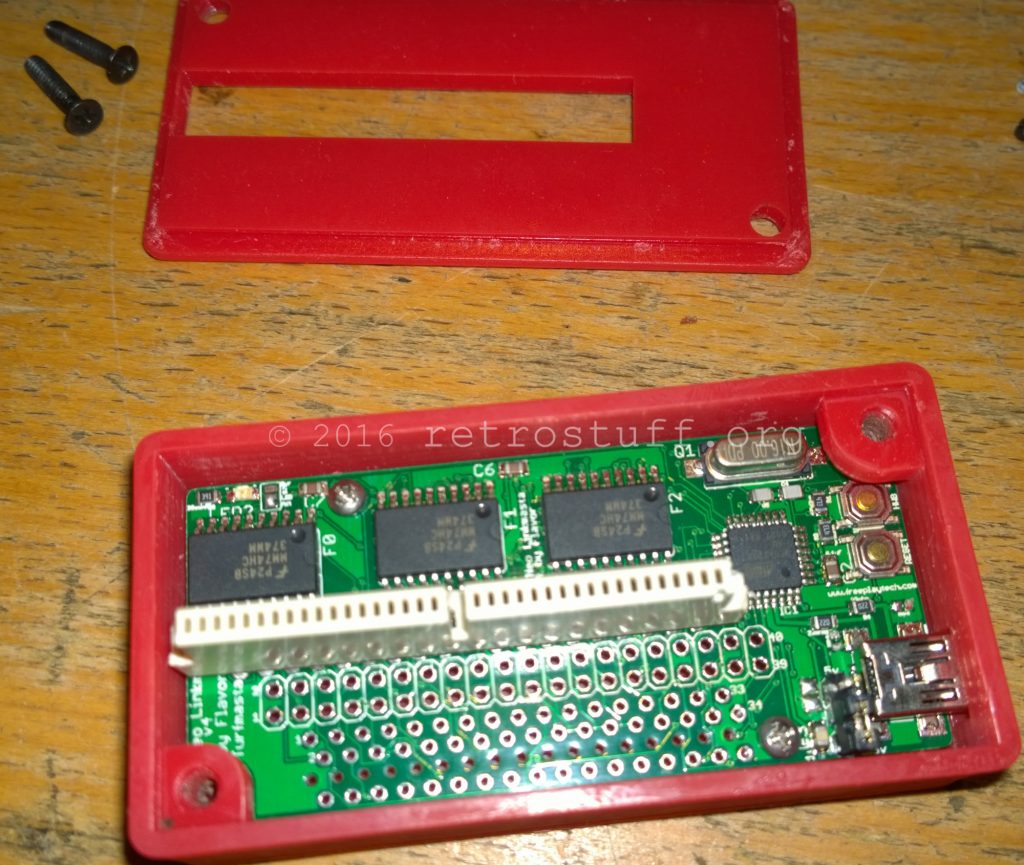 You need to cut the top of the jumper pins (yellow circle) to close the case: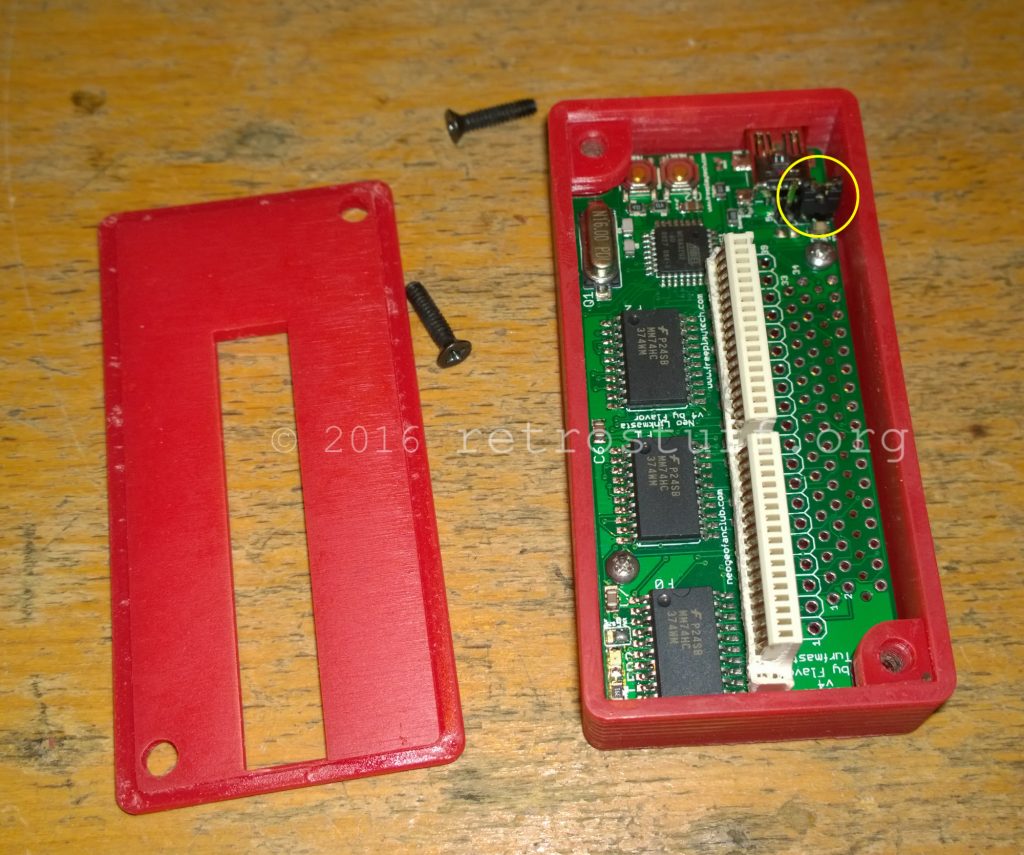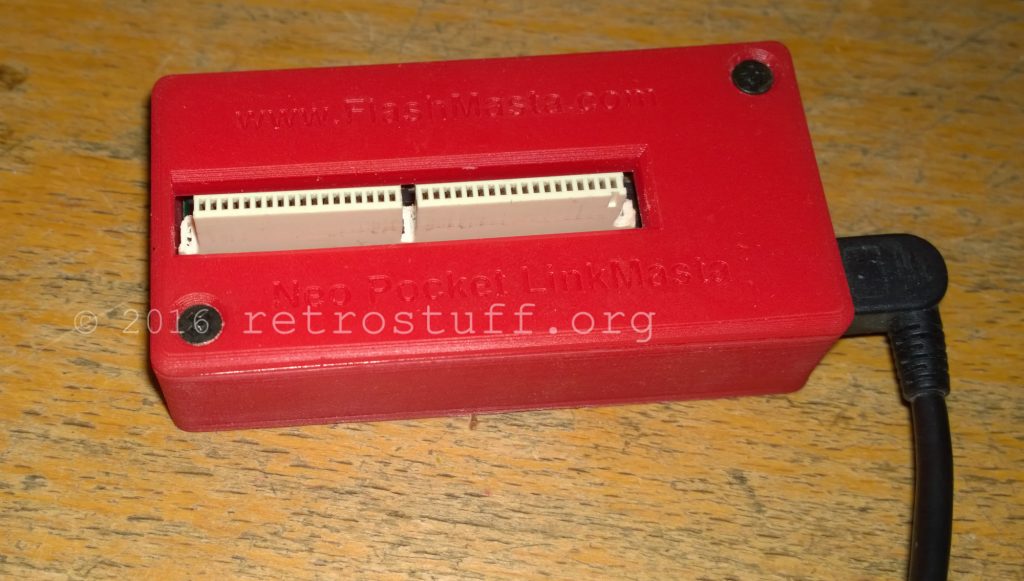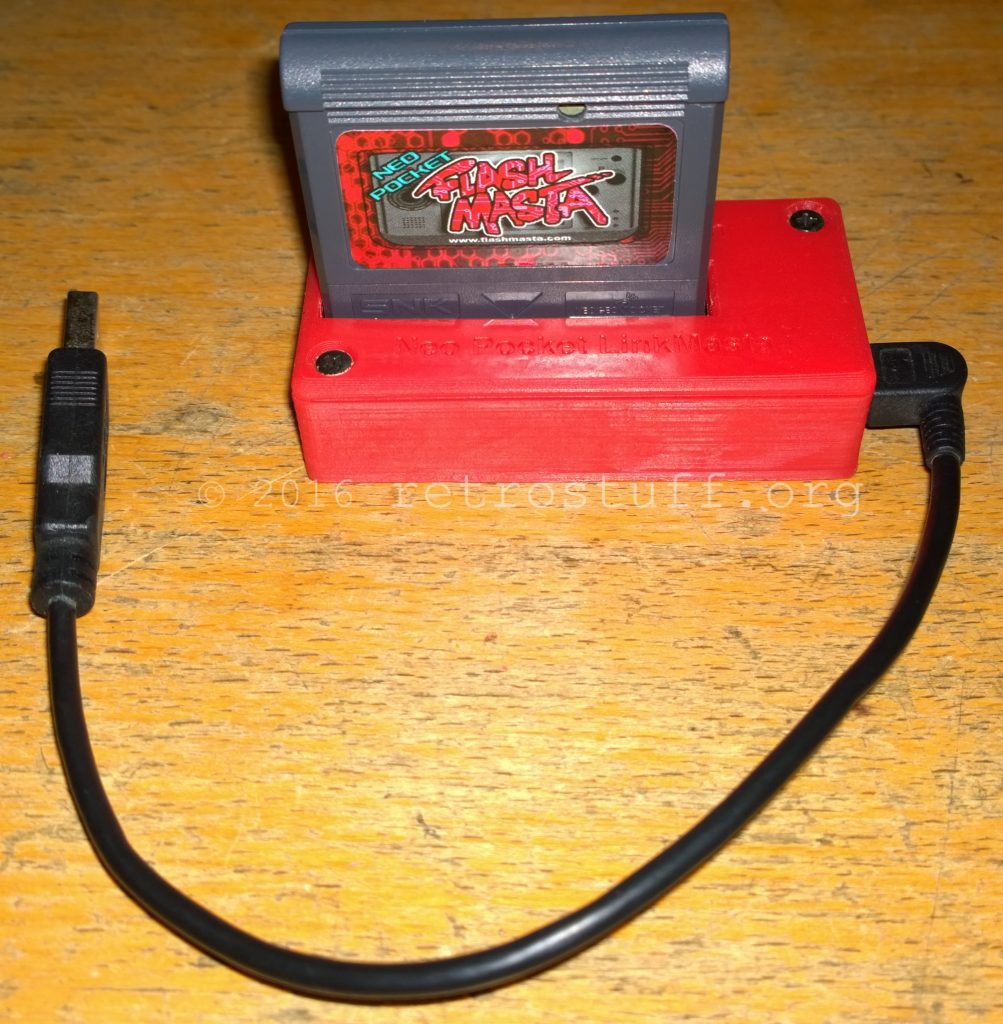 And then there was the new Neo Pocket Flash Masta released this year with built-in USB (currently sold old):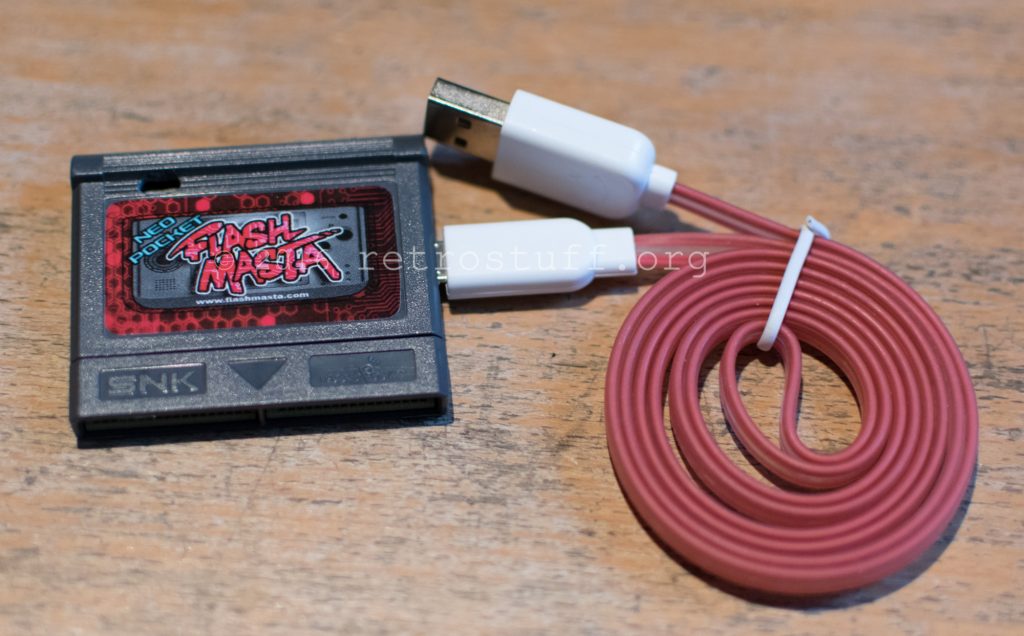 All in all these a great products and I'm definitely looking forward to use the upcoming WonderSwan carts.