Yesterday I got two huge accessories for the Wii (see the Wii game on the right for a size comparison; only 3 of the 9 dance mat segments are shown in the picture):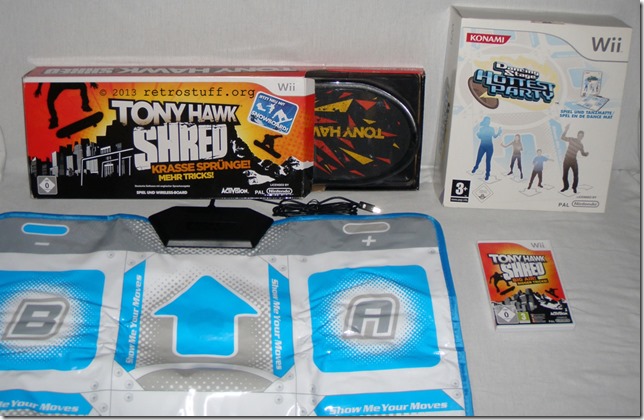 The Activision Shred board is a pain to calibrate. I finally was successful by placing it on a small table and leaving the room during the calibration process. The "Wireless Board Receiver for Wii" has an USB plug, maybe it's compatible to Xbox 360 and PS3 too. Have to try that later.
The Konami Dance Pad is of a very good quality and very responsive. It has a Game Cube controller plug and is compatible to first generation Wiis (and GameCubes) only.