This is a GameCube that I acquired recently. It has a true HDMI output and blue controller ports.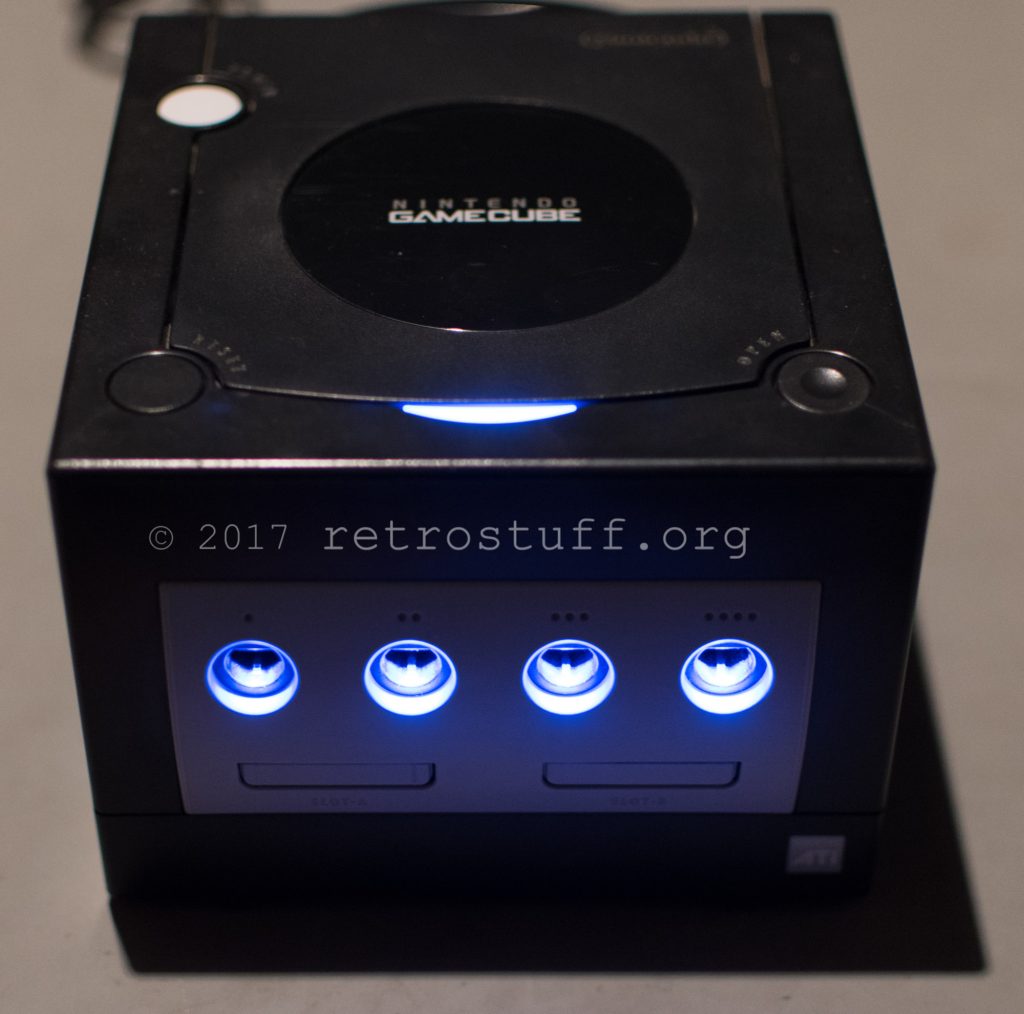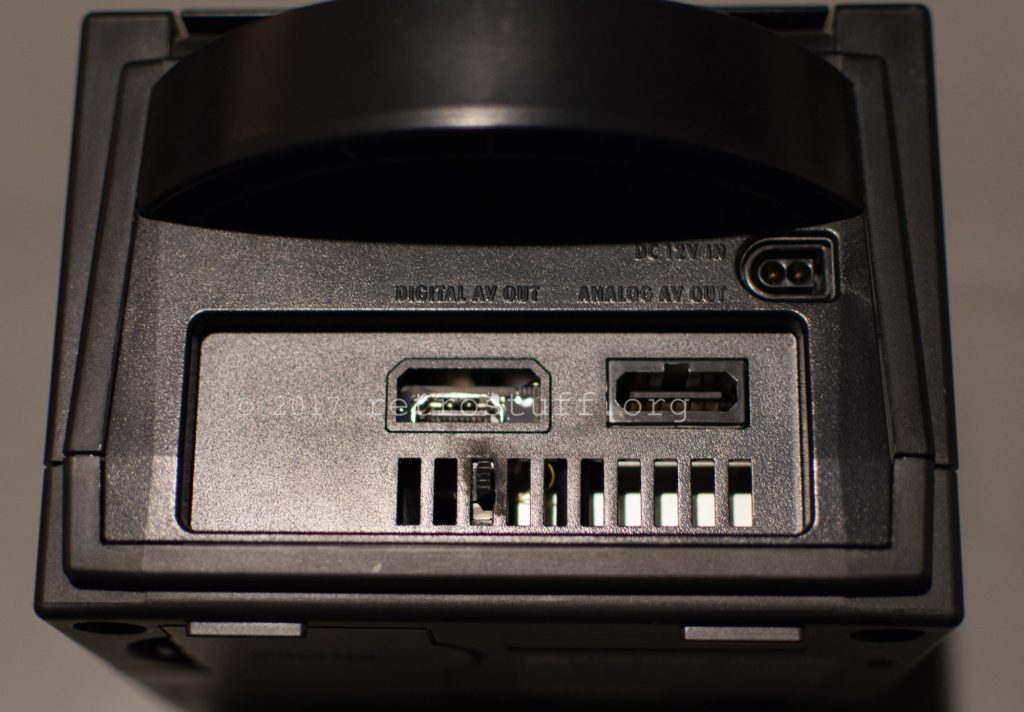 Let's have a look inside to see how it works and if there is room for some improvements.
First of all, those ugly, blinding controller port LEDs had to go. In the end, I replaced the whole module instead of removing the hot glue mess.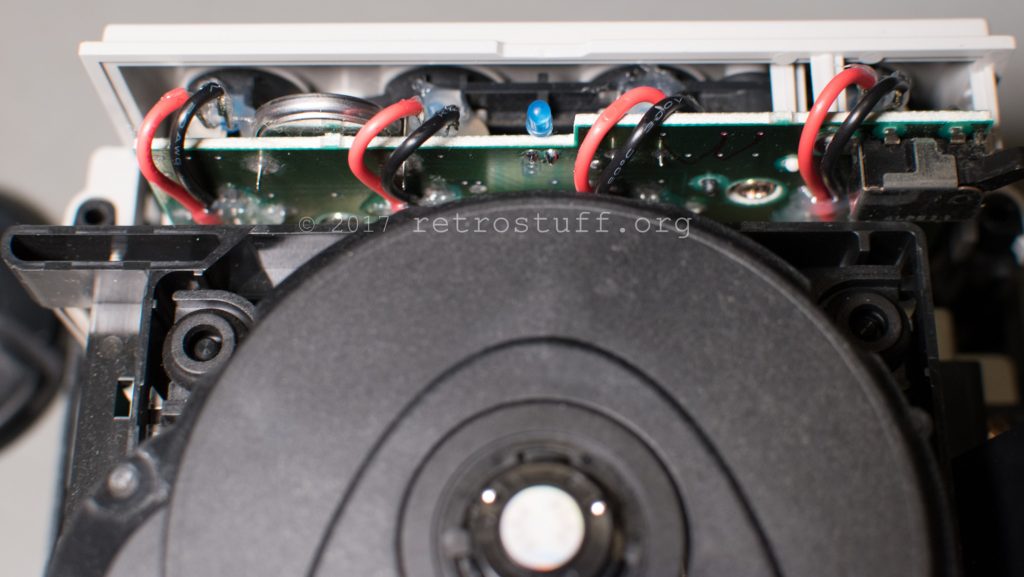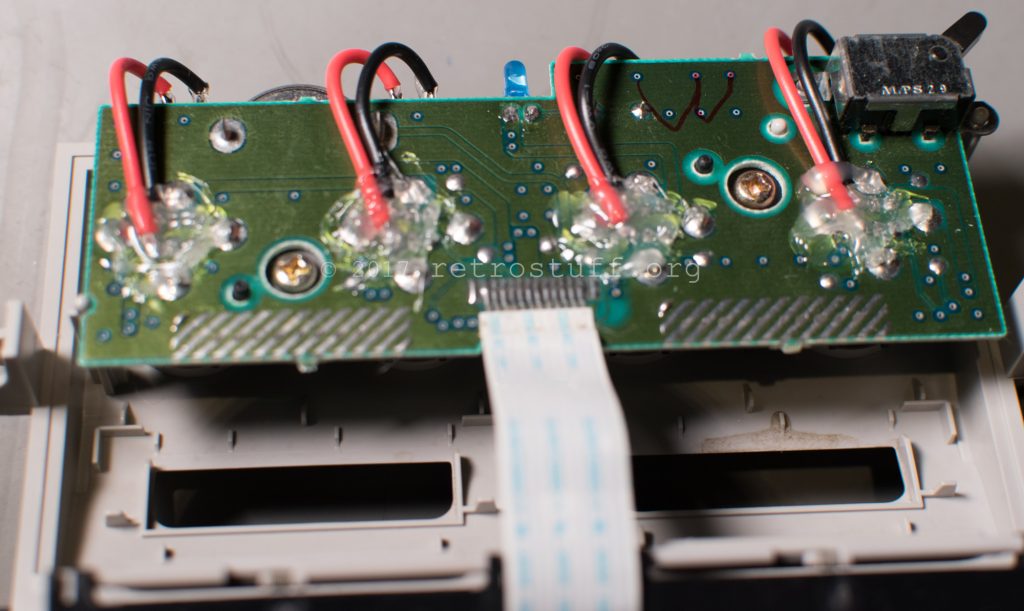 This is the HDMI port with more hot glue and the Jp/US region switch.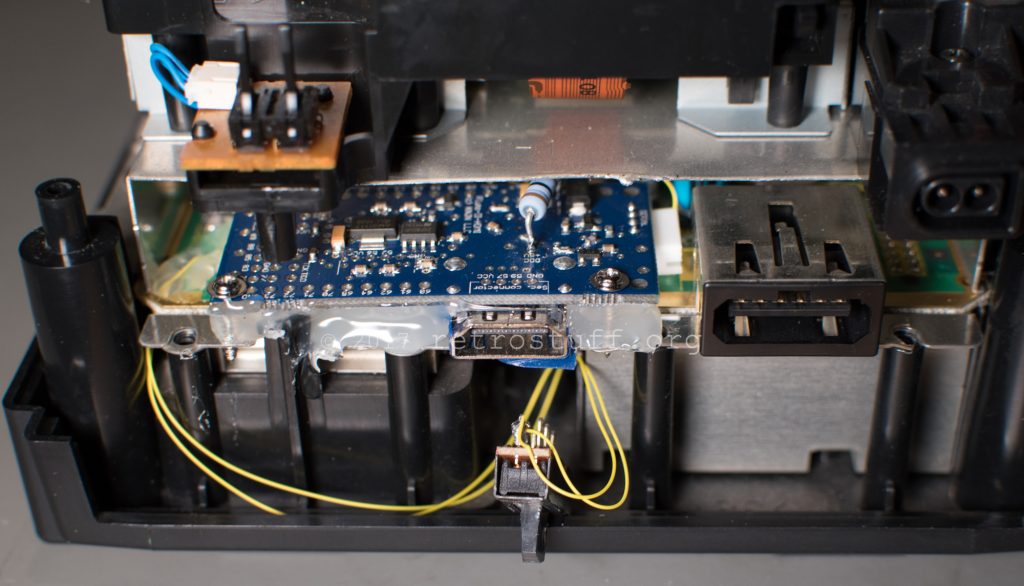 On a closer look, we can see that this is a Pluto IIx HDMI FPGA board with the free available GCVideo-DVI. There is a serial port on the left for firmware updates.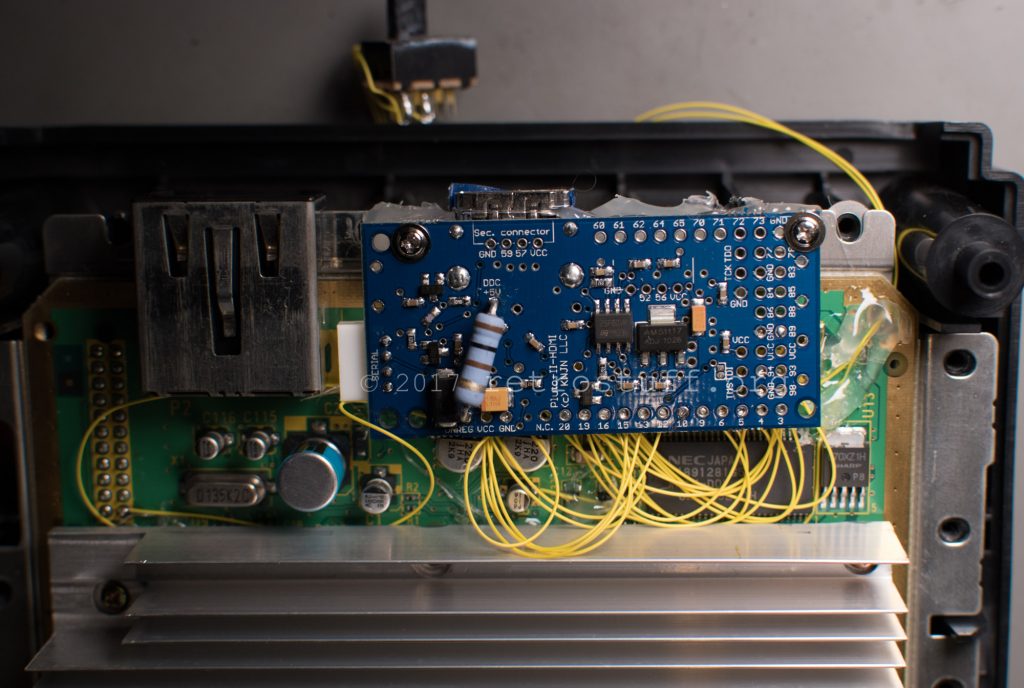 The drive is modified with a XenoGC chip.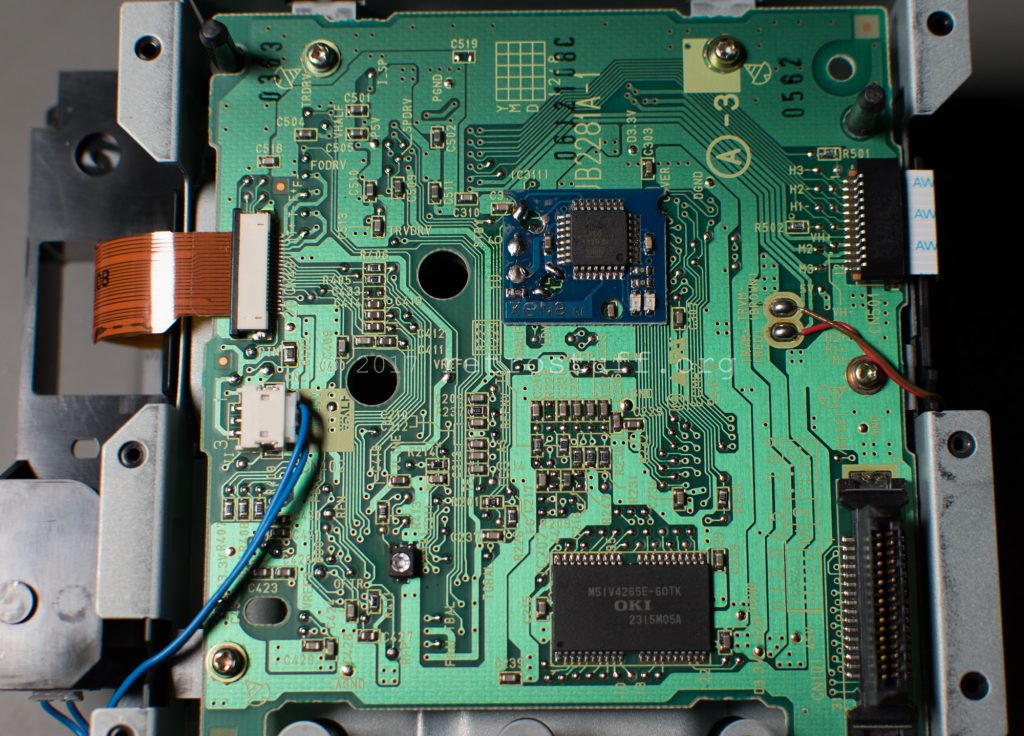 I replaced the whole drive unit and added a Qoob Pro modchip.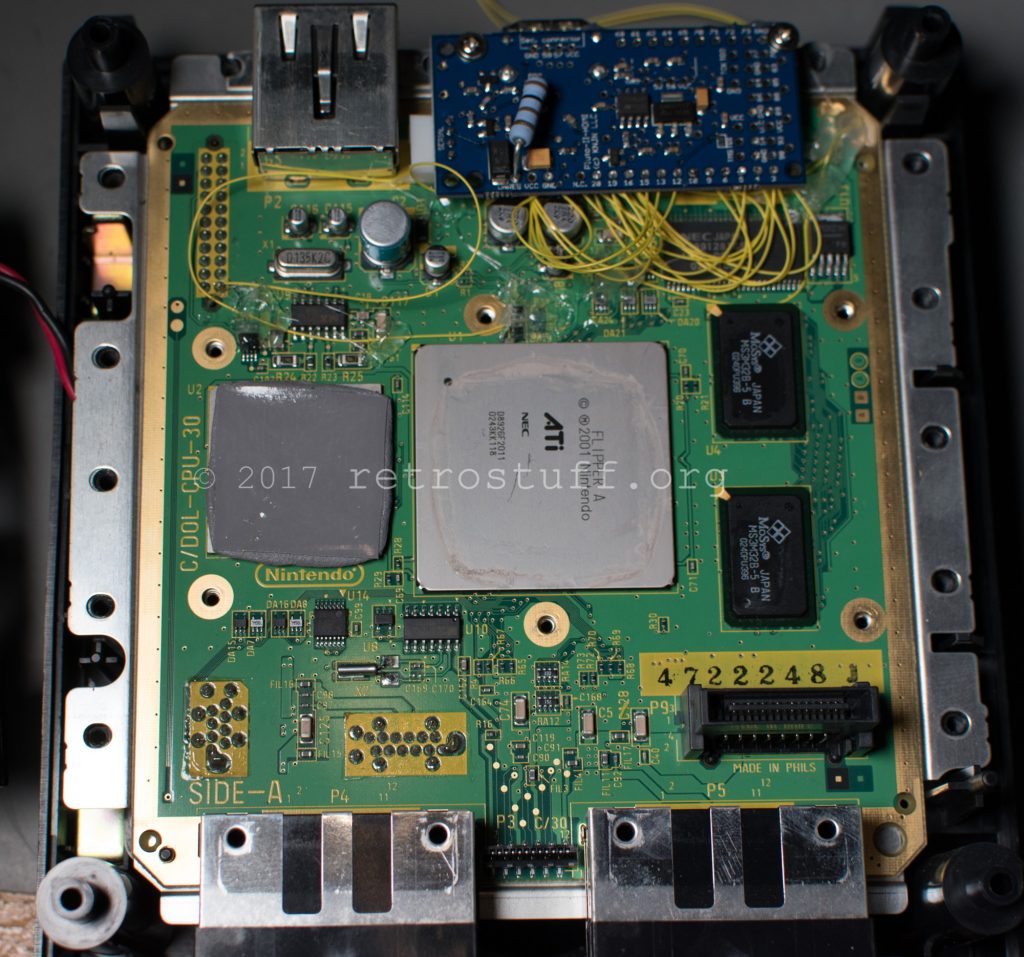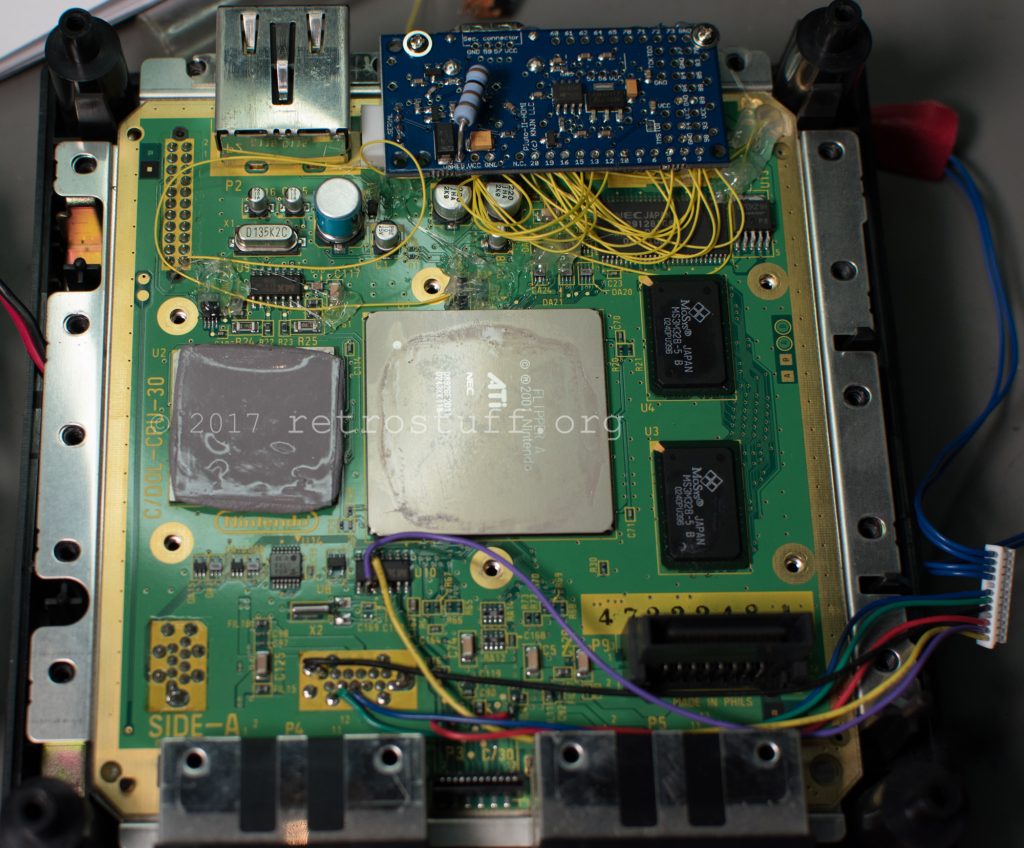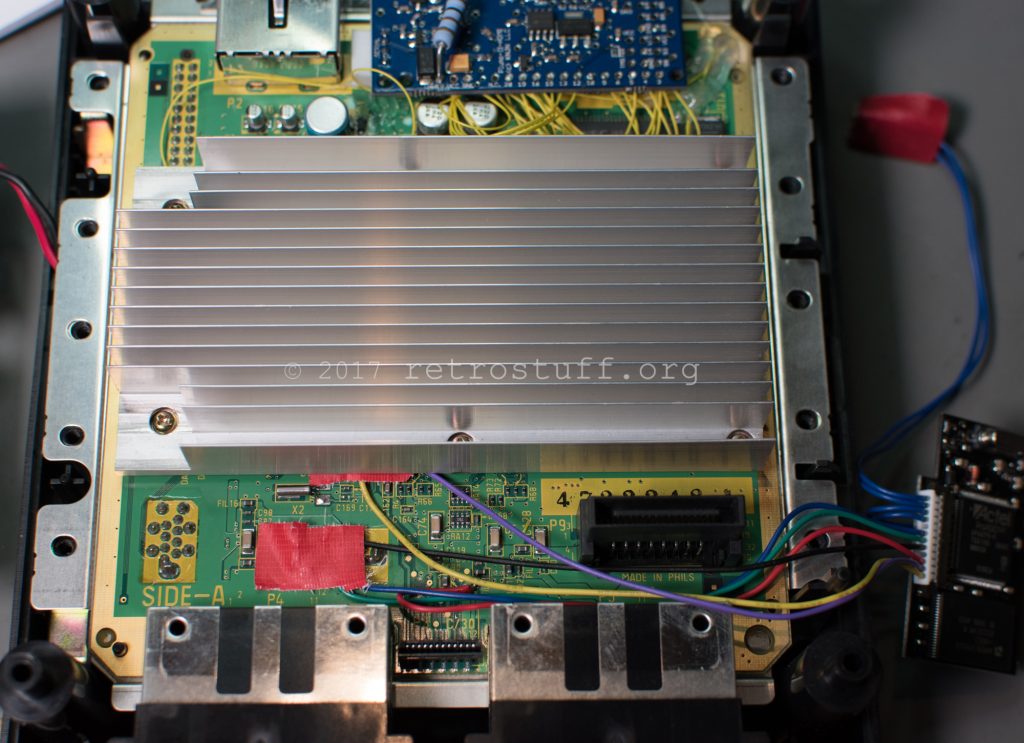 To enable the playback of 12 cm discs, I used an old IcedCube case. It has a slot for the Qoob Pro USB connector.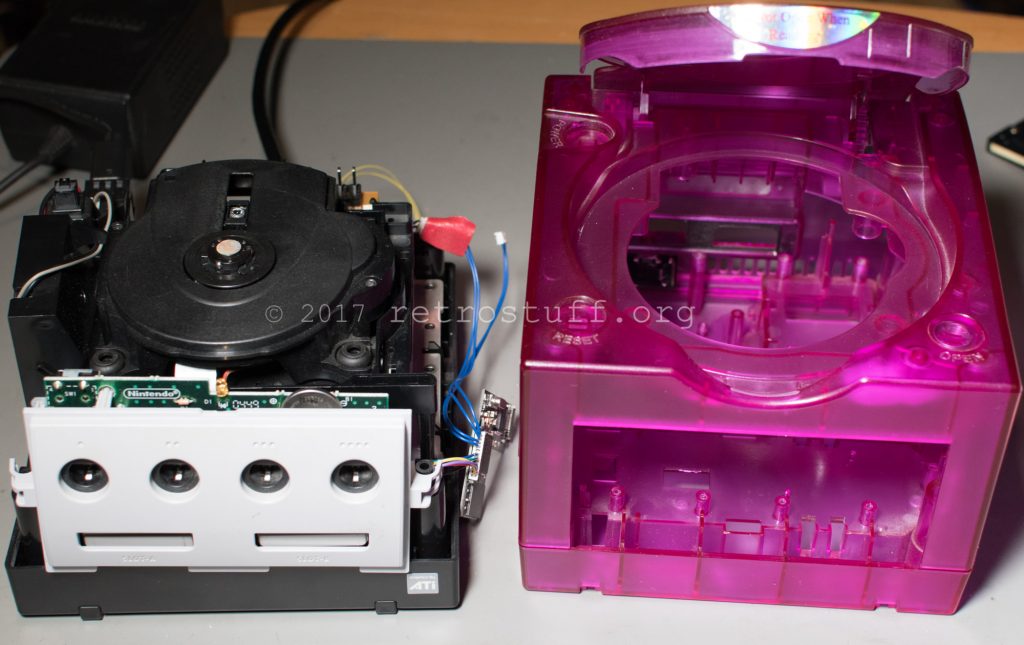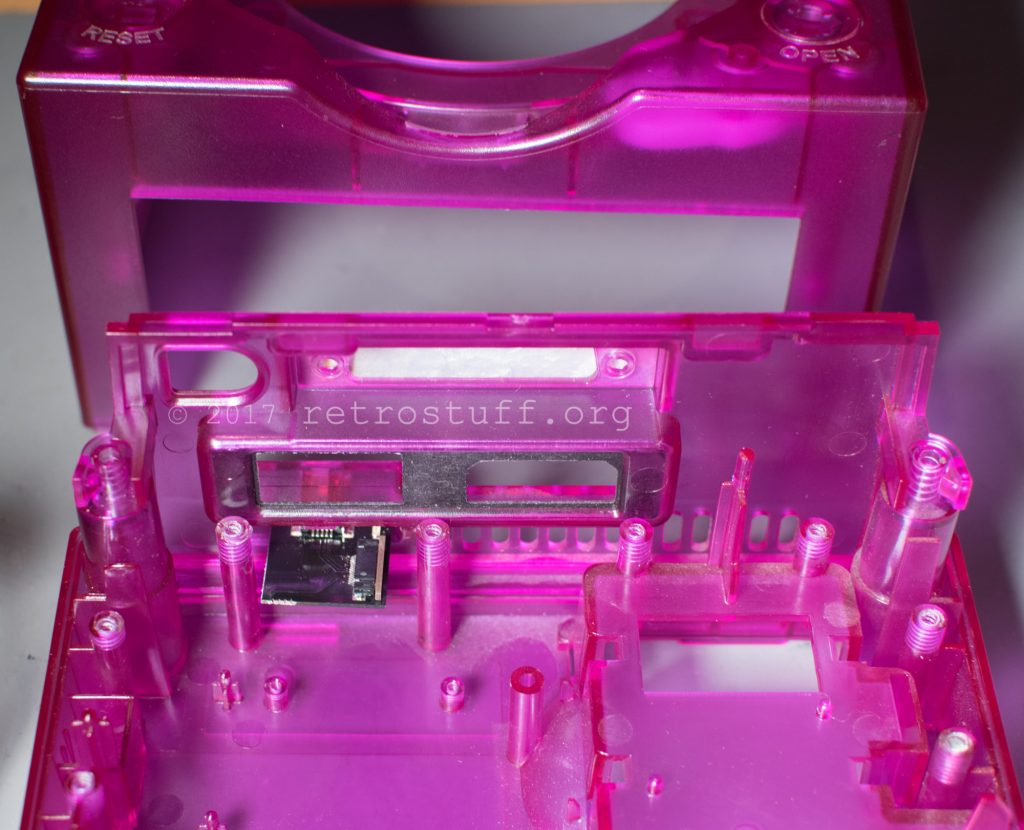 Each and every component had to be removed and put into the new old case.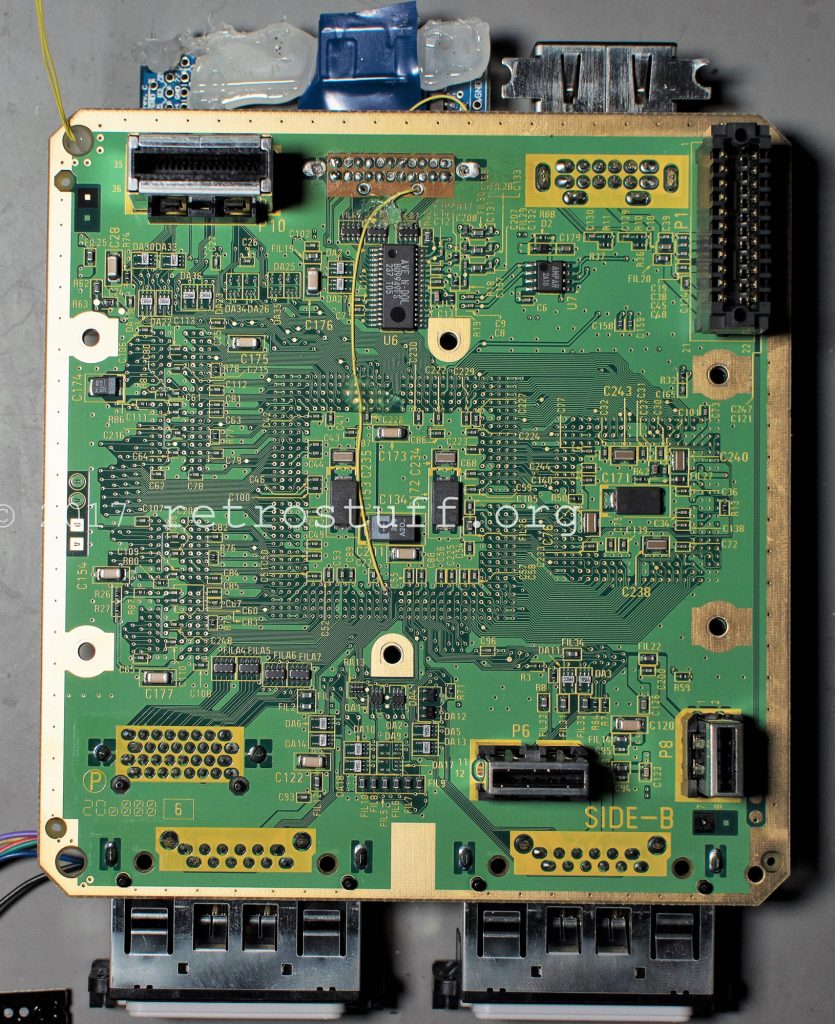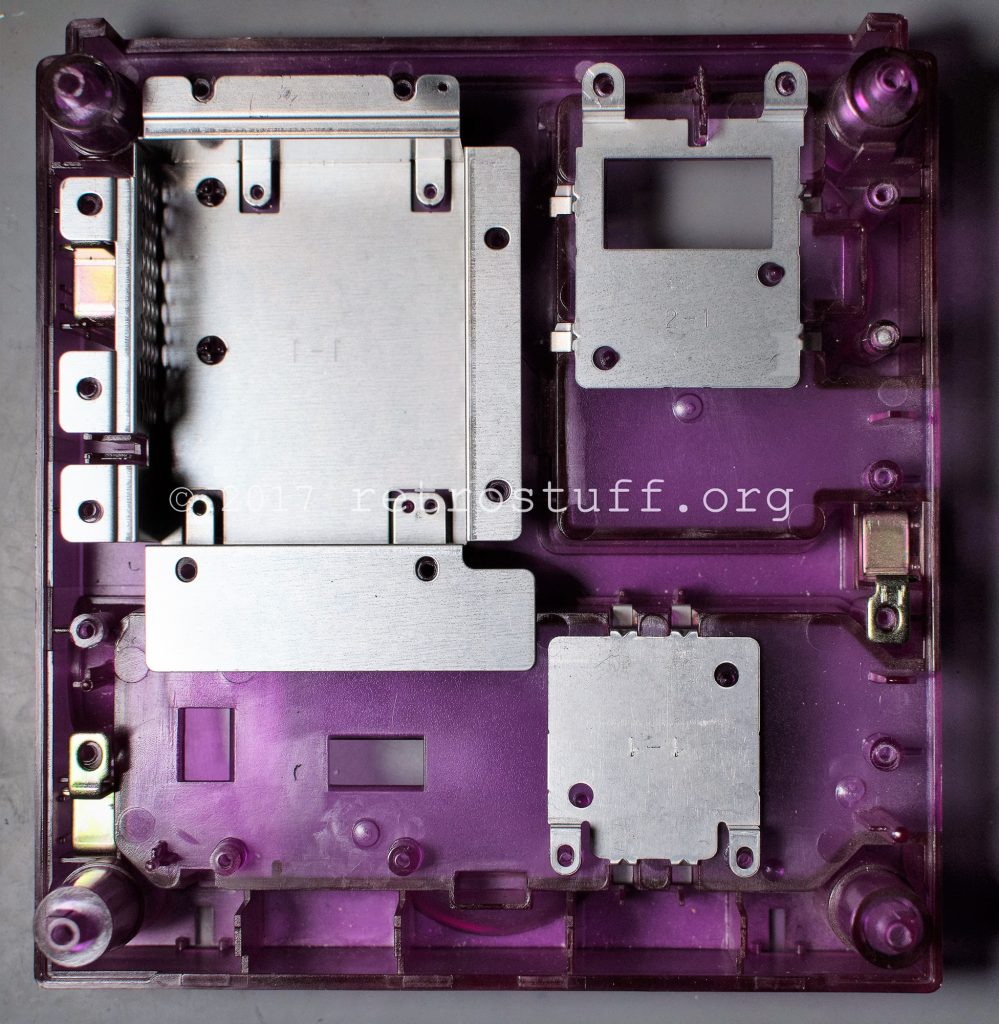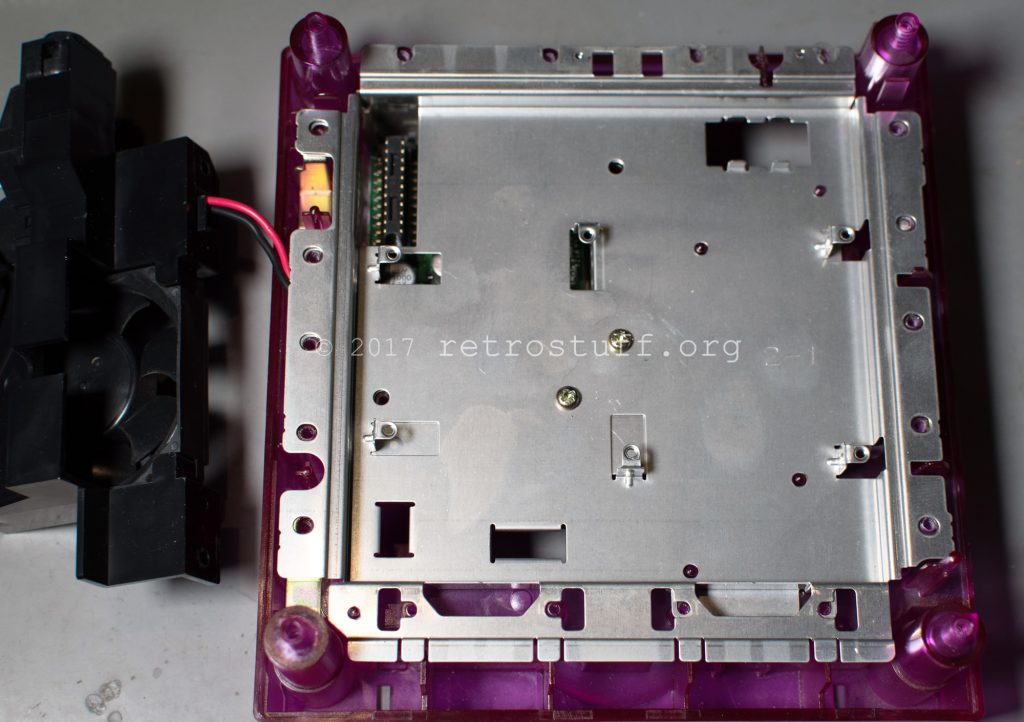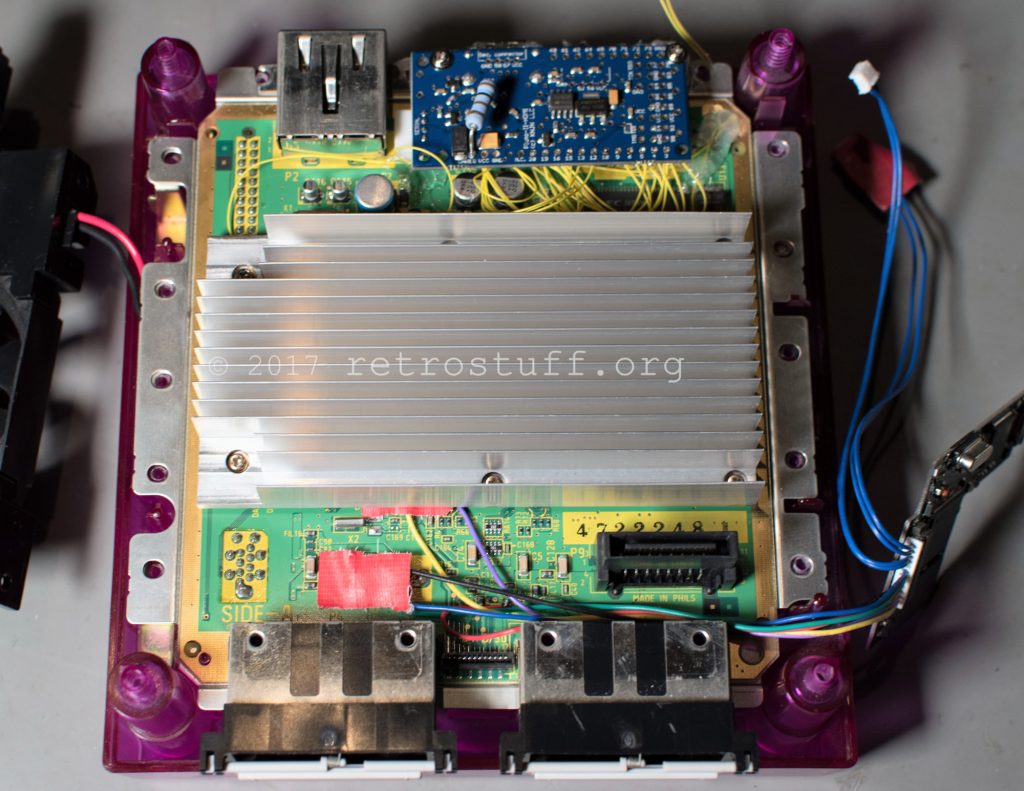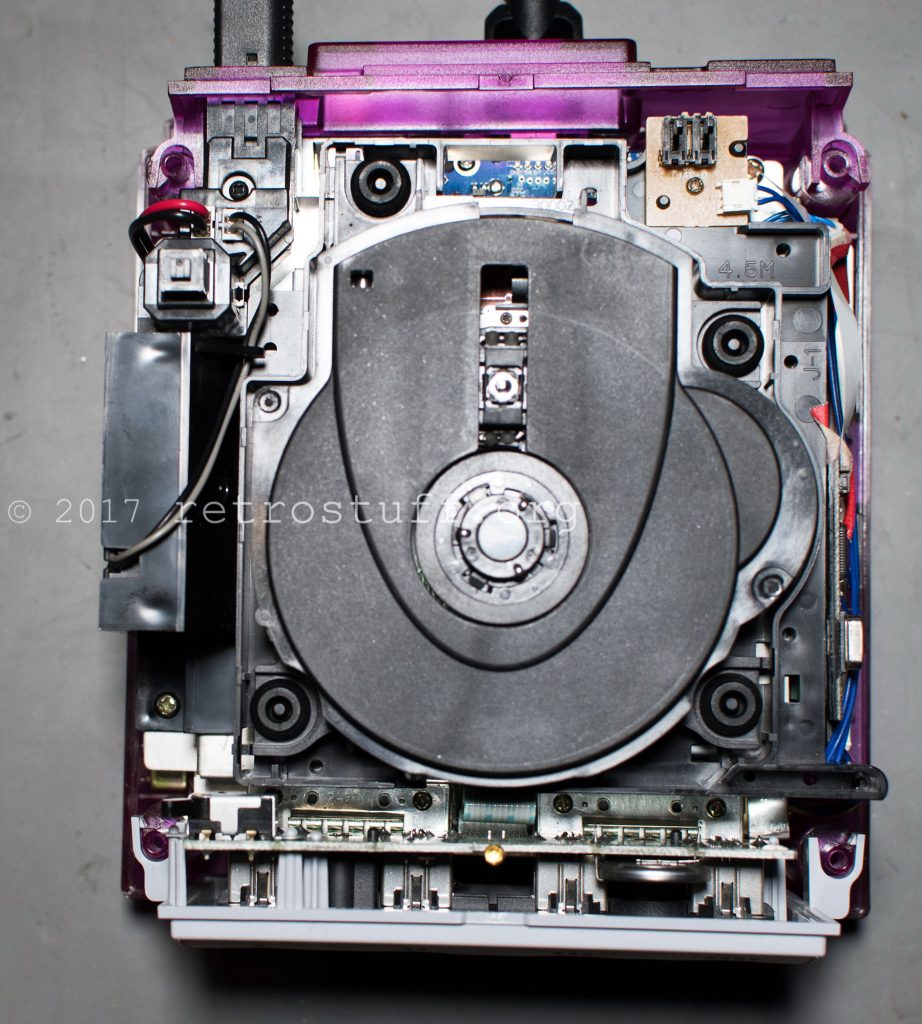 A close-up of the HDMI port. I had no use for the region switch and hid it inside.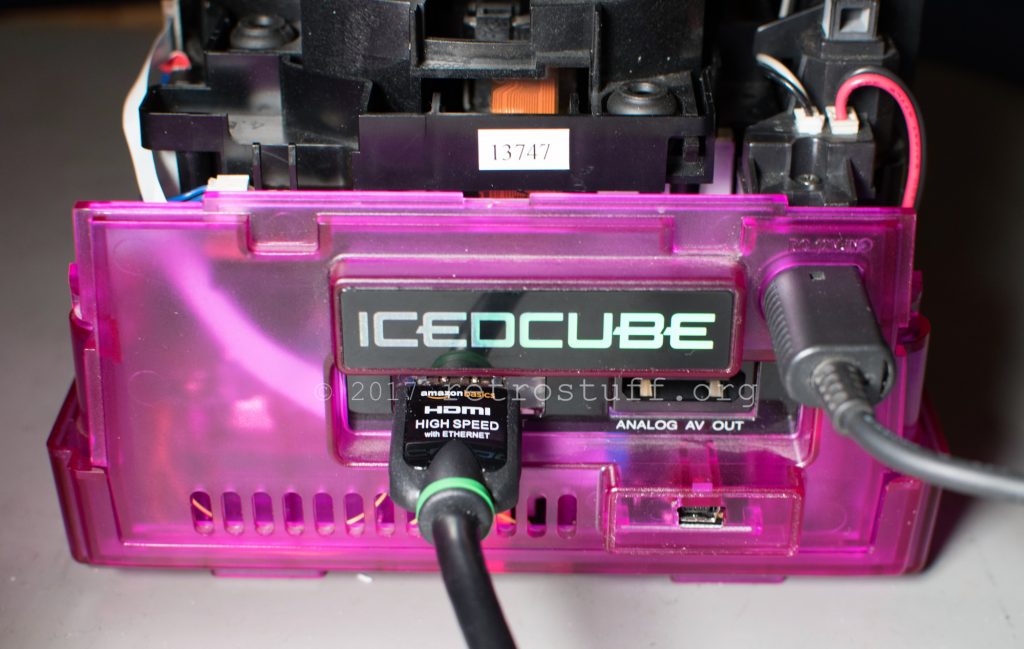 A close-up of the Qoob Pro modchip.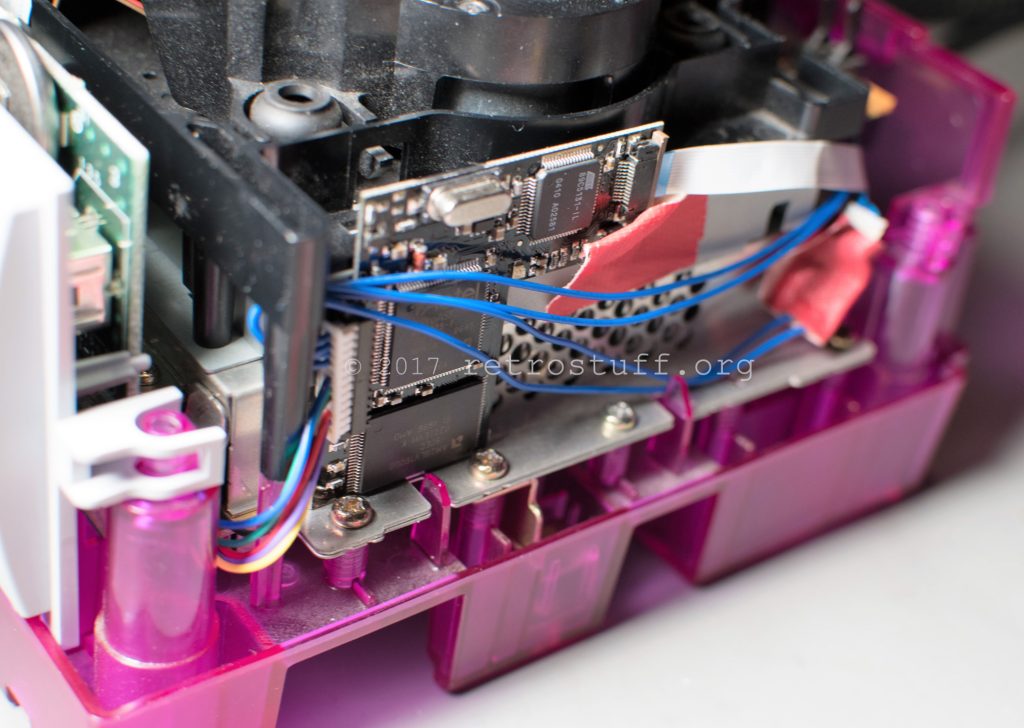 A few finishing touches: Broadband Adapter (DOL-15) and Game Boy Player (DOL-17).