The Dreamcast Karaoke is probably the most useless Sega add-on. It serves no other purpose than to accompany the Sega Kara software, which is useless as well.
Back in the days you were able to download and sing thousands of songs, then in 2006 the servers were shut down for good.
Without the servers there are no songs – you can still connect microphones to the Dreamcast and listen to your voice with Sega Kara, change the volume and add effects, but that's about it.
Let's see what's in the box: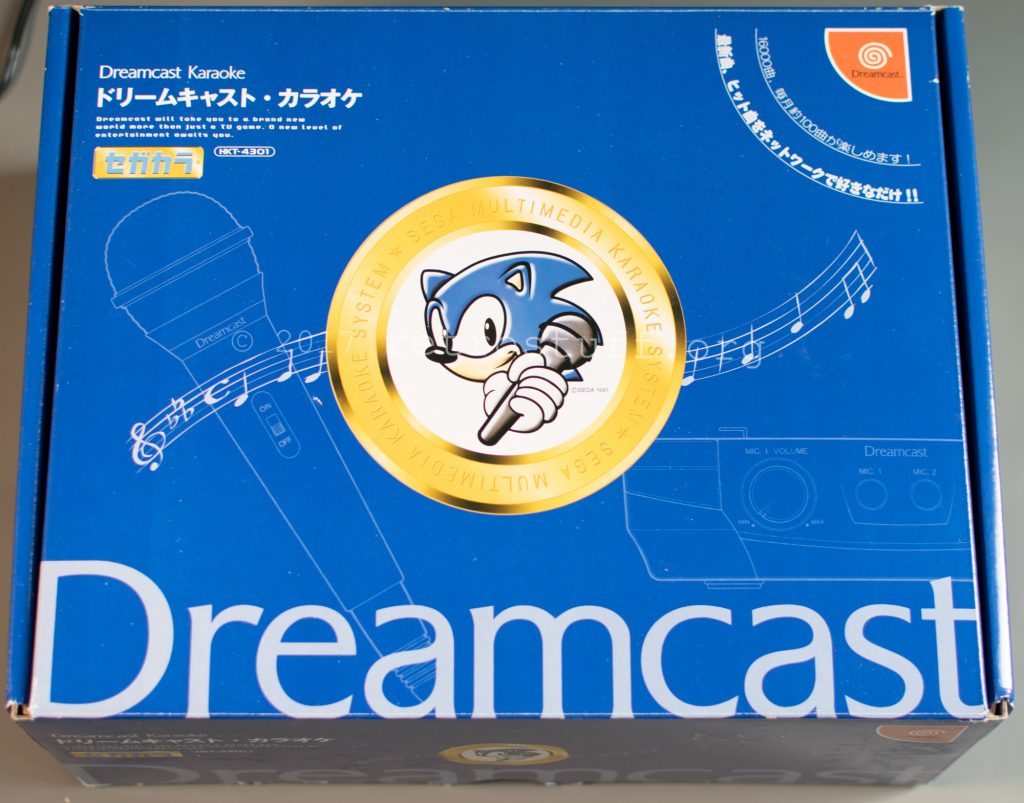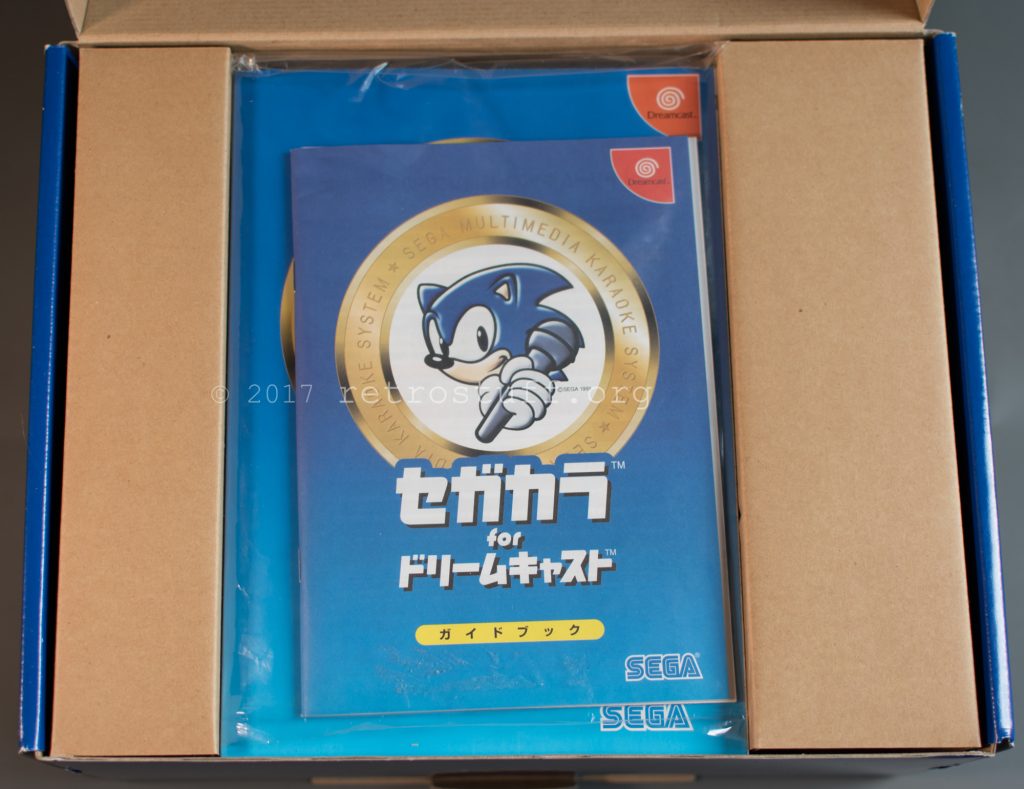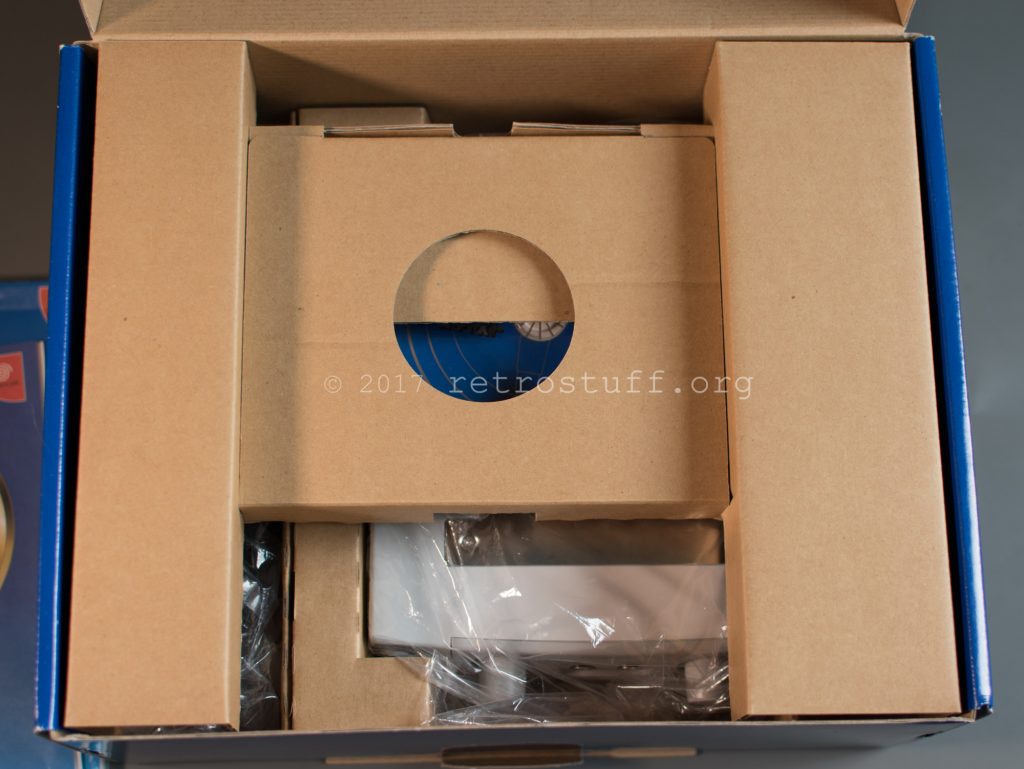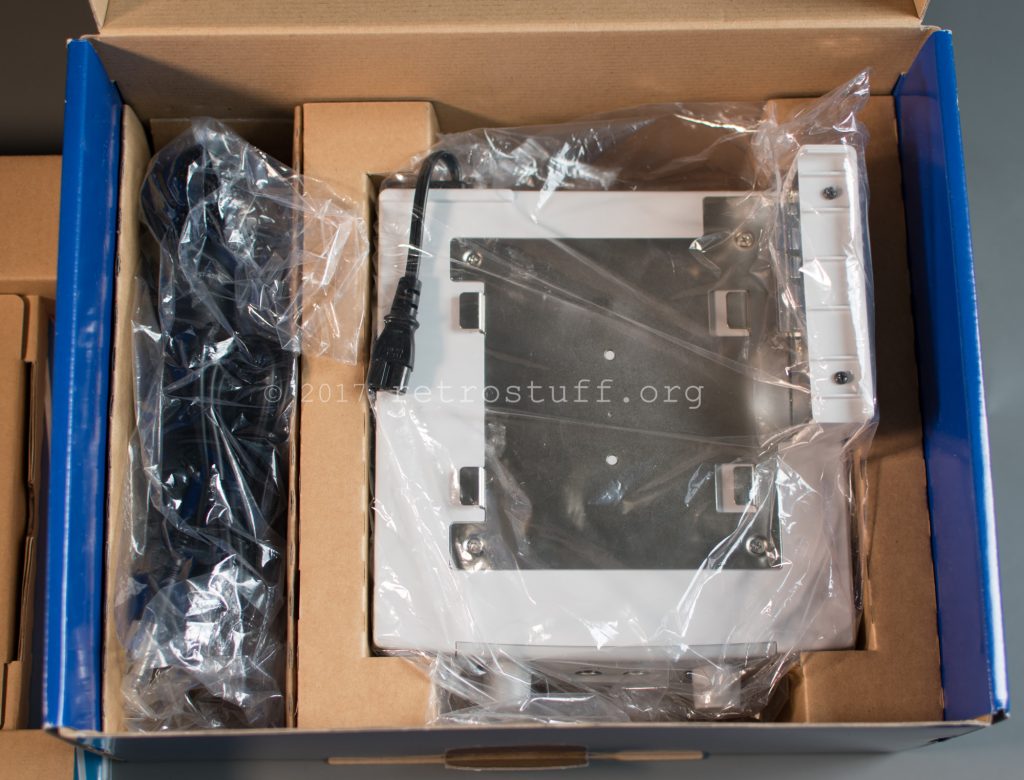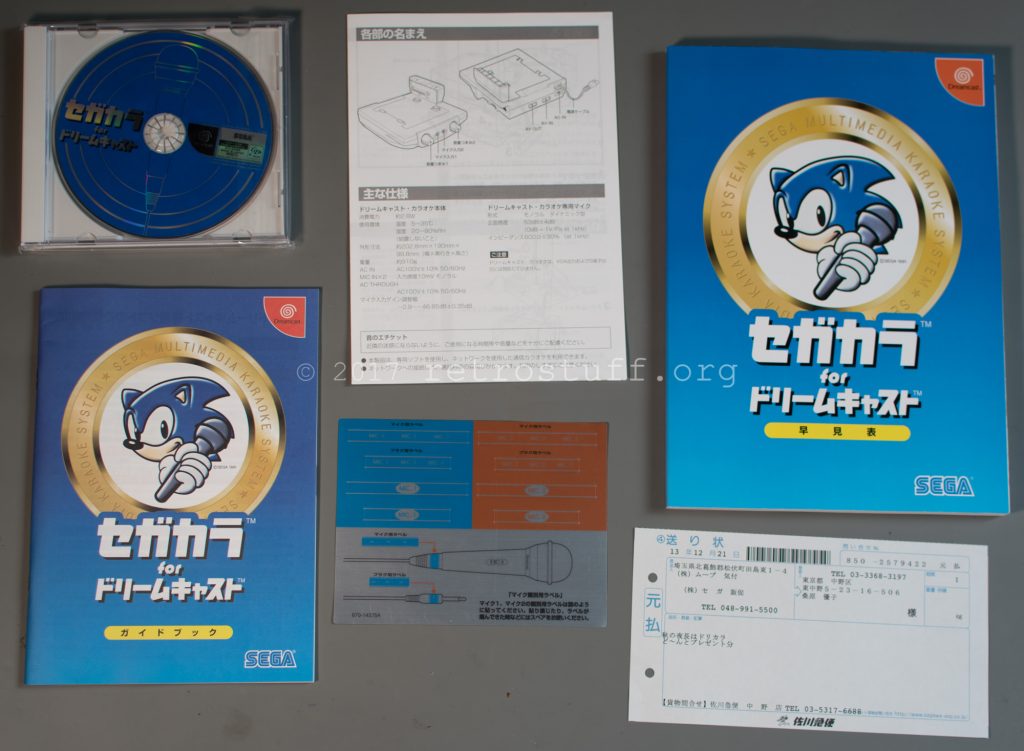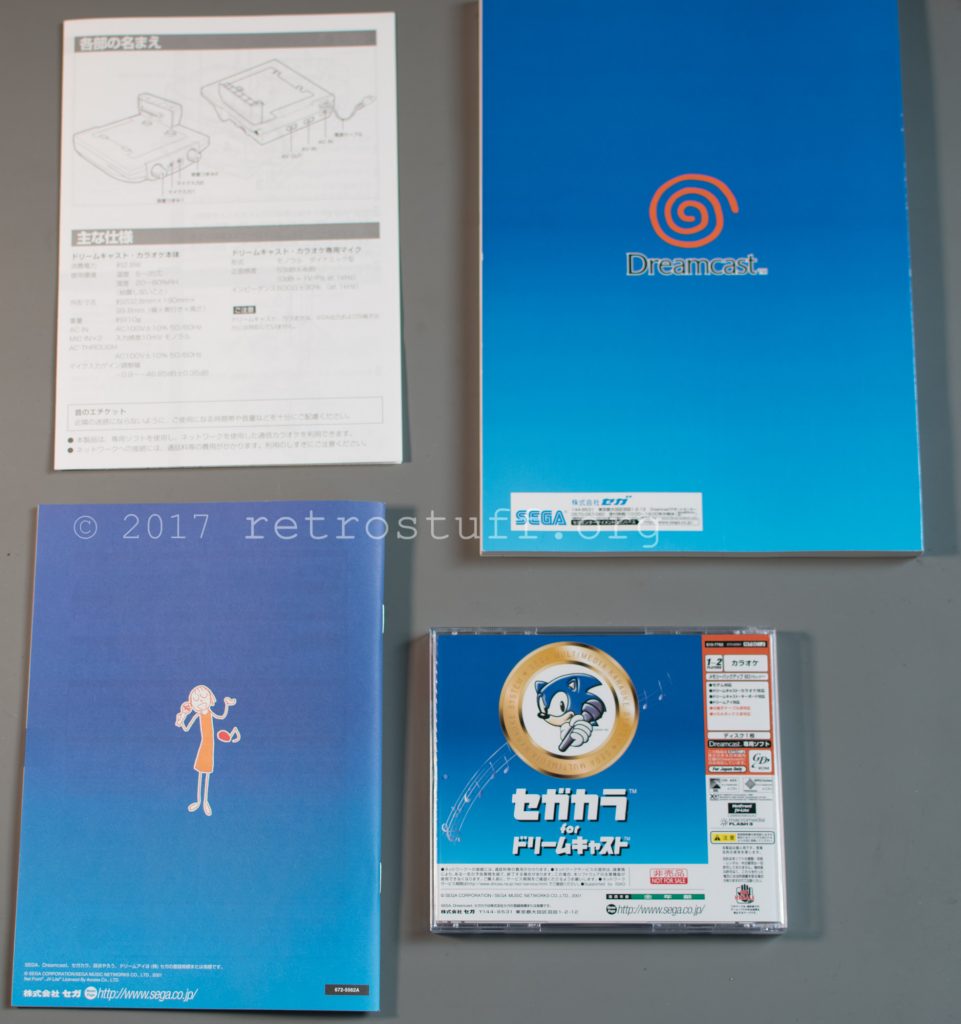 Scans:
User Manual front back
Microphone Stickers
Freight Letter
Sega Kara GD-ROM, Jewel Case and Manual
Sega Kara Song Book front back
I'm not going to scan the whole book – it contains 172 pages with data like this: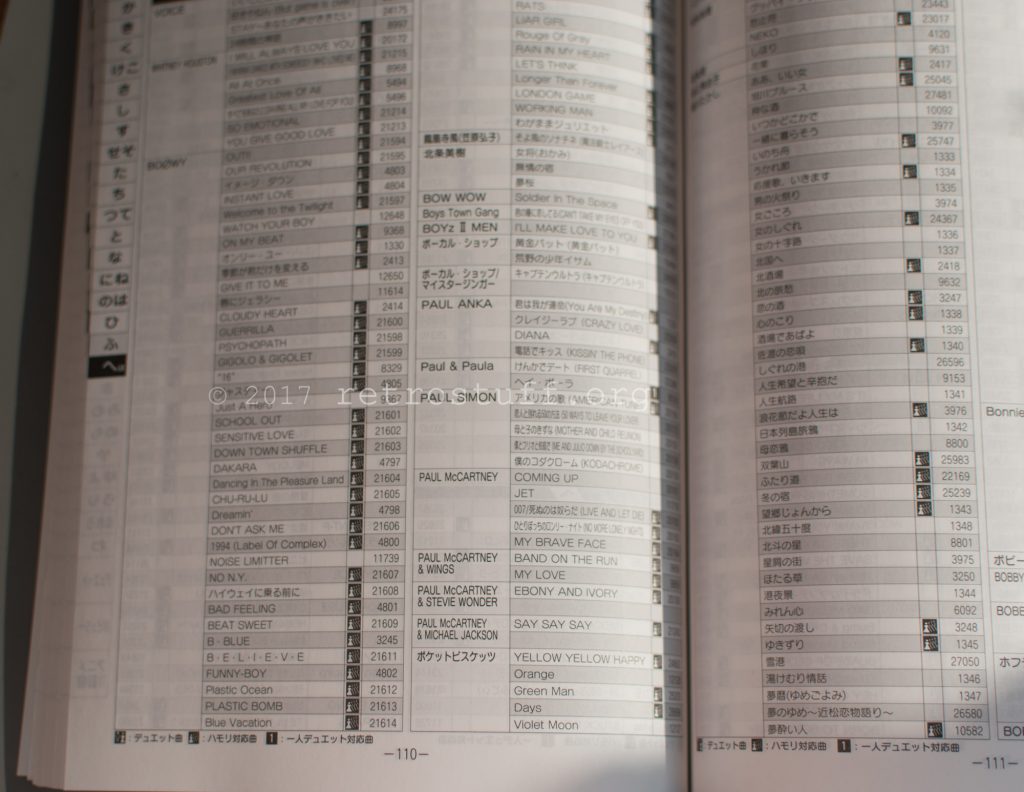 The Karaoke unit is connected via expansion port and two loop cables for power and A/V (composite video only – no RGB):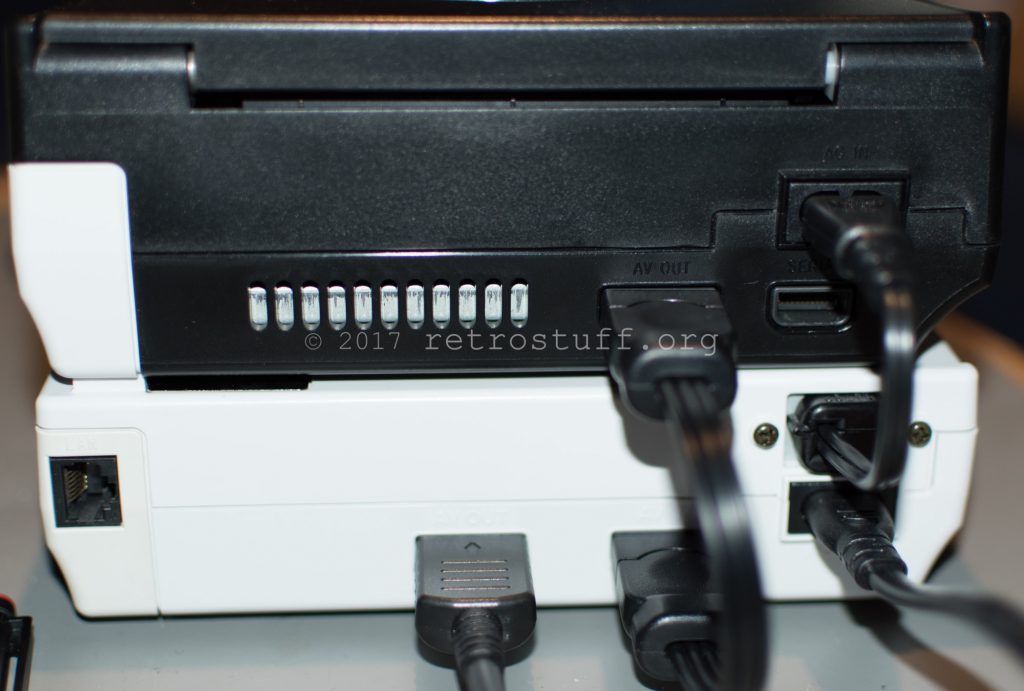 Let's take a closer look and open it up: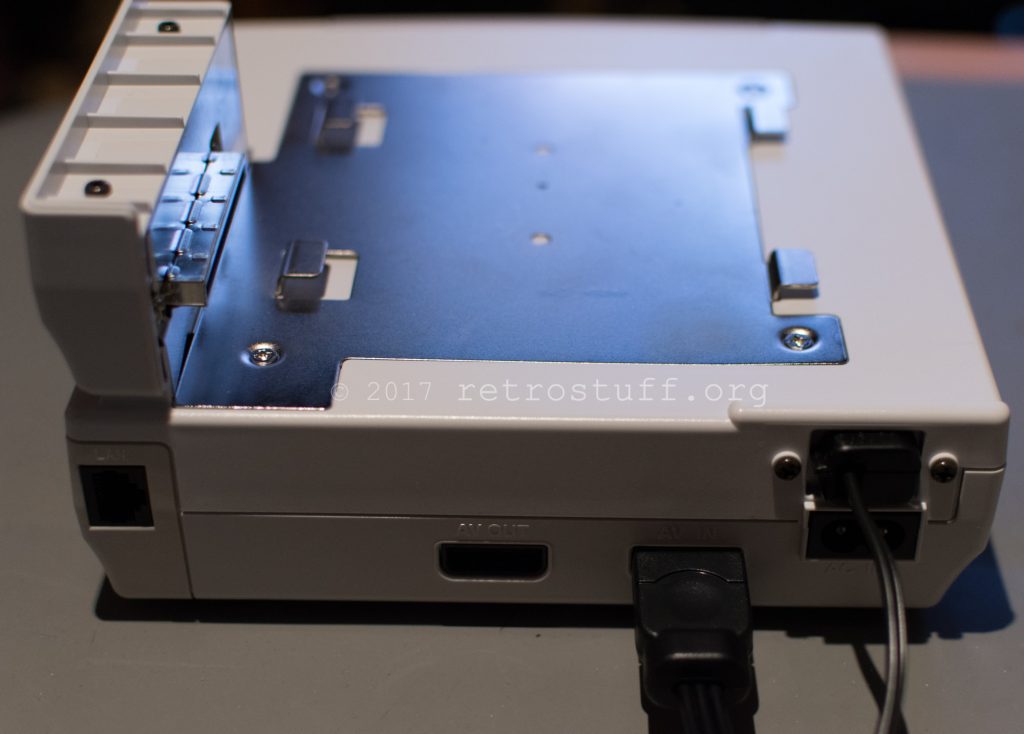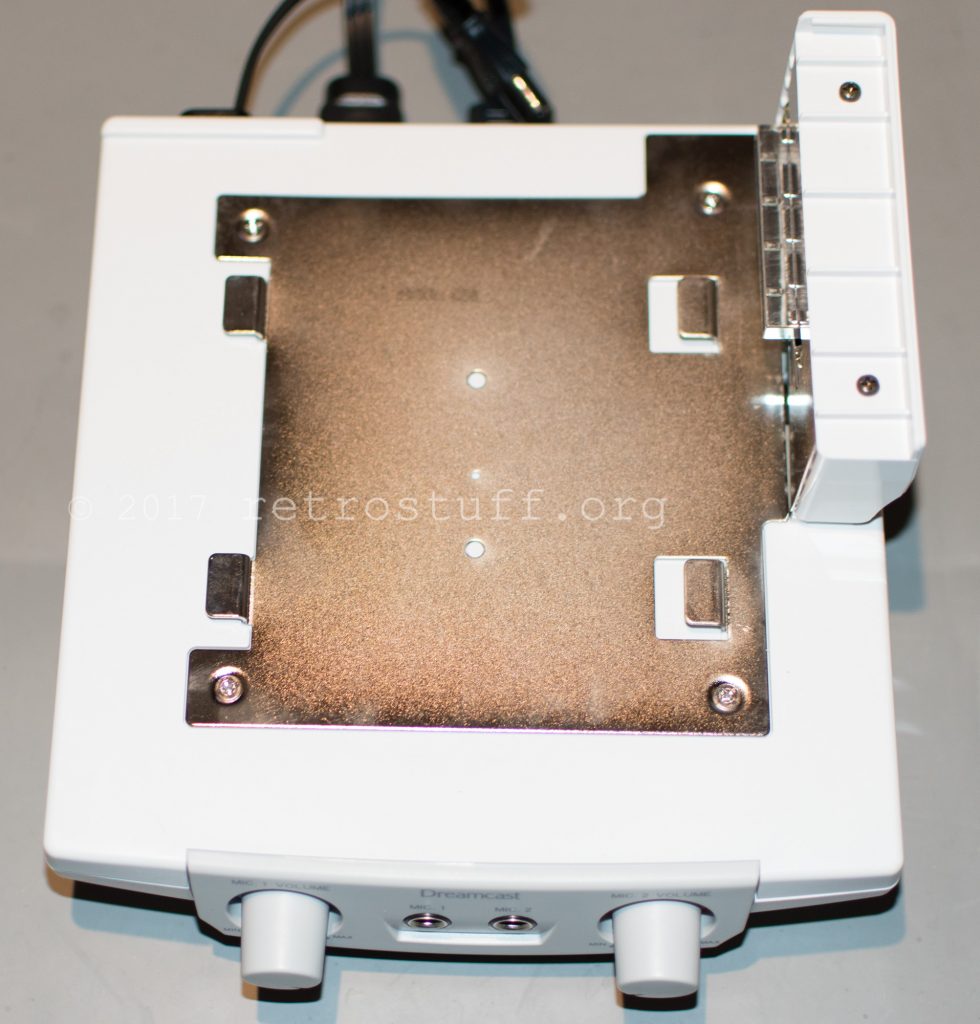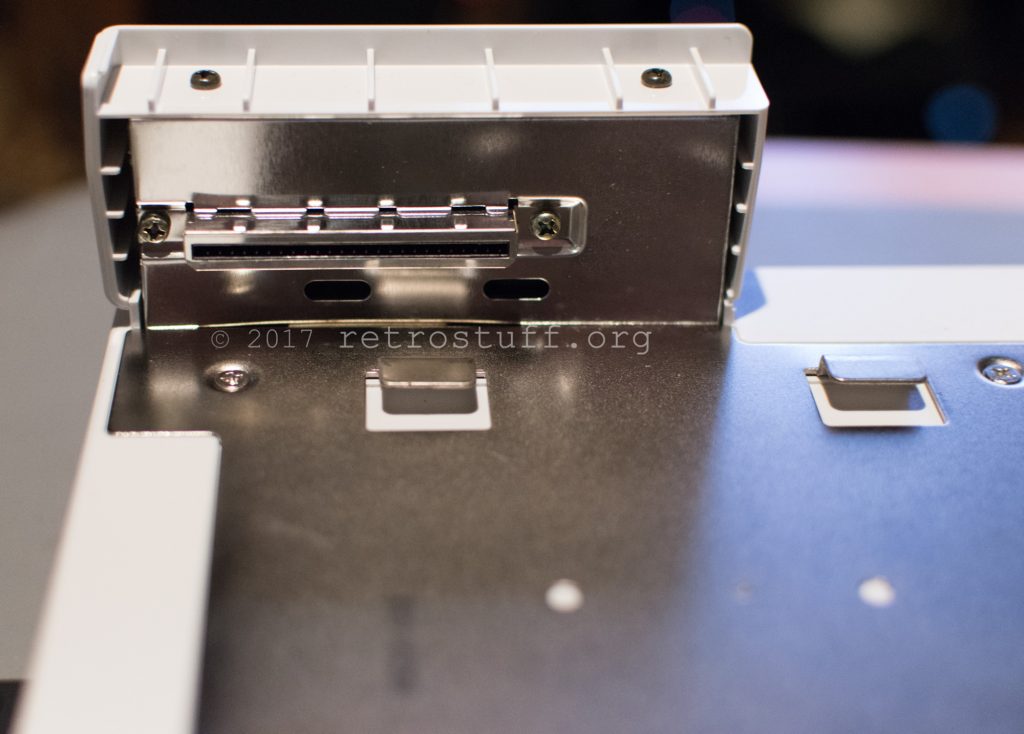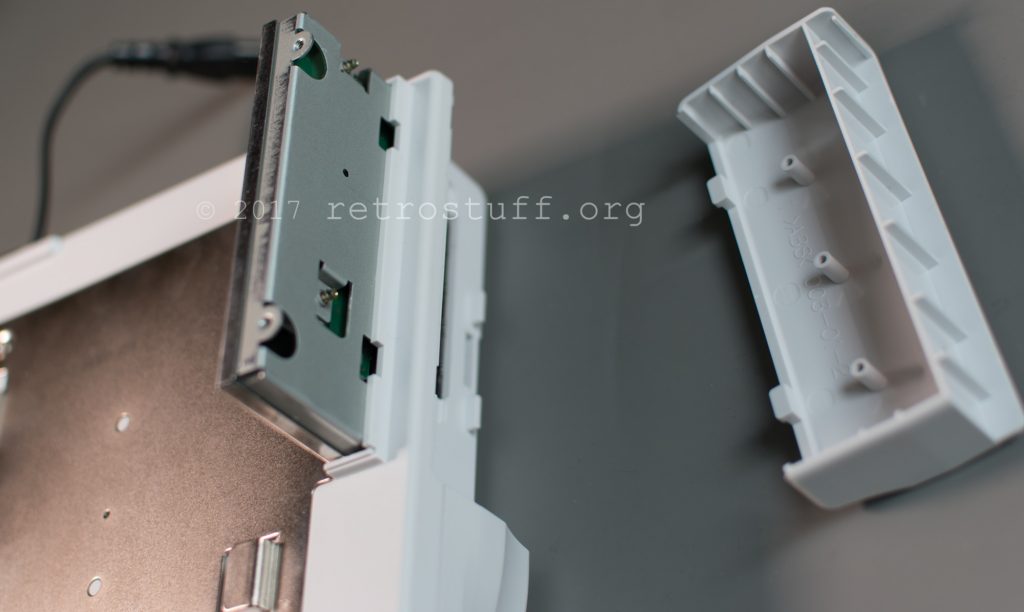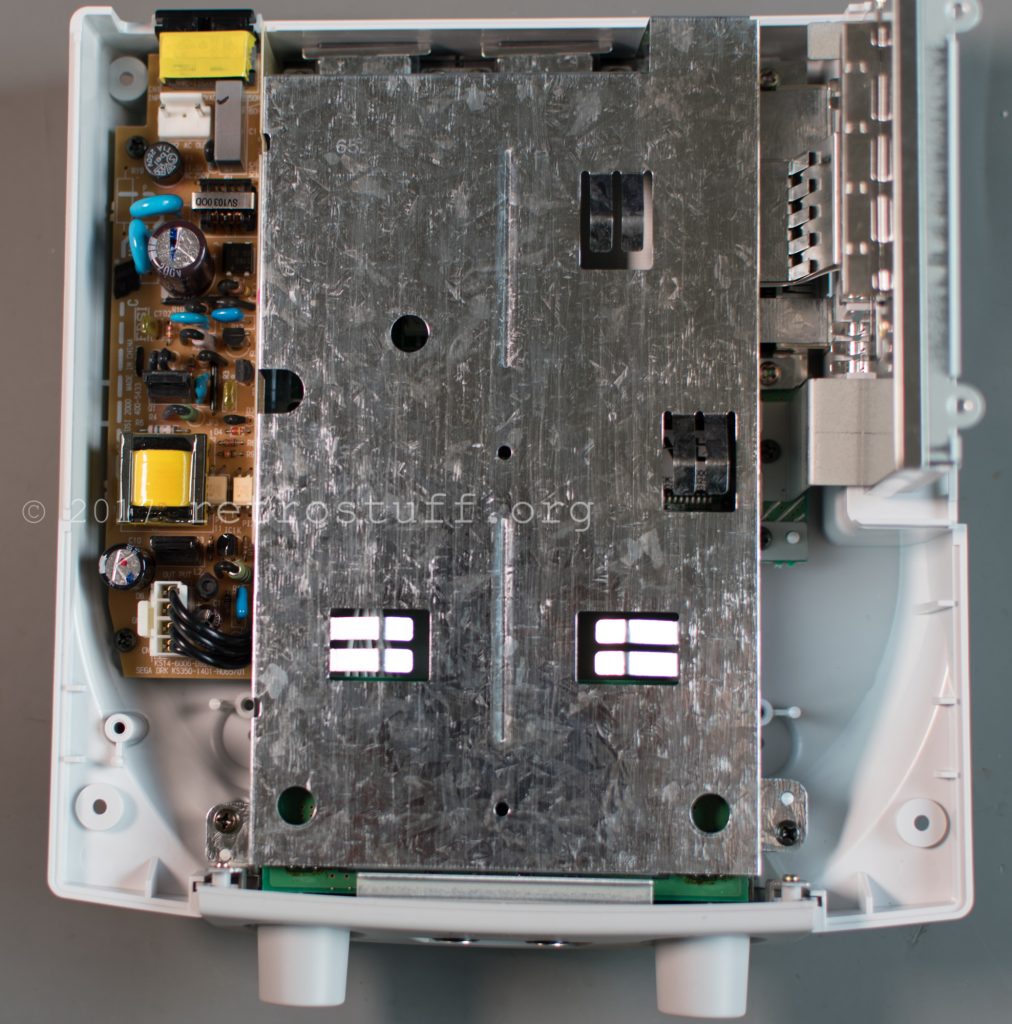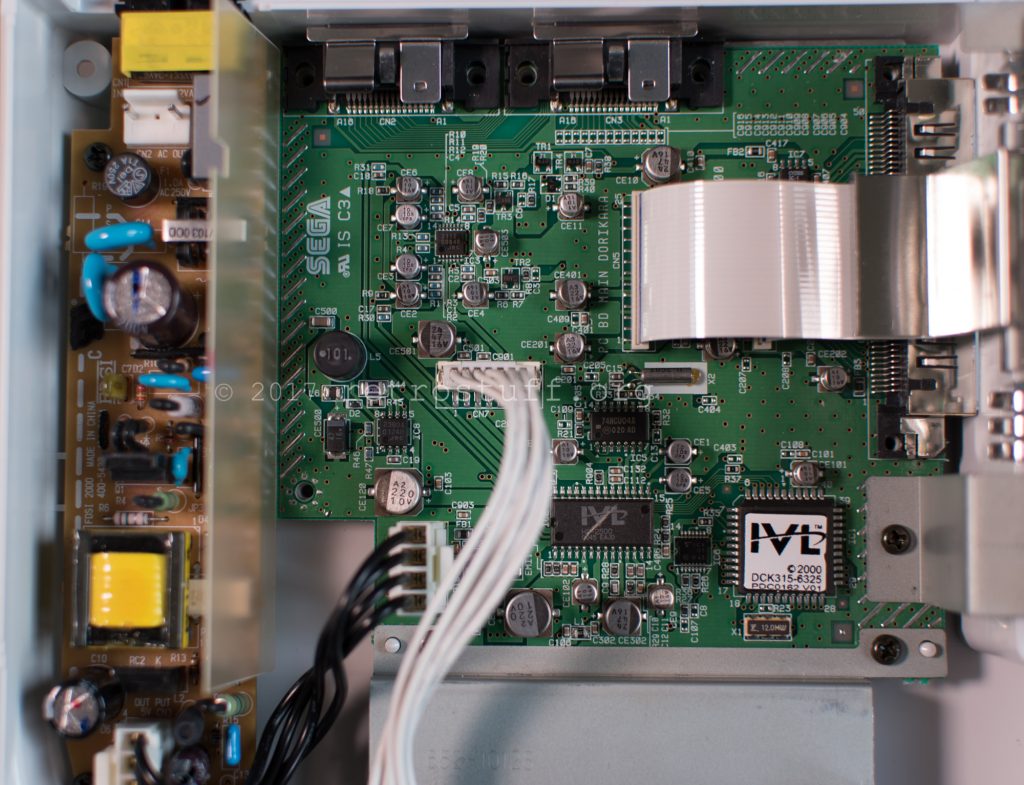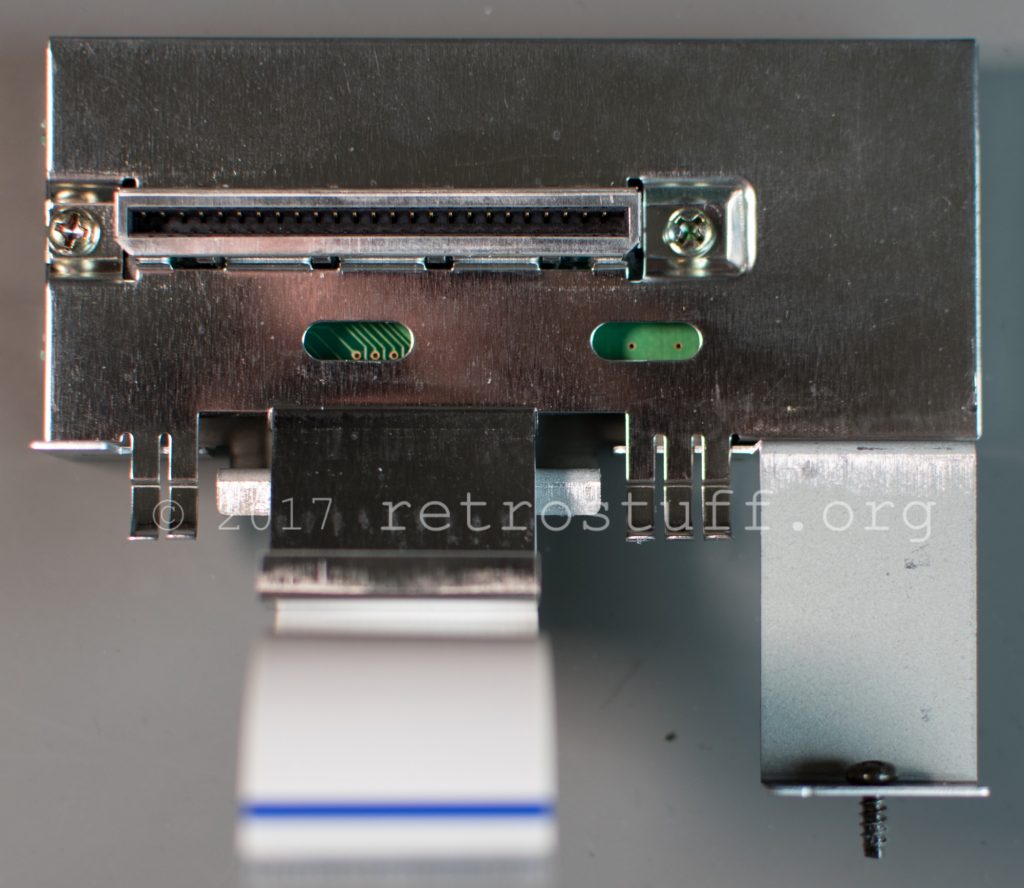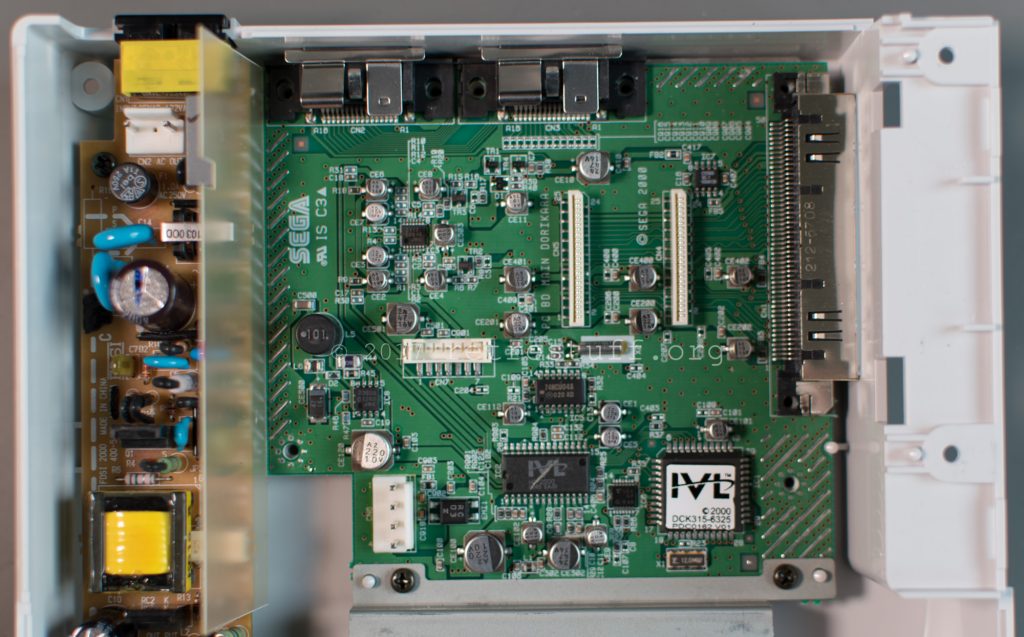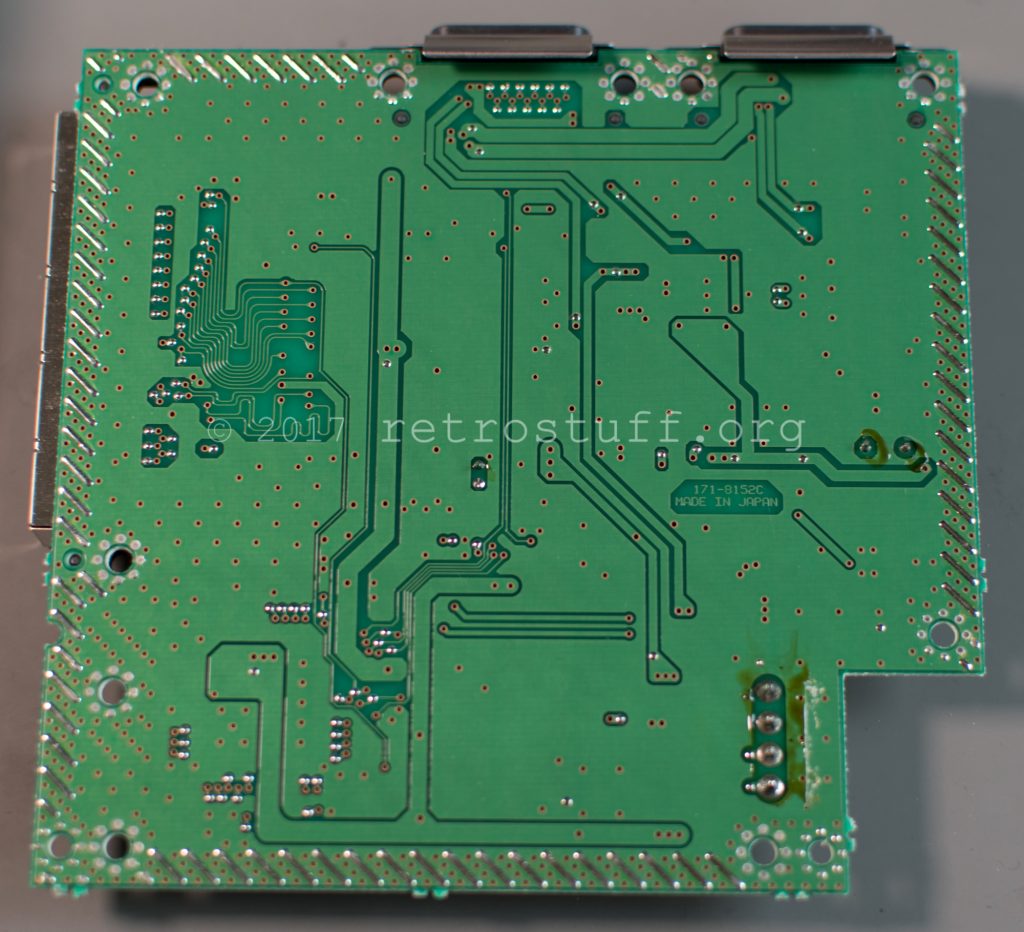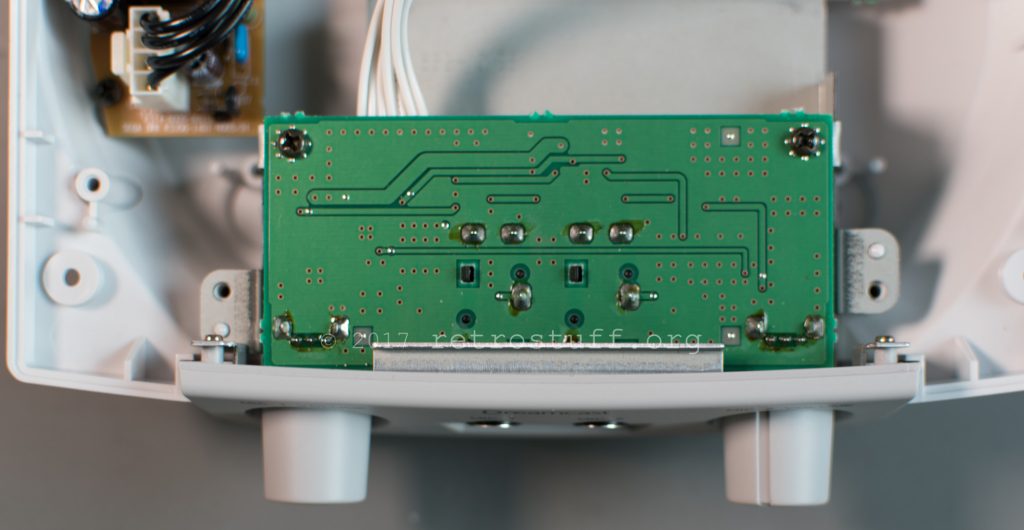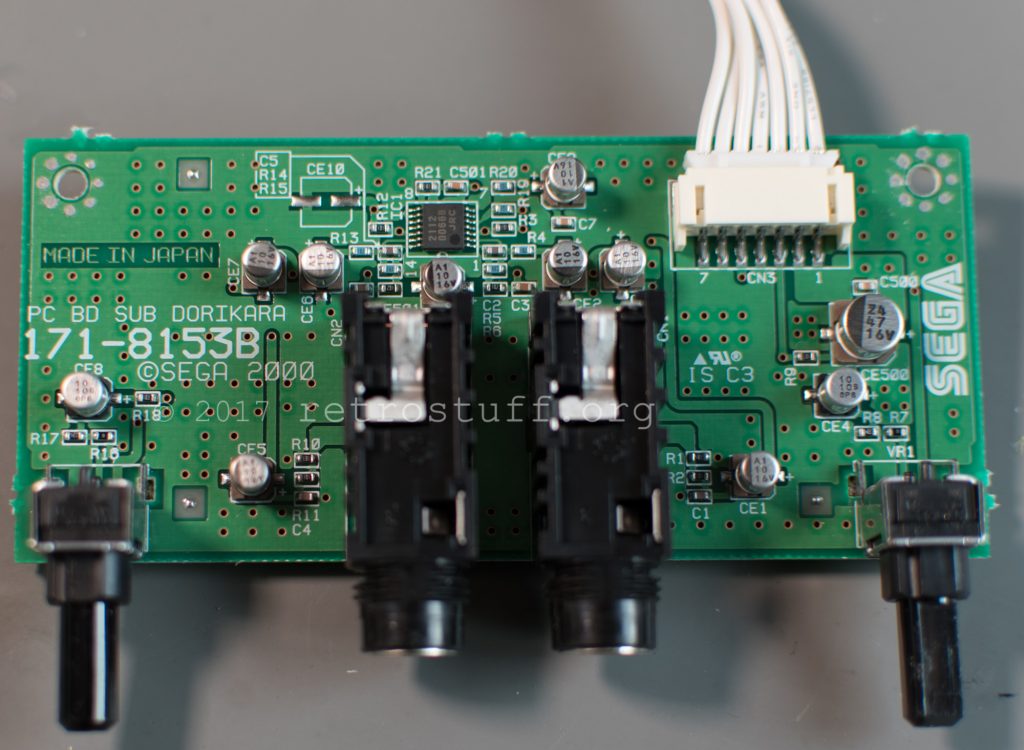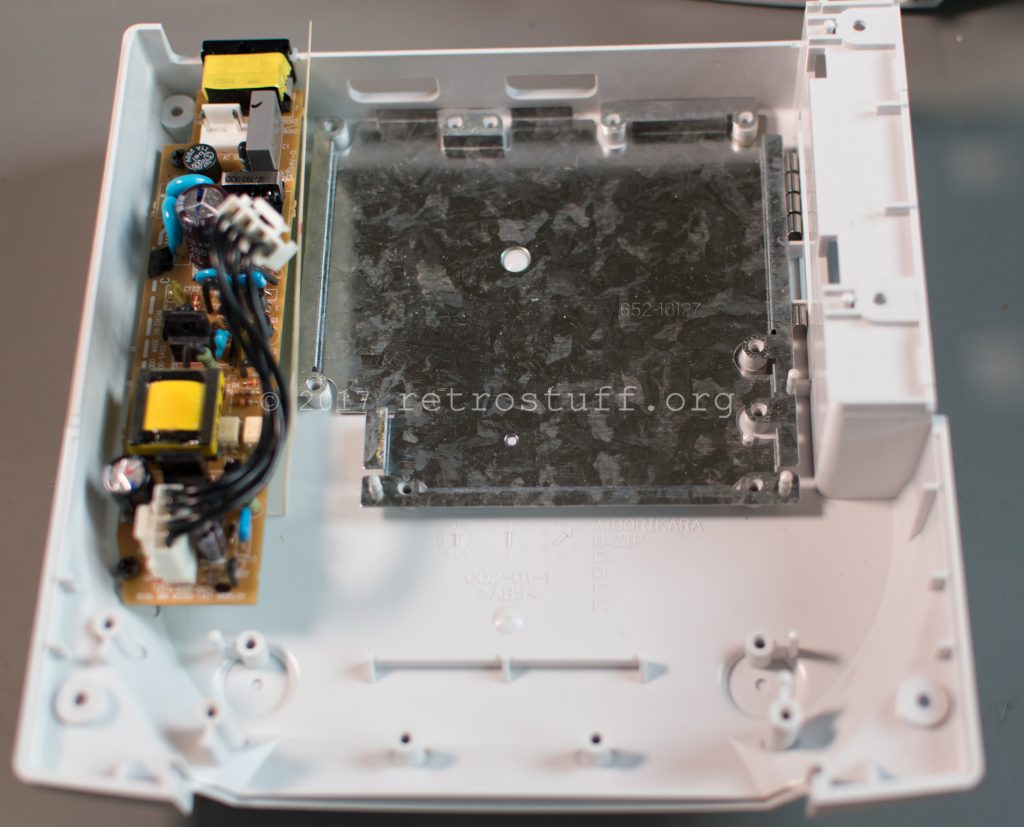 Note: This article was on my to-do list for quite some time. The pictures were taken last year and some of them came out blurry. I didn't find the time to take new pictures, unfortunately. I'll post them as they are, before another year is over, and refer to this excellent article instead: The Dreamcast Junkyard: The Dreamcast Karaoke Unit (read the comments too).