This is a quick fix for my Apple Power Macintosh 7500/100. It doesn't have its own article yet and has only been mentioned a couple of times. This article also isn't about the Power Macintosh itself, but about the graphics accelerator that the previous owner had built in. The Formac ProFormance 3 Plus was advertised as "The Fastest Graphics Accelerator for your Mac" in 1999. This is the best version of ProFormance 3 with 300 MHz pixel frequency and 32 MB SGRAM (PNGA94-5).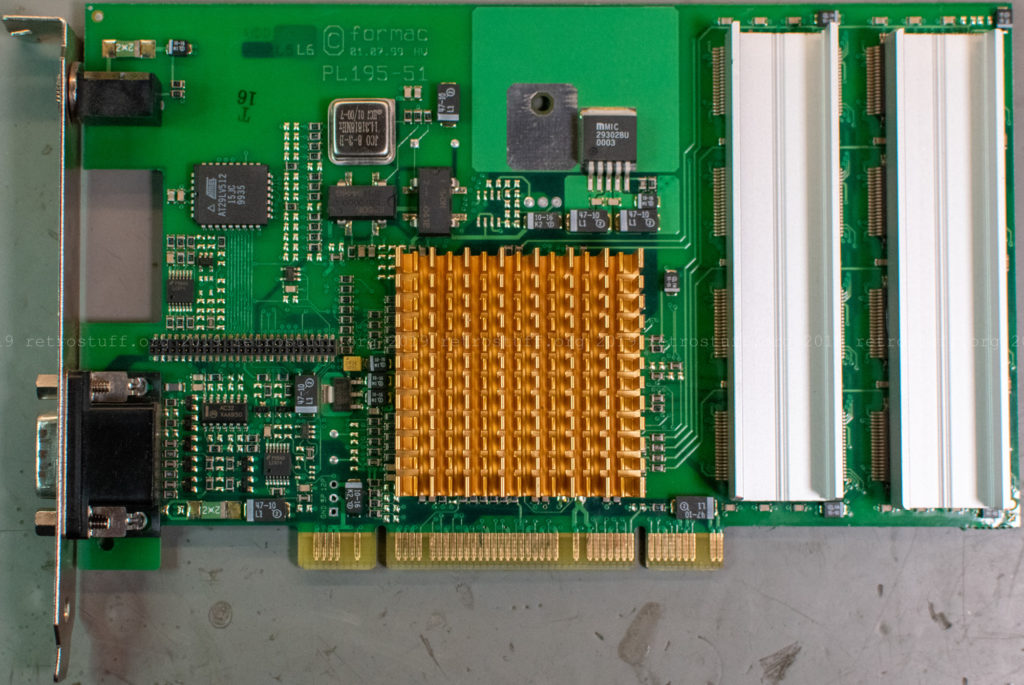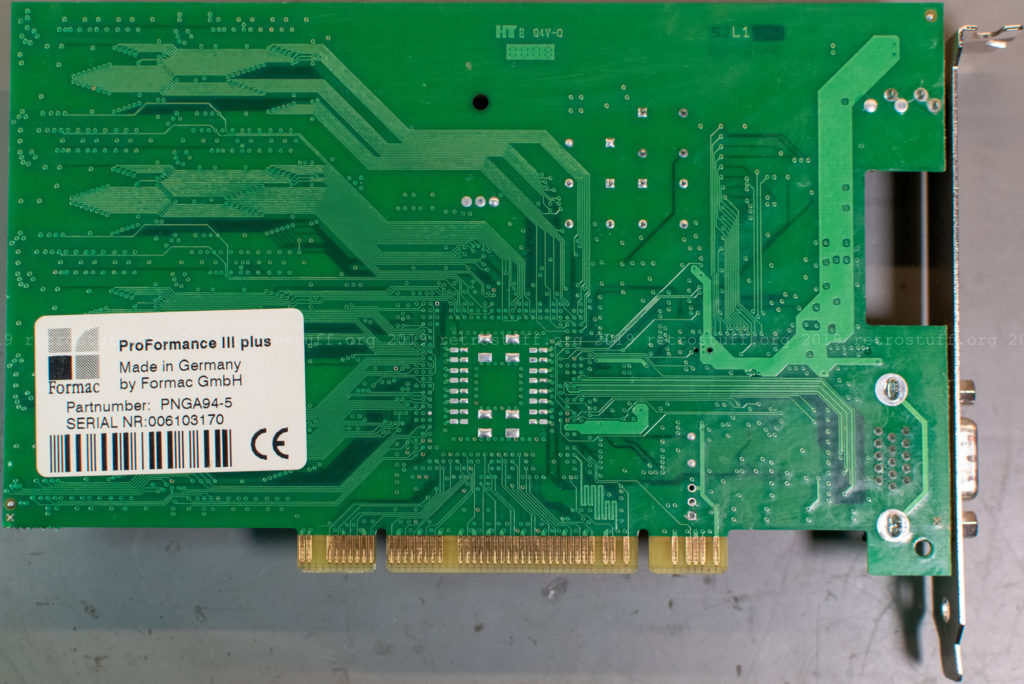 It is almost impossible to find drivers and updates these days because the manufacturer is long gone. Even with the Wayback Machine, it is not that easy because the websites of the subsidiaries spanned over several domains and were overhauled multiple times – one time with Macromedia Flash. This is the last working drivers page that I was able to find.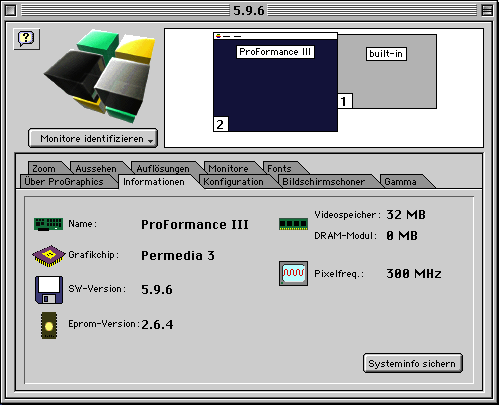 I also came across this page, which shows the graphics accelerator in high resolution. Something's different about my card, as it is lacking the fan. Upon closer inspection, I noticed that somebody must have removed it with force as the ends of the cables were still soldered in.
Installing a new fan
I couldn't find a SUNON 054006BH04 fan and went for the cheapest 50x50x9 mm fan that I could find instead. For easy installation and removal, I added a JST-XH connector to the GND and +5V contacts of the PCB. The adjacent electrolytic capacitor for the +12V contact was in the way, so I moved it 1-2 mm to the right.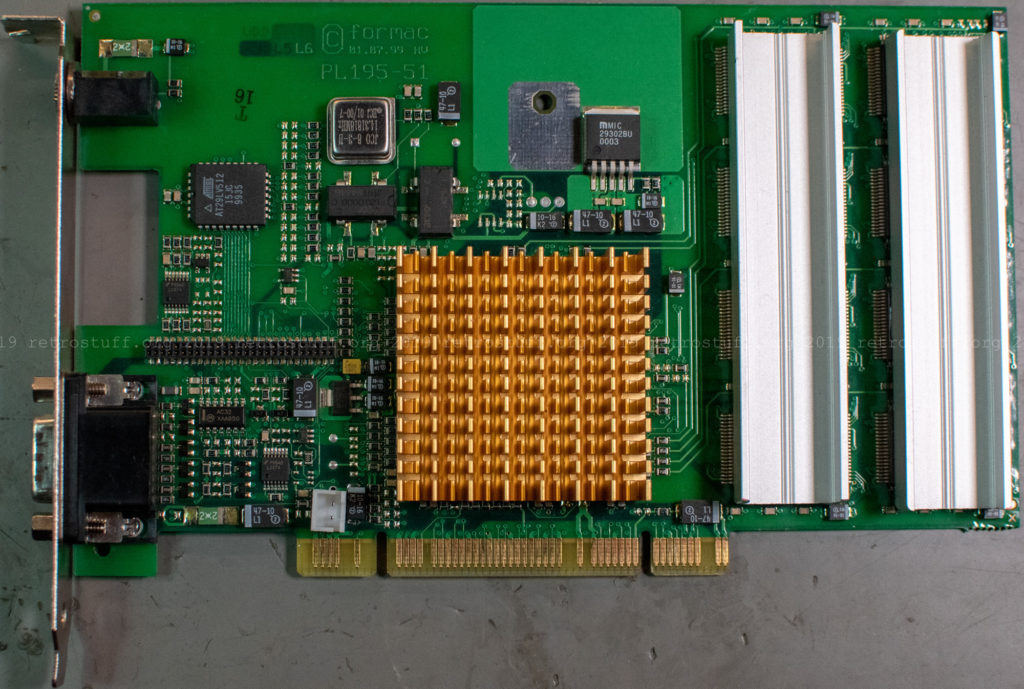 For now, I fixed the fan with copper wire to the heatsink. It can be easily removed if I ever come across an original fan and fixture in the future.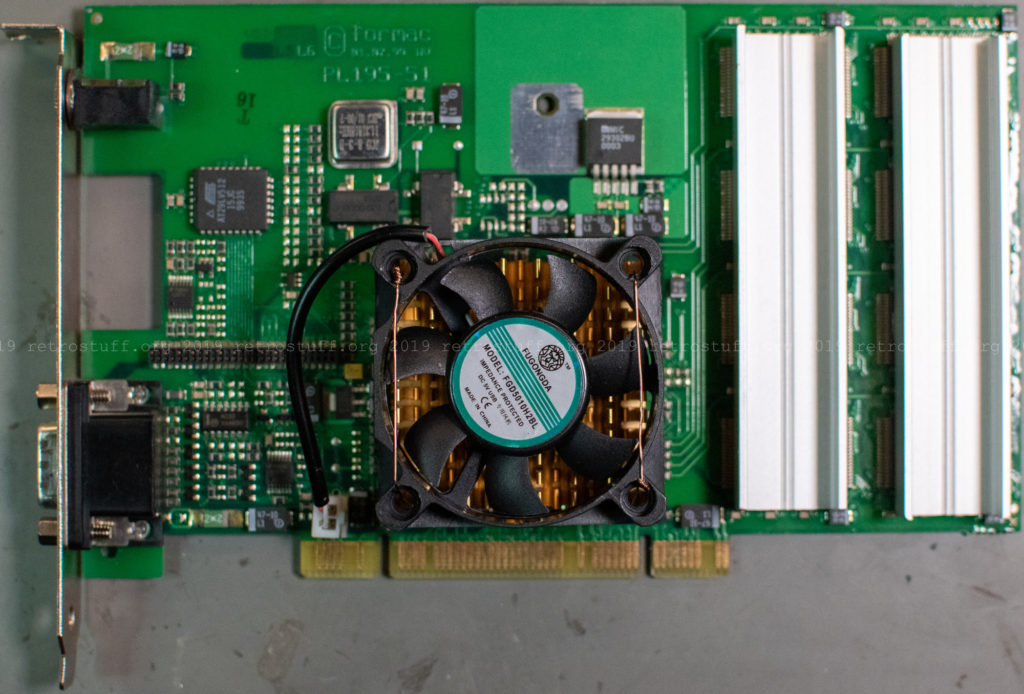 This is probably the reason why the previous owner removed the fan: It takes up a lot of space, rendering the third PCI slot unusable.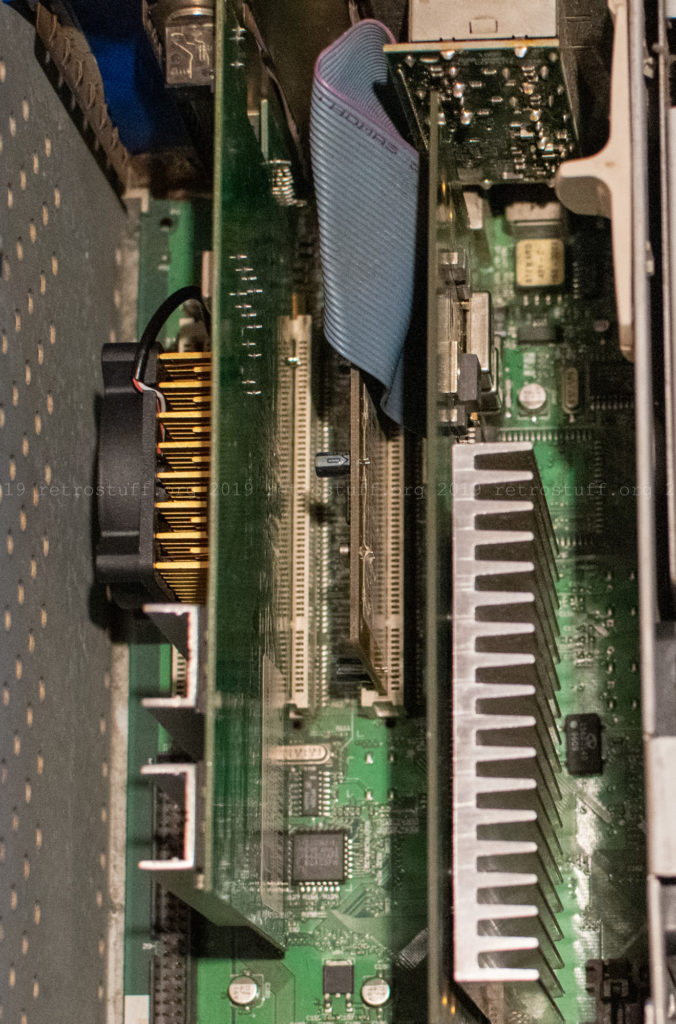 I don't mind at all and am glad that the Permedia 3 chip has proper cooling again.