This repair was not planned at all and took place while I was waiting for the capacitors for my CDI350 to arrive. I was thinking about buying a SX-1 or SX-32 extension for my Amiga CD³², and was recommended to go for a much cheaper modern extension: the TF328.
The TF328 needs a Kickstart 3.1 rev 40.60 to access the CF card, as there is no IDE driver in the earlier revision 40.56. Upon checking my CD³², there was not only the smell of electrolyte, there was also visible damage caused by leaking capacitors.
And two of the capacitors looked quite swollen, they were installed the wrong way during manufacturing.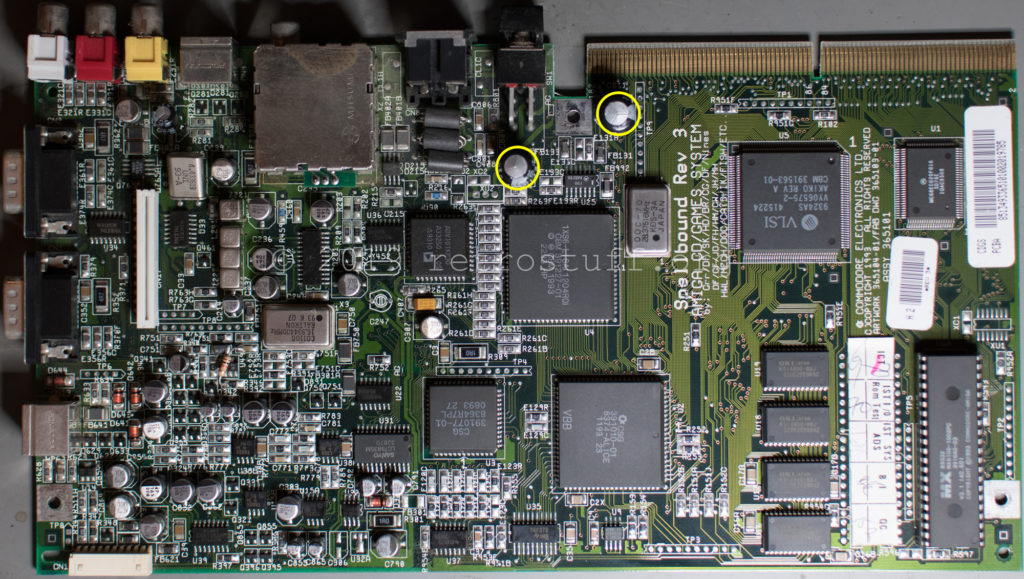 I also checked the drive controller PCB, but everything seemed to be fine here.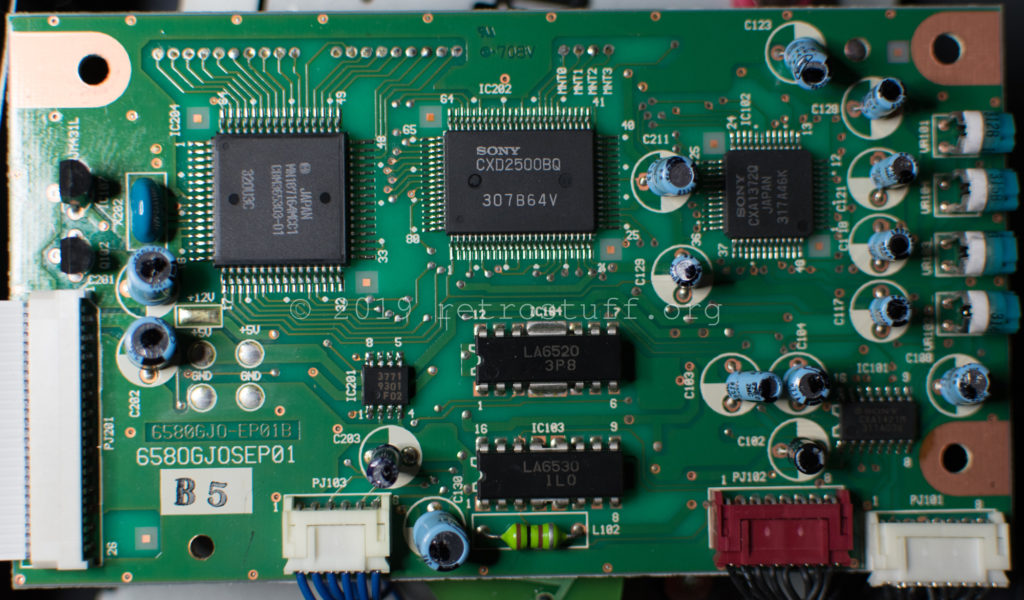 While removing the SMD capacitors I wasn't paying enough attention to the damage that was already done by the electrolyte. All of the bigger 100 µF / 6.3 V capacitors seemed to be glued to the PCB. Despite the warnings, I applied more force, and almost all of them lifted at least one of the solder pads.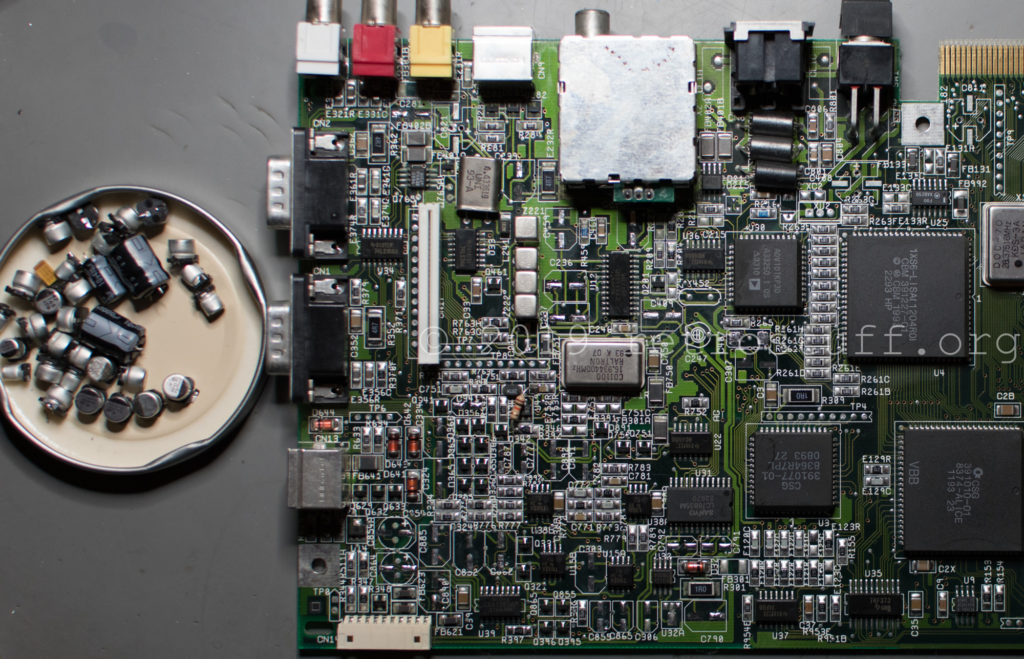 For some of them I was able to use adjacent pads instead, but in the end, I was left with four locations that needed new solder pads.
Solder pad fix
This is a quick and dirty fix, which worked out quite well:
I cut small strips of adhesive copper foil (0.3 mm thick), glued them in place and carefully applied some solder to make a connection. The glue melts when it gets too hot, so it took me a couple of attempts. Then I applied 1-2 drops of superglue on the inner ends of the pads.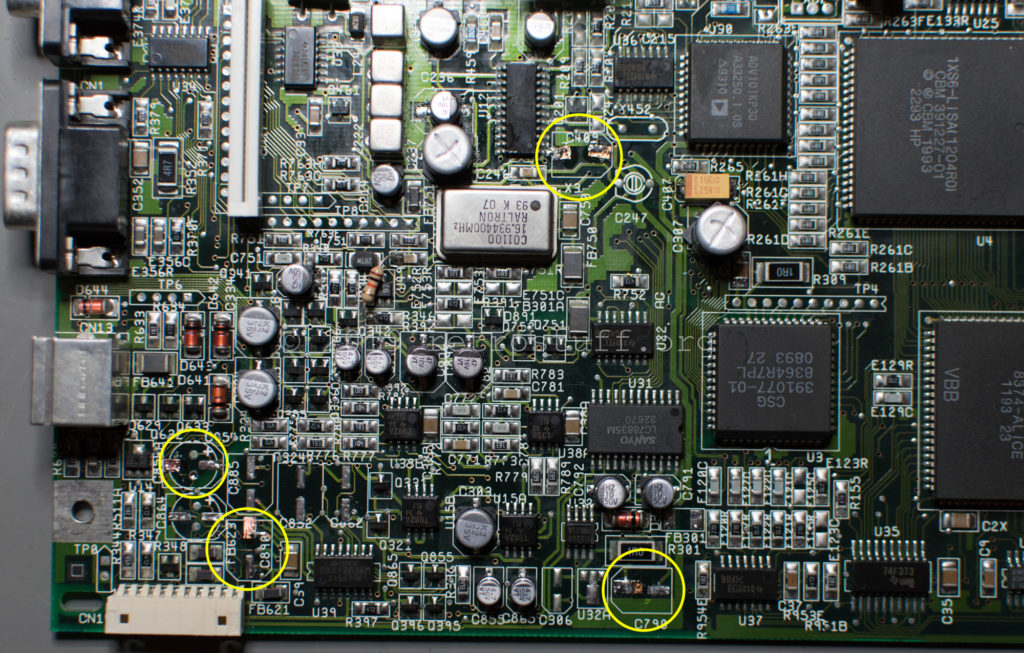 After 24 hours, the superglue was cured. For more stability, and to prevent short circuits, I covered the center with a small strip of Kapton tape.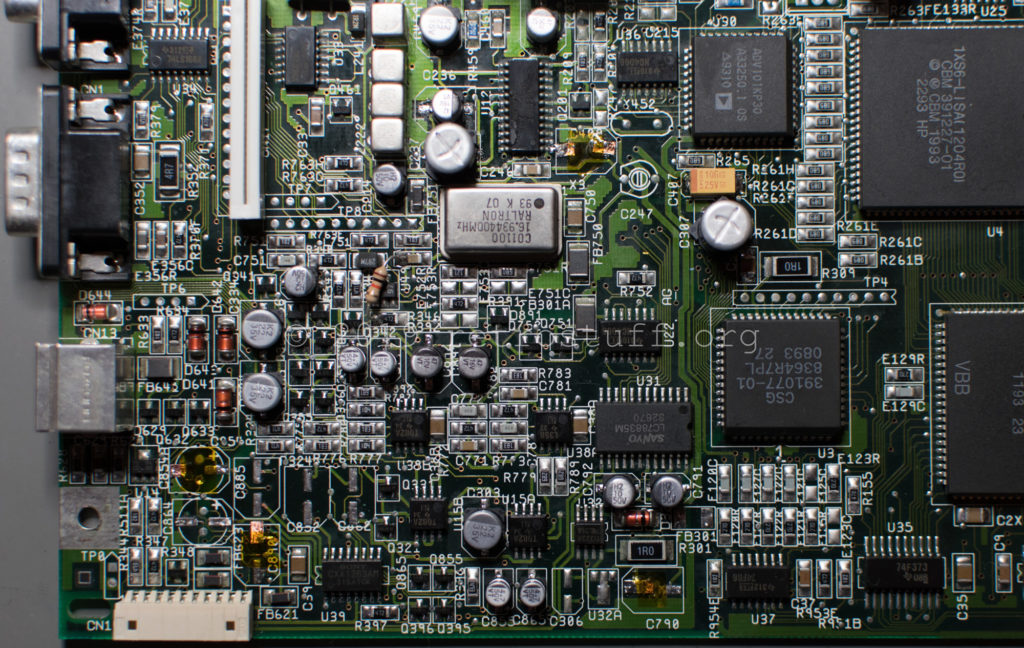 I was able to solder the new capacitors where they belong. Naturally, they are not as stable as with the original pads and can be ripped off quite easily. Some hot glue brings back the stability.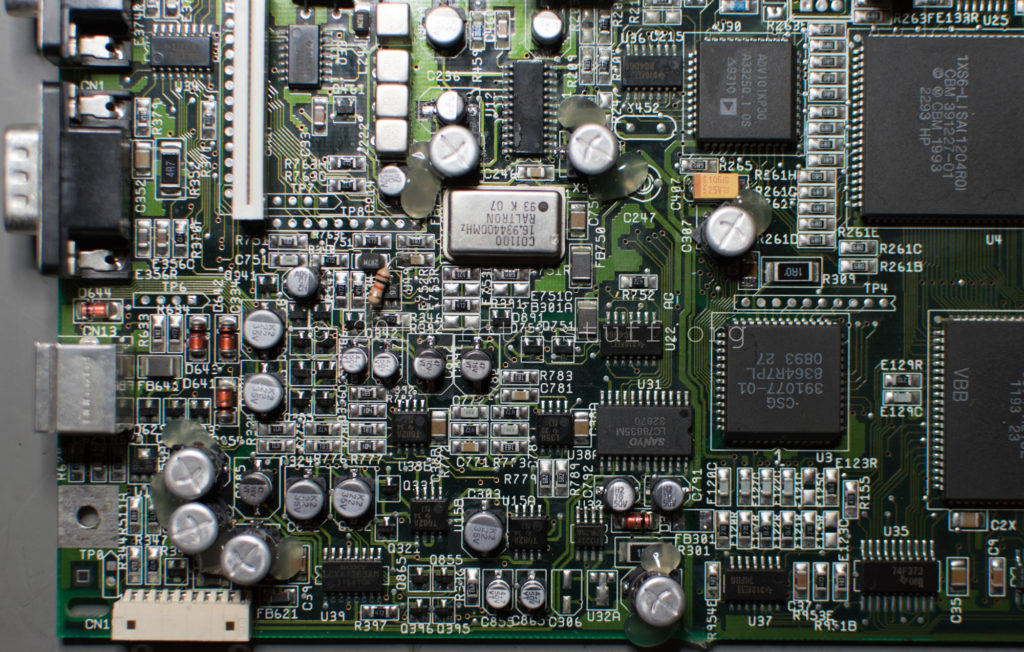 The PCB is ready for the first test with the TF328 extension, which arrived in the meantime.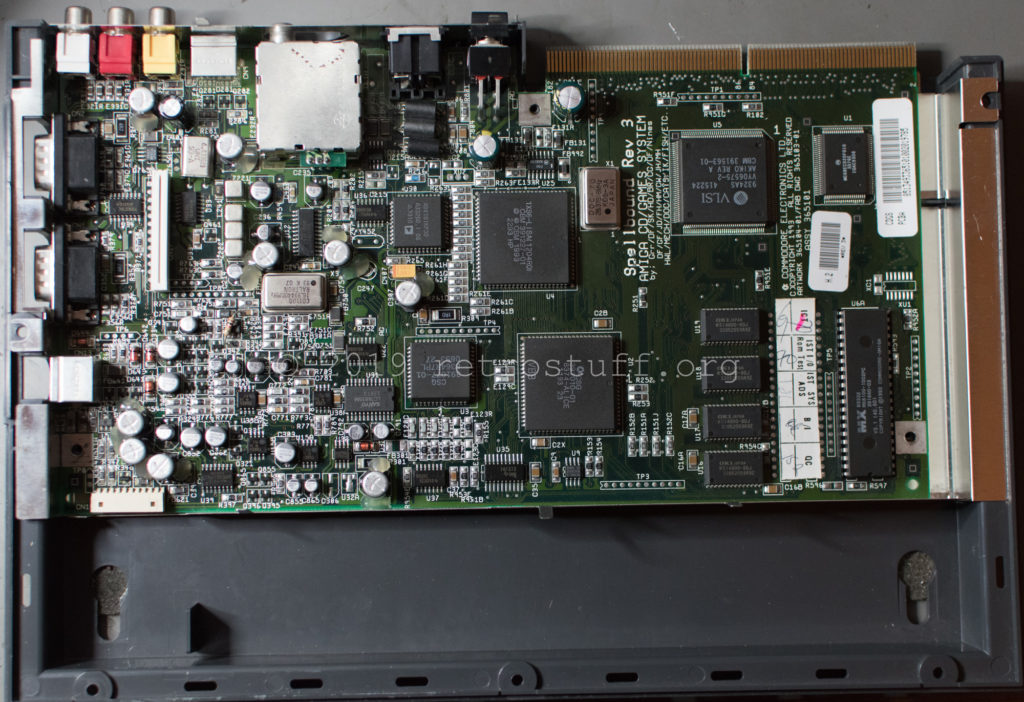 TF328 & Kipper2k v6 riser
I received the TF328 with a Kipper2k v6 riser board. A matching cover can be found on Thingiverse.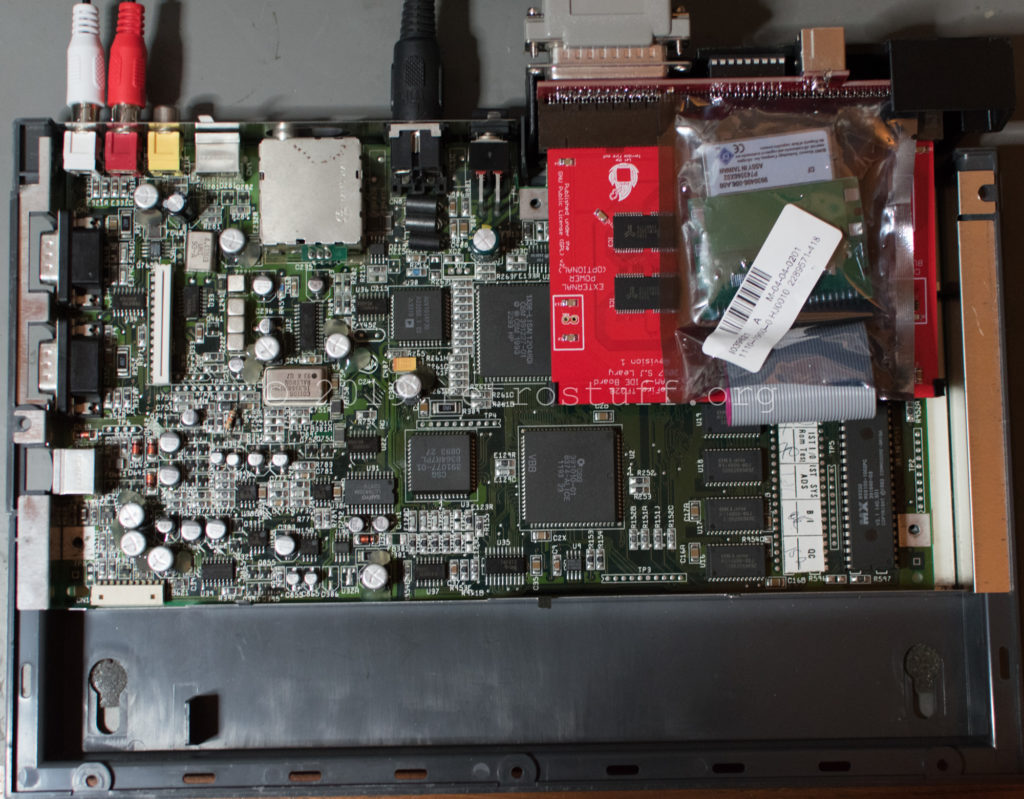 The CD³² was working fine and everything was put together again. By the way, the nasty scratches on the cover were caused by using the Analogic fWSI extension for years.