Today I received a X-Card GOLD Pack by Neslou. The X-Card is a fool proof solution to play custom content on a Neo Geo X. This is what I got: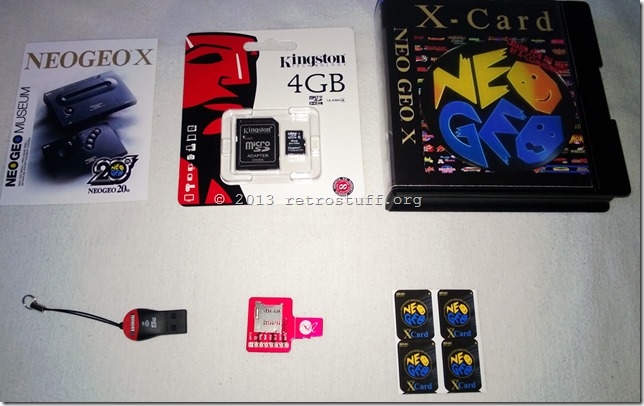 A Neo Geo Pocket game case containing the X-Card, a 4GB microSDHC card with adapter, an USB reader, four stickers and a signed note.
As you can see in the next picture, the X-Card is not a good solution for mobile players: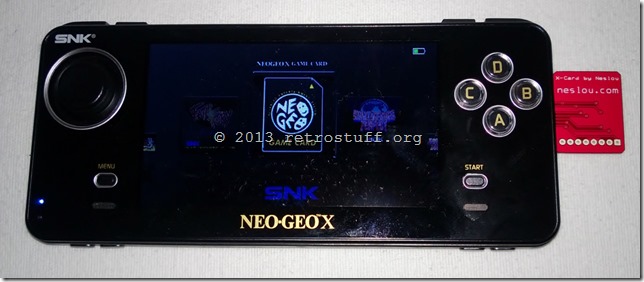 It sticks out at the right side of the console and will cut your hand between the index finger and middle finger. Although it is possible to remove the X-Card after loading a game it is not recommended. Some games don't care about this at all, some will crash sooner or later (e.g. shocktr2).