The Bandai Playdia Quick Interactive System (Q.I.S) was a short-lived console (1994-1996) that was released in Japan only with an unusual library.
In 2009, one year before I had my first Pippin, I bought two Playdia consoles with a few titles. One Playdia was sitting in the corner of my room all these years, almost unnoticeable because it is so compact and small. Recently, it caught my attention again and I was wondering why I never wrote an article about it. Well, here it is: I disassembled it, took photos and played many titles to find something interesting.
All titles start with the Q.I.S logo which is (most of the time) followed by a jumping Bandai logo.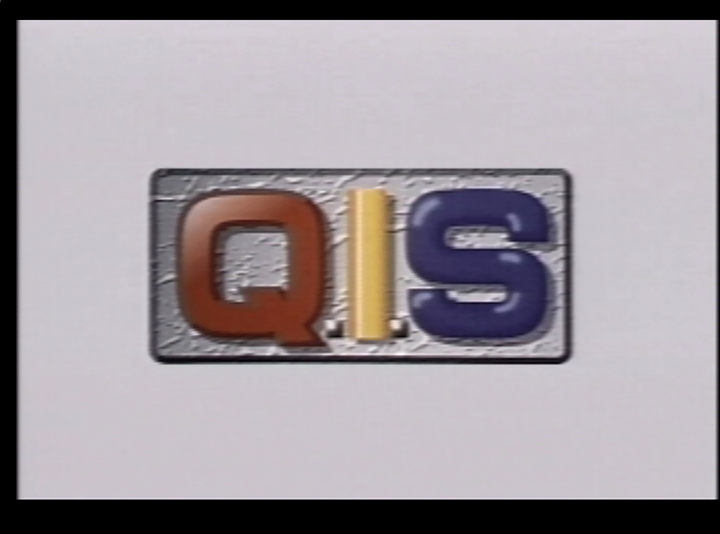 There is no BIOS or menu when you start the console without disc. All you get is this blue screen:
You'll see the very same screen when playing a regular Audio CD (CD-DA). I had never paid attention to that feature before, until the dancing kid on the Sample Soft disc told me about it.
Infrared Rays Controller
Games and Audio CD playback are controlled with the Infrared Rays Controller that sits in a hollow on the front of the console.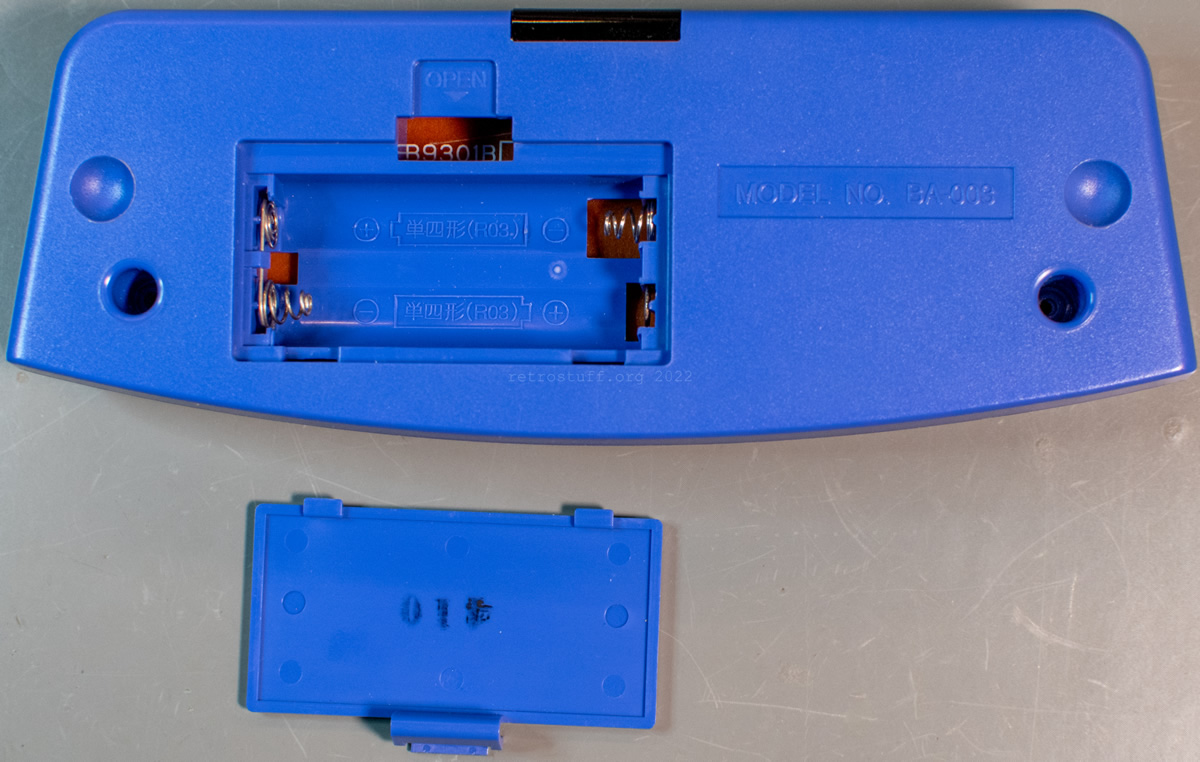 A close-up of the PCB. The brains is a Rohm BU2486-2S microcontroller.

Two special controllers were included with two games, the Kaleido Moon Scope and the Ultraman Special Armband (there's a video on the latter Playdia Wiki page that shows these controllers in action).
Playdia Quick Interactive System
The Playdia console is as colourful as its controller. Here are some close-up photos (without controller, open lid, bottom and back):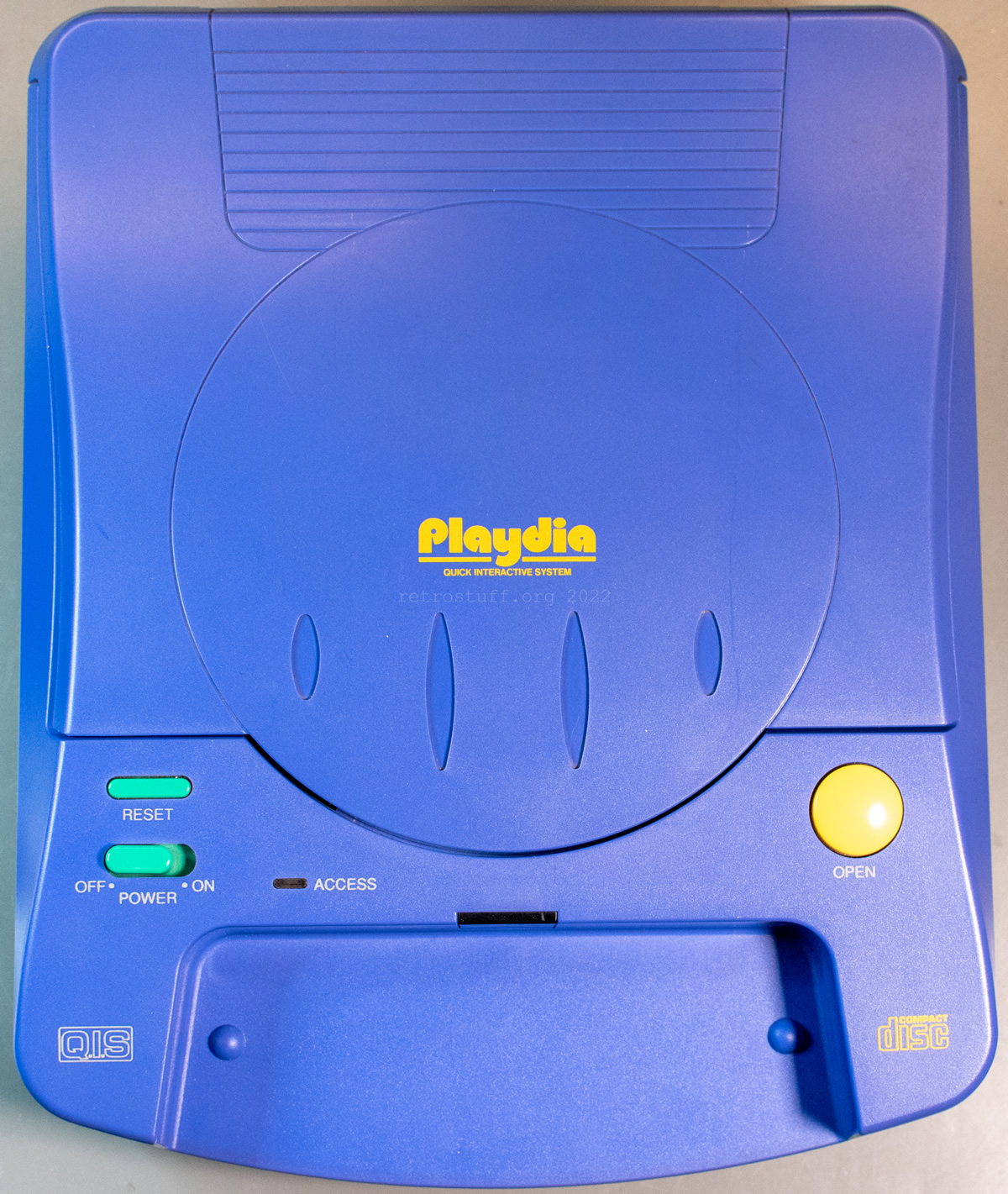 To open it up, unscrew four Torx T8 screws on the bottom and then lift the top case on the back. Pay attention to the cables that are going to the small PCBs in the top case. The flat cables don't have plugs, so don't try to pull them out. Instead, carefully lift the brackets and then pull out the cables (see below for a close-up picture of the connector).
I found it easier to unscrew the PCBs instead (regular Phillips screws) to remove the top case.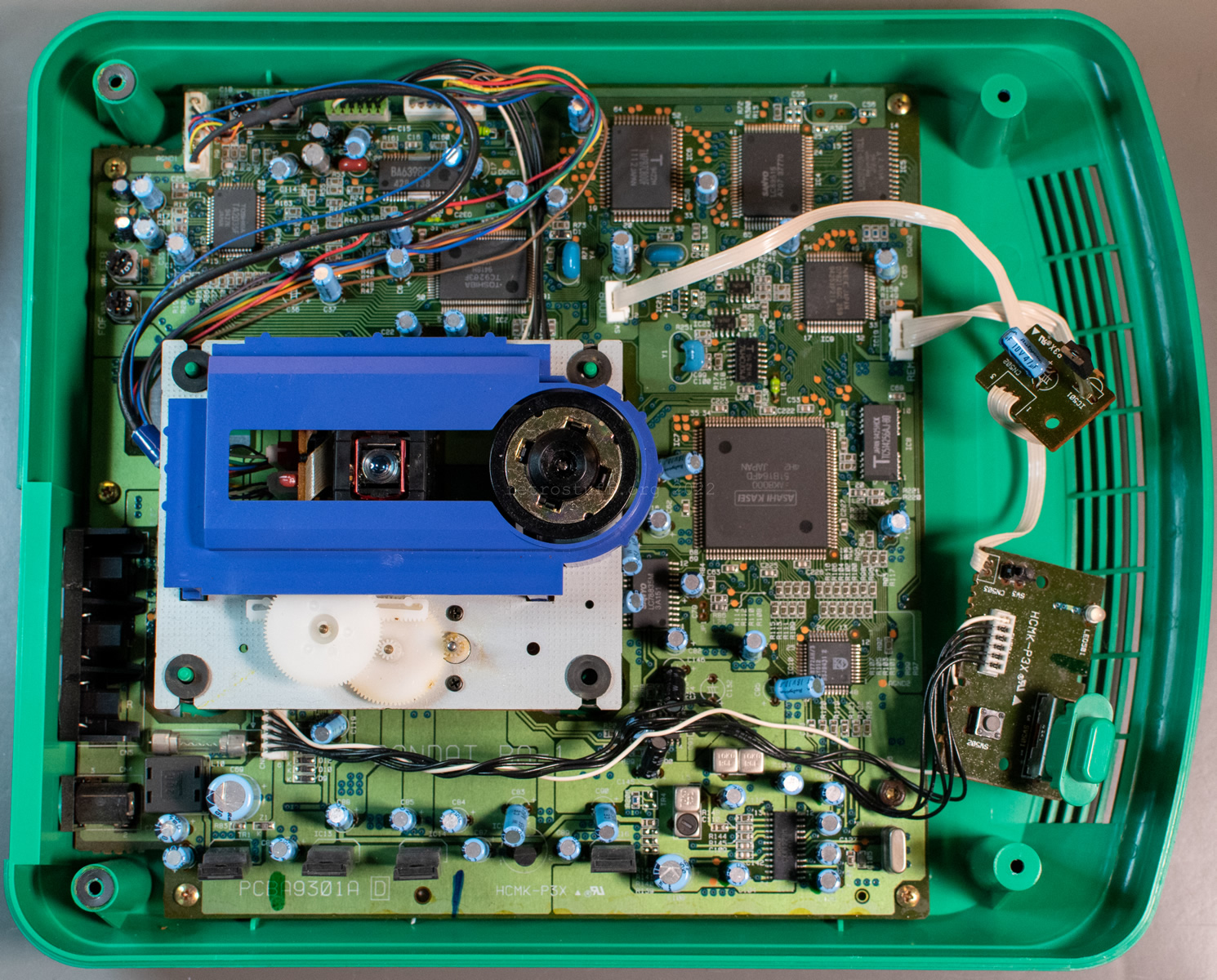 Optical disc drive
Before lifting the optical disc drive assembly, unplug three more sets of cables from the mainboard and note the position/routing. The assembly sits on four pegs with springs. The shorter, reddish springs are on the pegs in the back (on the left in the photos).
Since it is the first time that I've looked inside my Playdia, I was surprised to see one peg being broken and missing. I never noticed any problems since the assembly still sits safely on the remaining pegs.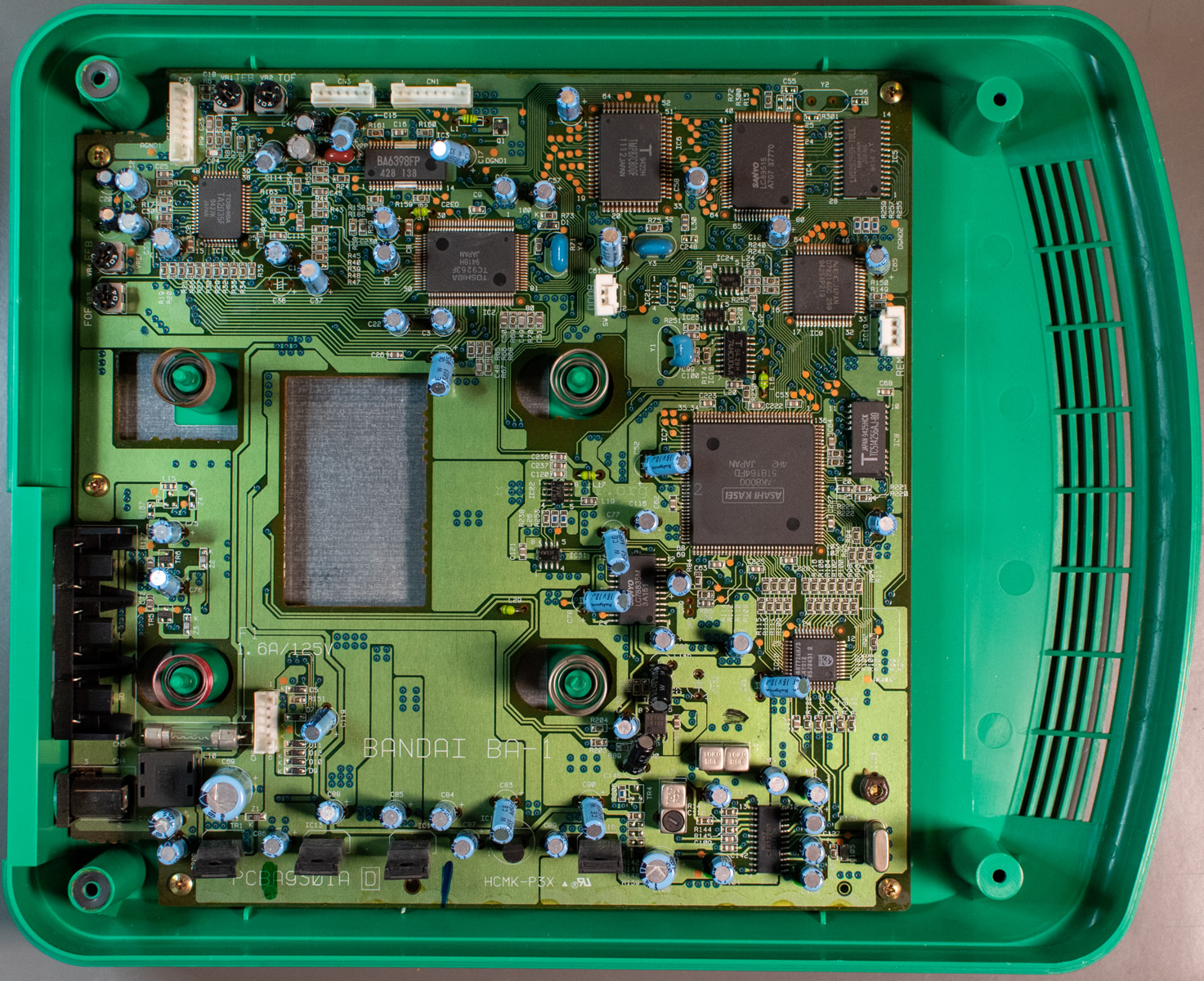 The optical disc drive has some gears that need to be cleaned and greased (which I did right after I took the photos). A Hitachi HOP M3A laser pickup hides under the blue plastic cover.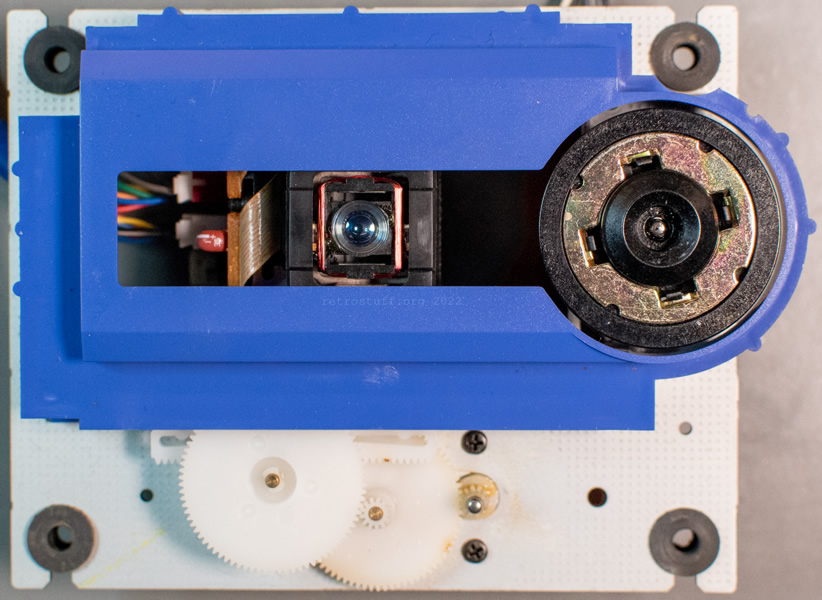 Mainboard and top case PCBs
Close-up photos of the mainboard. One section with the Philips TDA8772AH/3 Triple 8-Bit Video DAC and Sony CXA1229M NTSC/PAL Encoder chips is interesting for future video modifications.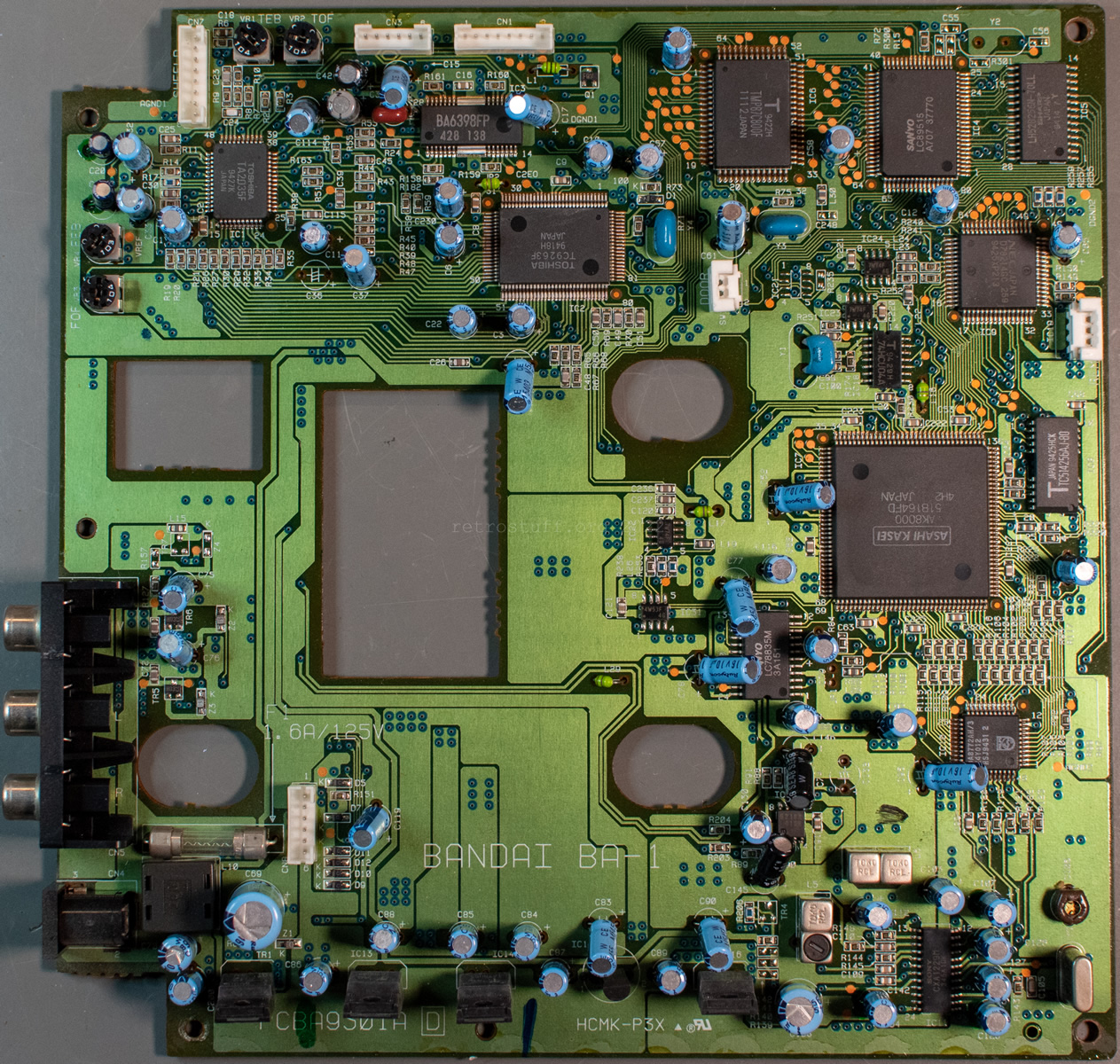 The PCBs from the top case are both labelled HCMK-P3X. On the first PCB, there are power LED and switch, reset button and lid switch. The second PCB contains the IR receiver. Also shown: The connector for one of the flat cables.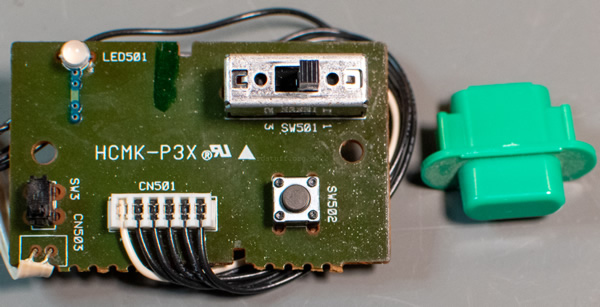 AC Adapter
Now that we have seen BA-003 and BA-001, where is BA-002? It's the power supply, but there isn't a lot to see inside.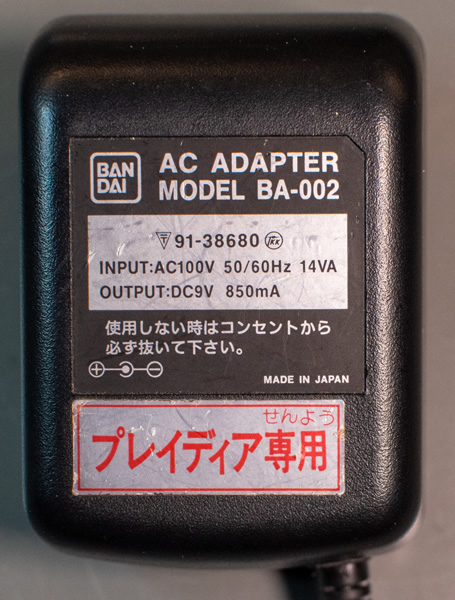 Selected interesting titles
There are only 33 titles and roughly half of them feature Ultraman, Sailor Moon and Japanese idols (Elements Voice Series). Additionally, there are about 12 promotional, aftermarket and unconfirmed titles. See a full list on the Playdia Wiki. Besides the already mentioned franchises, many popular characters had their own games: Anpanman, Dragon Ball Z, Hello Kitty, Nintama Rantaro and SD Gundam.
I went through the entire library that consisted mostly of educational and branched FMV games and picked out some titles that stood out or at least made me play them for a while.
Ie Naki Ko: Suzu no Sentaku (VPRJ-09722)
This is a branched FMV game of the TV drama series 家なき子 (Ie Naki Ko). It is very dark and features a little girl, theft, arson, domestic violence and a dog. Definitely not a title for children and the faint-hearted.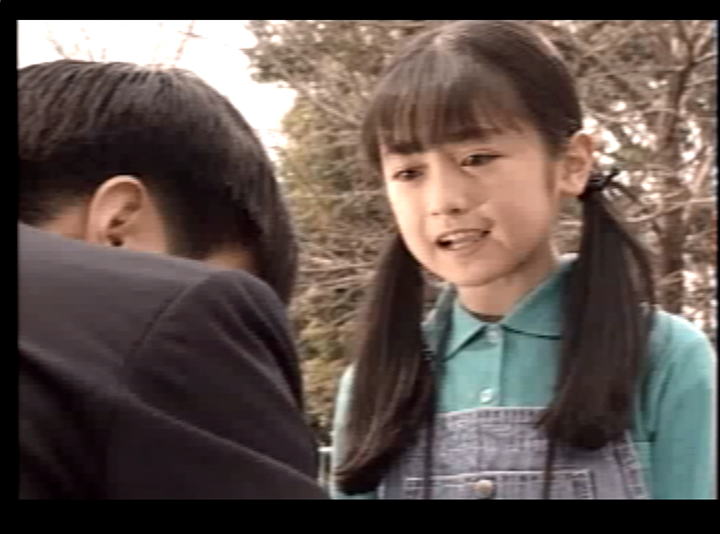 Kero Kero Keroppi: Uki Uki Party Land!! (BS-010)
Various mini games for one or four players (taking turns) with Keroppi and his friends.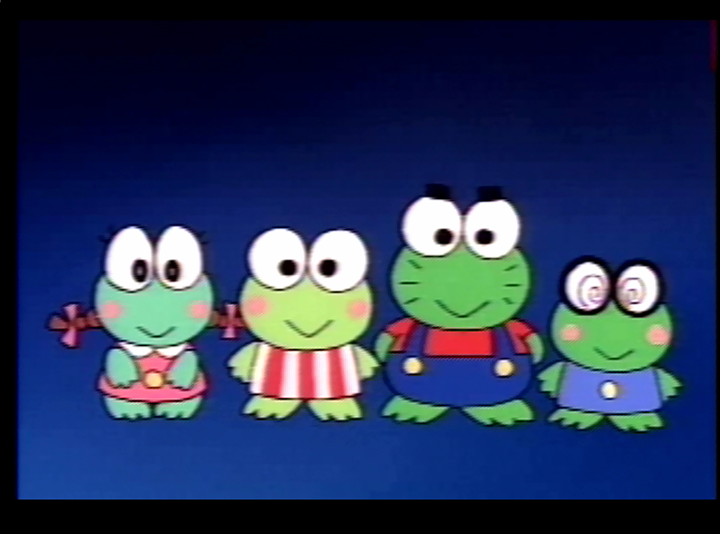 Elements Voice Series vol.3: Aya Hisakawa – Forest Sways (BAPD-20)
I have no idea what's going on. Playing hide and seek with an idol in the forests?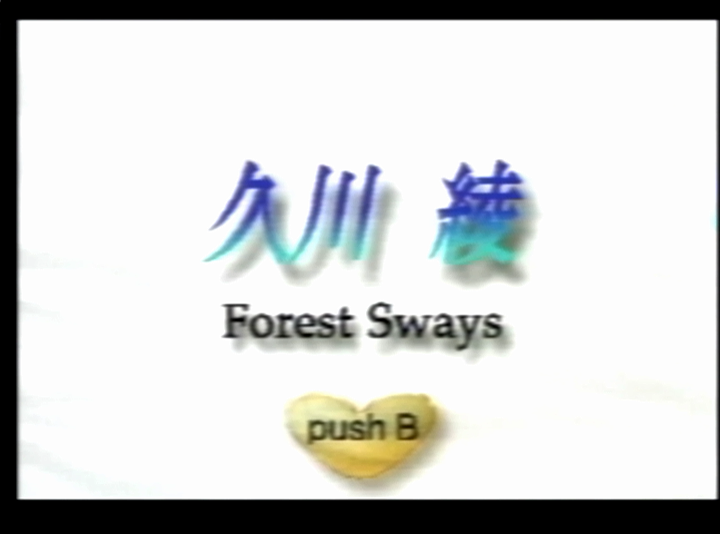 Ultraman: Alphabet TV e Youkoso (BAPD-23)
Learning English in randomly selected mini games with Ultraman and his friends.