After 2,5 years, TeamEurope updated their Sega Pico Flash Cart / Adapter to v2. Previously, I either modified "Assembled in Mexico" Pico cartridges or used the first version of the flash cart / adapter. Version 2 comes with some new features (e.g., added switches for ROM sizes and memory banks) and is split into two PCBs: FULL and REPRO. Additionally, they have released design files for the back covers.
Assembly / parts
While the old version had only one capacitor and 1 or 2 sockets, v2 is quite an upgrade: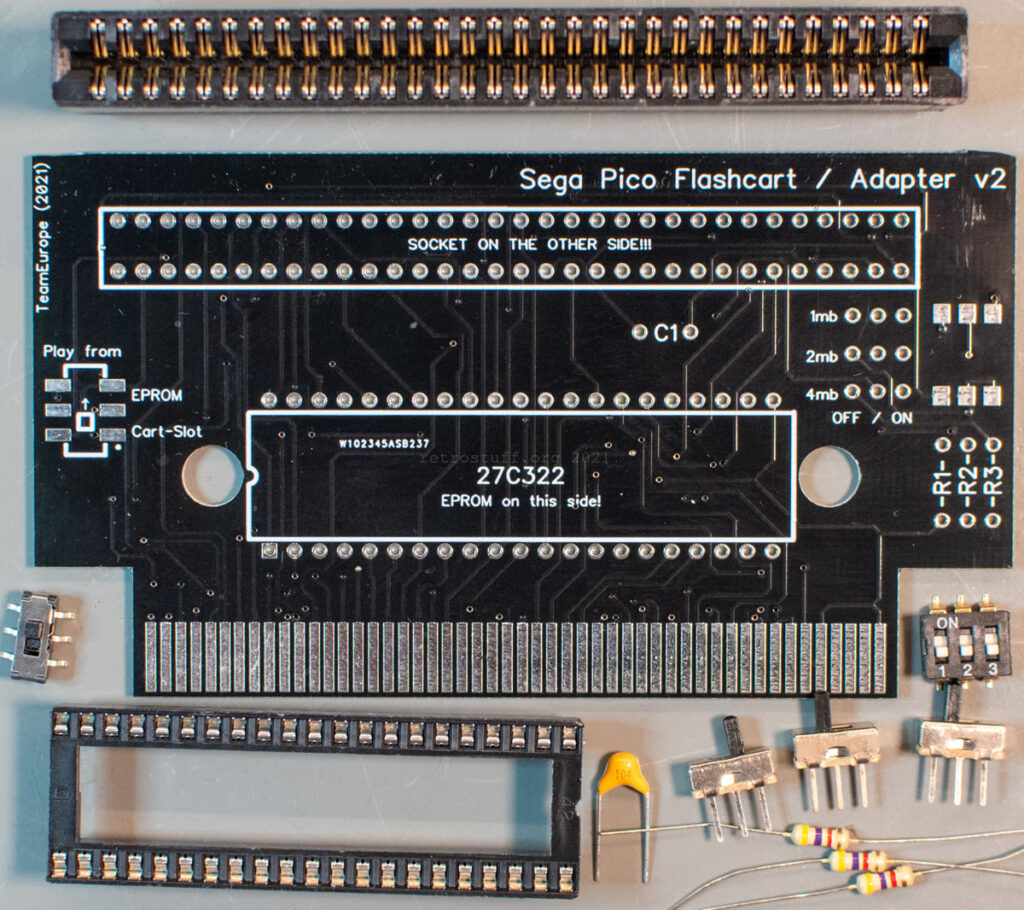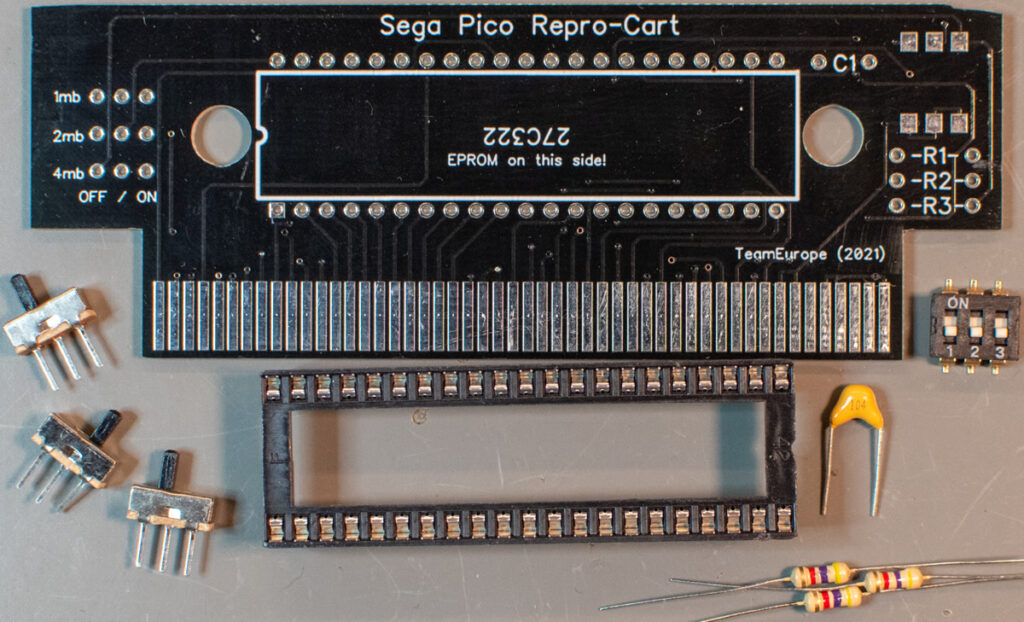 After assembly / before clean-up:
Bank switching / stickers
The biggest change are the slide and DIP switches to select ROM size and memory bank. Finally, you're not limited to one game per EPROM anymore. You can combine up to 8 Pico ROMs of different sizes with copy /B (maximum total size is 4 MB) and program them to a single 27C322 EPROM.
While the slide switches are labelled, the DIP switches are not. At first, I found the combinations for bank switching quite confusing (inverted and reversed binary numbers 0 – 7). Therefore, I created stickers with an 18 mm label printer for easier selection:
Back covers / outlook
I printed 3 out of 4 of the different back cover designs that are available on Thingiverse (didn't need the cover without holes). Each one took me about 1,5 hours to print with the recommended settings (no rafts, no supports, resolution 200 µm, infill 38 %, PLA).
The "Flashcart_OLD" back cover design fits both the modified "Assembled in Mexico" Pico cartridges and the first version of the TeamEurope flash cart / adapter.
And this is "REPRO_NEW" (along with two sticker layouts that I made for the DIP switches):
I haven't tried the "FULL_NEW" back cover yet. This will probably happen as soon as I have a compatible Mega Drive flash cart (allowing to boot a ROM only) or a Pico model HPC-0009 that is compatible with certain Mega Drive games.
Until then, here's a group picture of all solutions that allow a Sega Pico to boot games from EPROMs and MD flash carts and the matching back covers: